They had lots of fun, learned a few things and now have some pretty fancy dress up clothes. We'll be taking just ballet (no tap) next year at a different studio (closer to home and faith based). I tell ya what, watching the other classes (especially competition) was eye-opening. I'm not ready for the skimpy outfits or 9 year olds shaking it to Mambo #5. Know what I mean? I'd say we were lucky that our dresses and music were appropriate. Another thing we learned was that, at least at this studio, the level of teaching and what's expected of the kids (consequently what you get out of the kids) was greatly different between recreational and competitive dance. That may be the way it is everywhere, but now we know and we understand better what questions to ask. All in all it was a good learning experience on many levels.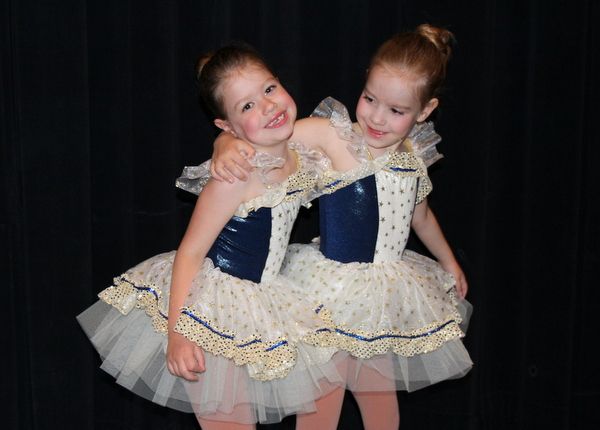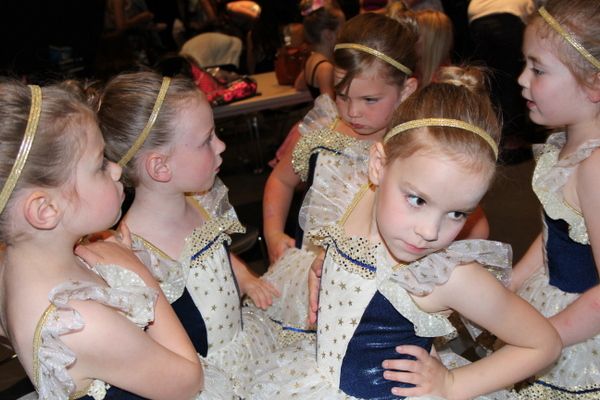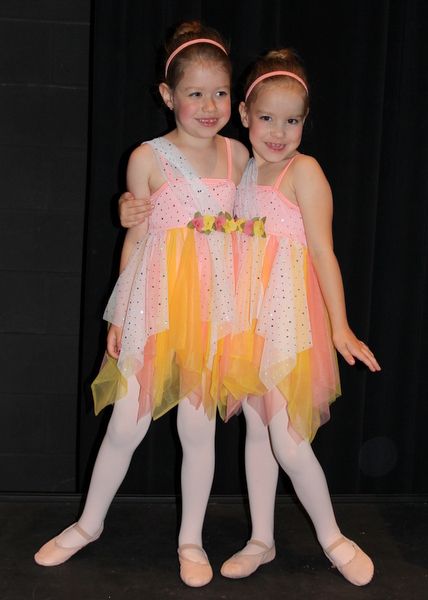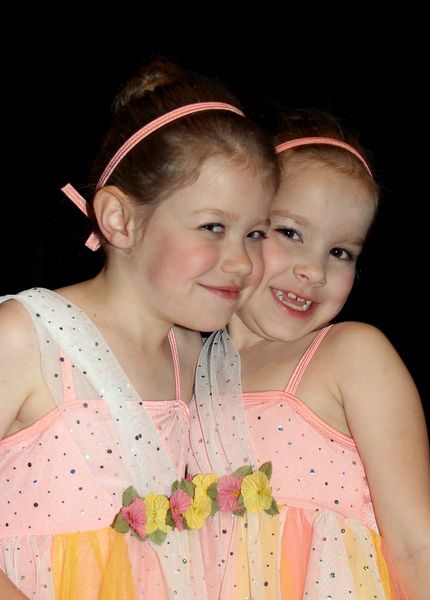 This is how you get to the car after rehearsal when mom forgets to bring your regular shoes and you can't walk in the parking lot in just your ballet slippers. Sam has no excuse except for not wanting to be left out. Good thing he's got a strong Daddy!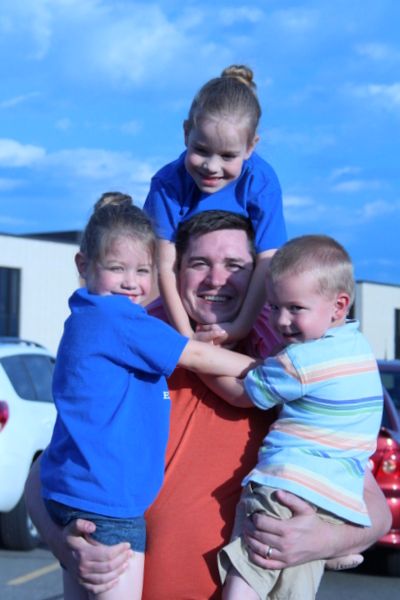 It was fun to see what they were capable of and what parts came a little more naturally to them. Right now they feel equally at home on the stage, the soccer field or the softball diamond. Next school year we hope to add in piano lessons.