The girls were SO excited to start their first day as full-time students this year. I'm a little sad that they will be gone for 8 whole hours, but I'm sure the time will fly by. Hopefully they will all appreciate each other a little more when they get back together at the end of each day.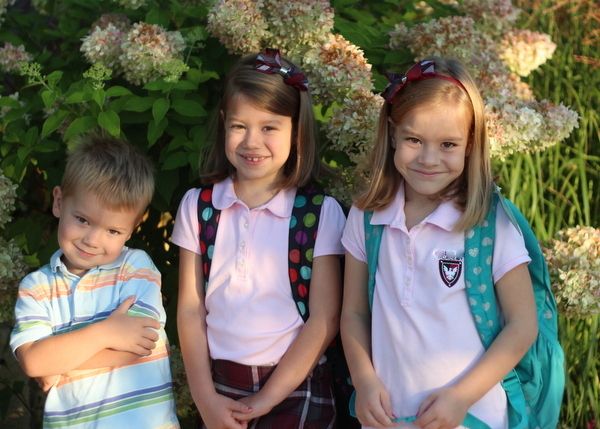 Dear Allison, I pray that this year will be one of personal growth, new friendships and becoming a strong reader. I pray that your teacher sees your heart and connects well with you. I'm so glad you already have a lot in common with her and that you have a few old friends in your class already. May you stay that sweet girl that notices when other kids are feeling sad and extends yourself to them. We love you sweetheart and are so proud of the young lady you are becoming.
My sweet Emily, I pray that you will enjoy making some new friends this year and continue to be eager to learn. May you always have that bright-eyed, sweet disposition that wants to know everything about everything. We pray that your teacher really enjoys having you in her class as I know she will. I pray that you will handle disappointments with grace and understanding. We are so proud of the young lady you are turning in to.
And Mr. Sam, I am excited for all the one-on-one time we'll get to have together this year. I know you will miss your girls, but I have lots of fun stuff planned for you too. Just you wait!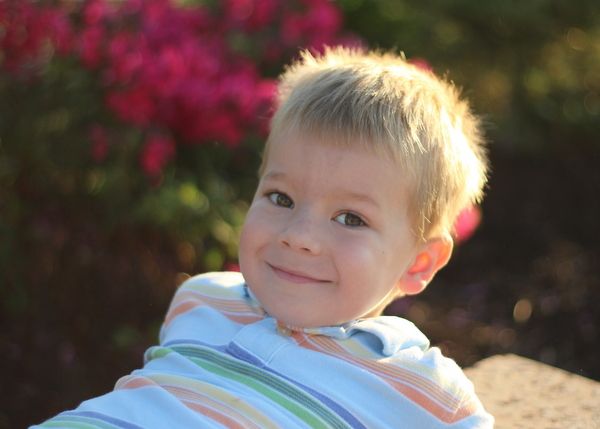 Emily ran back to the door and exclaimed excitedly "Mom, Arjan is on my bus!" All three were sitting together when it drove away. I'm so glad they have so many connections already. Arjan was a terrific friend in her class and Sunday school room last year. They are separated at school this year, but now they have a little time on the bus each day which she will really enjoy. There are a lot of connections with our church and school. I keep meeting teachers that go to our church. Emily's teacher grew up at our church and her mom was even my Bible study leader for a short time and knows Dave's mom. We love this school and know they are both in good hands.
Thank you Lord for the privilege our kids have of attending this school we love so much.