David must have been giving me "bunny ears" as I was snapping away because they sure picked up on it real quick.
Thanks a lot Hun! ;)
Emily could not wait to get back to school. She was just dying to go.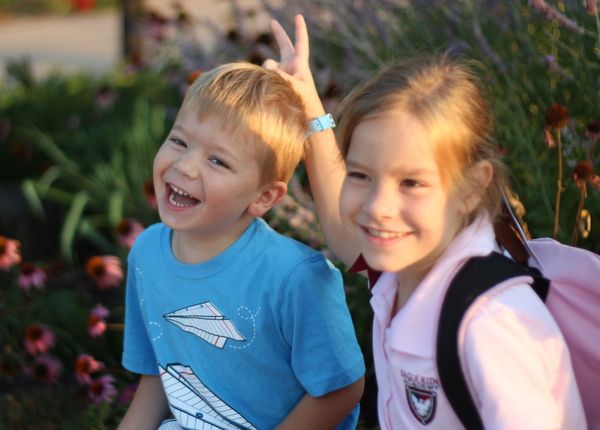 They finally have a playground at their school this year which they are super excited about.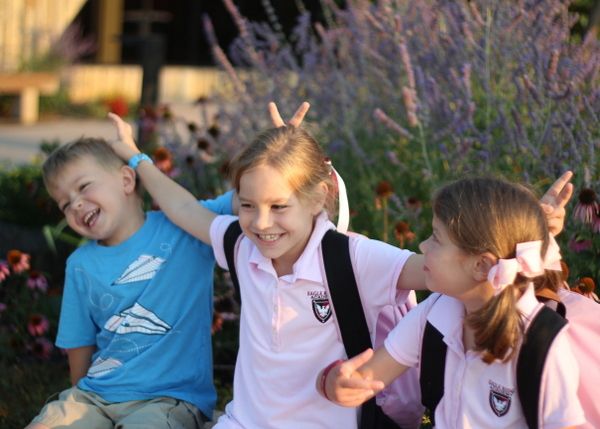 One of them has more already-made-friends in her class and the other will have to work a little harder and make some new ones. And of course there are several new students that will need some friends too. We have talked through all of that, but some daily reminders will come in handy too I think.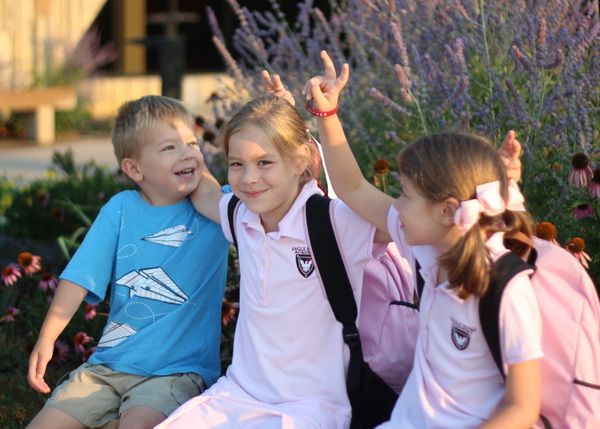 I think they both have really great teachers and we liked the new art teacher this year too. The building itself got some extensive remodeling this summer. It was so fun to walk through it and see all the great changes. II's tough to turn an office building into a school, but they've done a great job.
Bless your little hearts girls. You are growing up way too fast!
We are so proud of all that you have accomplished so far and can't wait to see what all this year holds for you both.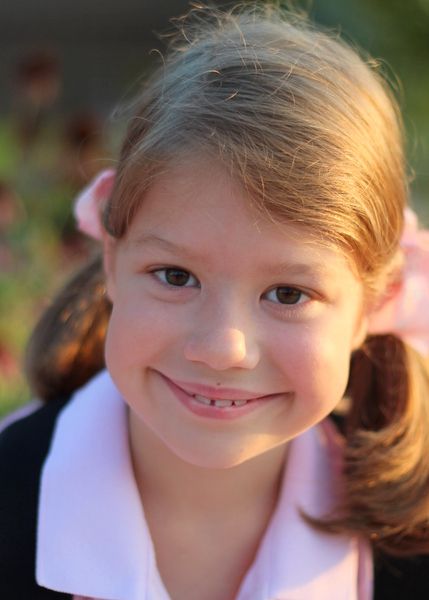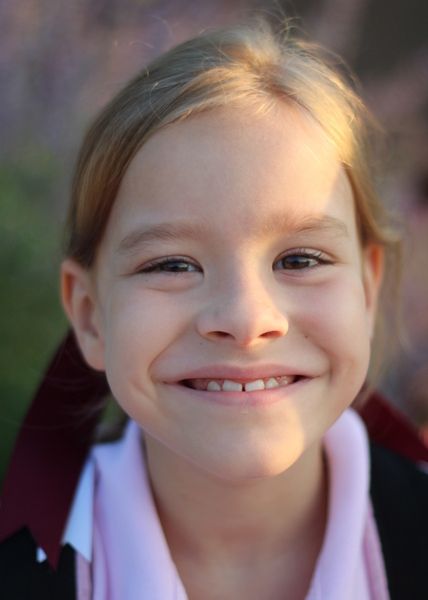 This little guy wasn't really sad, just a bit ornery for having to take pics.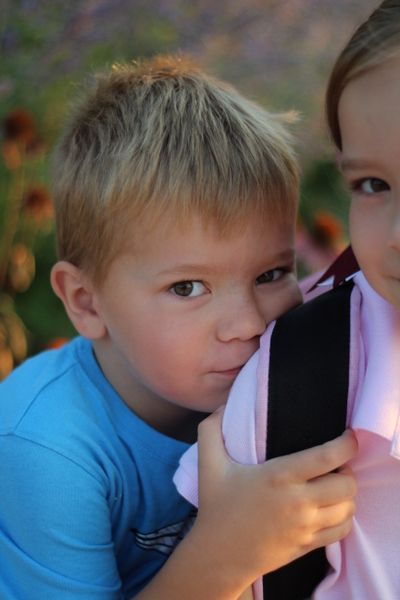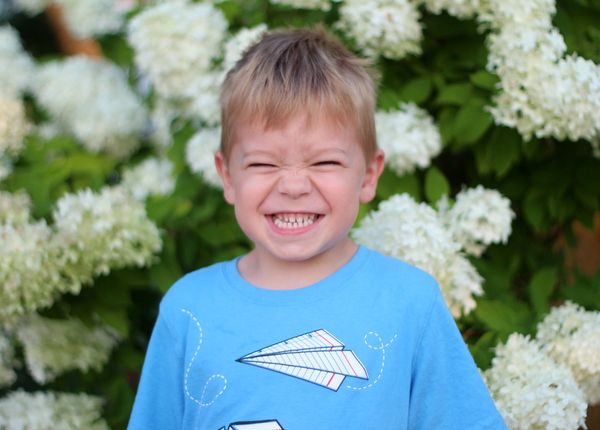 That's more like it, Sam!