Here is our non-traditional take on a St. Patrick's day tee. We love clothes that can serve more than one purpose and this tee is no exception. Perfect to wear all spring and summer. Just remove the shamrock button after St. Pat's day and add another yellow one or a read heart.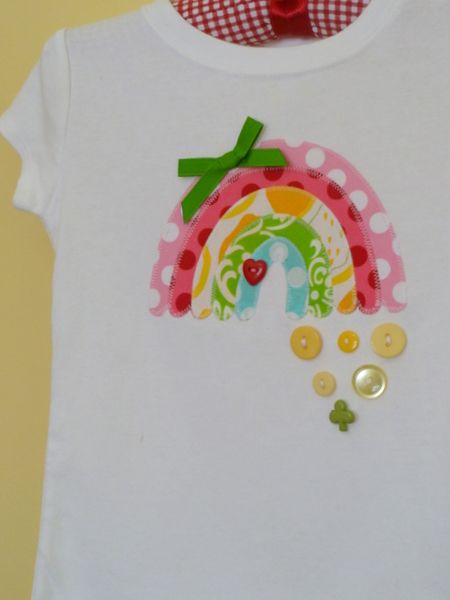 A looser zig zag from our usual satin stitch gives a little touch of whimsy and still keeps the fabric edges from fraying. Ahem...do yo have any idea how hard it is to lay out buttons so they look perfectly random and still like them? The OCD part of my brain just wouldn't let me have peace about it, so yes they are symmetrical.

Here's to a TaDa! kind of
St. Patrick's day!