New
in the shop
today,
one last time.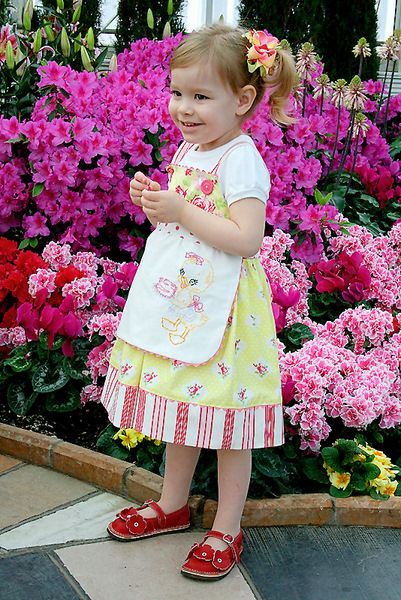 With your choice of apron design,
cake or umbrella
Oh her aqua apron and cake plate are just killin' me. And don't get me started on the pink bow in her feathers. Eeek...I'm super excited to make this one again. But of course you could choose the April showers scene instead. Who doesn't need a polka dot umbrella?
And how about a
custom TaDollie
to match, for her Easter basket?
*skirt and tank are not available.
Looking through these photos made me really miss this collection. And especially my girls at this age. I think I'm going to have to stop selling our samples. Or get my hands on that
shrink box
that Kate is looking for.
*sigh*