We are in the midst of another record breaking blizzard here. Just when it started to feel like spring was near, and snow was melting, we are now expecting 20"of snow.
So we made the difficult call to postpone the
fashion show
. And I'm glad we did. The snow came fast and the wind was whipping creating white-out conditions. We're so glad everyone could stay cozy at home and we look froward to seeing them in two weeks. We've rescheduled the show for Sunday March 6th, from 1-3pm. If you'd still like to come you can call and reserve your seat at 952.233.3774.
Since I don't have fun photos from today I'll share with you our Easter dress instead. We'll be adding it to the shop next week along with a casual tee and ruffle pants to coordinate. We love the idea of the decked out dress for church and dinner and a sweet outfit to change into for playing with the cousins after. Did you get to do that as a kid too?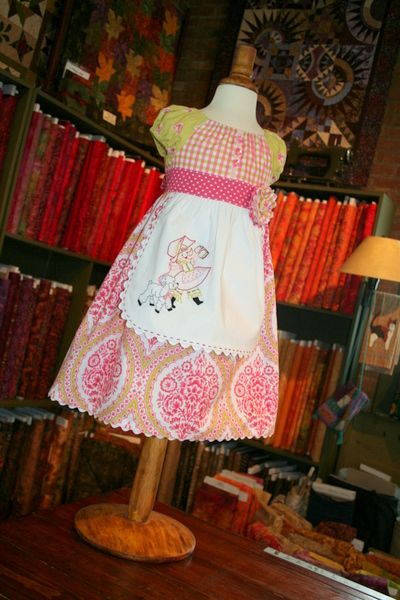 These sweet Michael Miller prints are available at
Eagle Creek
and that's where our sample will stay on display. So fun!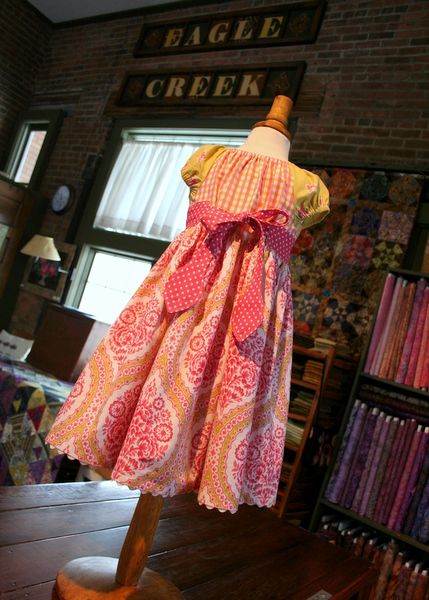 Aren't the check and bow prints just too sweet?
*S*W*O*O*N*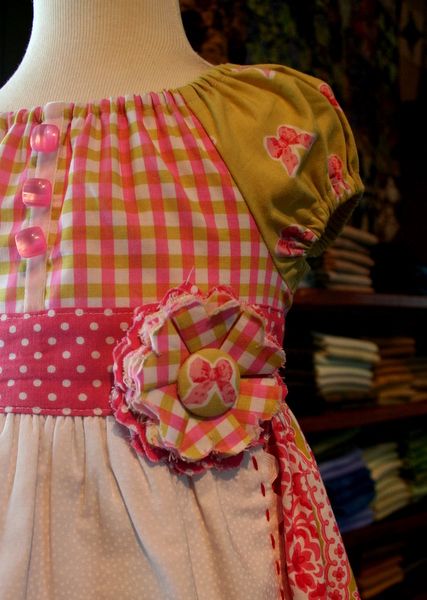 And of course, there is Mary and her faithful Lamb.
*L*O*V*E*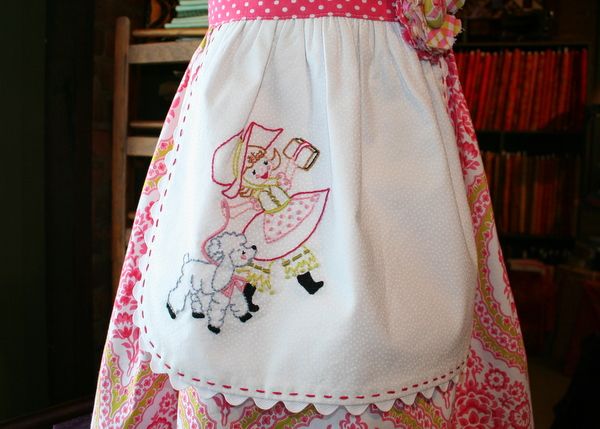 Are you ready for spring too?