I was so glad to find I had enough Swell fabric left to make the girls Easter dresses this year. Actually it's the check and the polka I was running low on, but I was able to make it work. I'm trying to use up my stash so I can justify some new fabrics I've been drooling over.
They turned out pretty simple and I'm really surprised that I didn't work in some ric rac. That's so not like me! I think I was just being lazy. I'm allowed, aren't I? And sometimes simple is just sweeter.
Yeah, that's it. ;)
I made some fun ruffle pants to go with the dresses because Easter in MN usually isn't very warm. Except this year. It's 75* out today! We'll probably lose the pants on Sunday which will be fine with me because then you'll actually be able to see their fun polka dot shoes.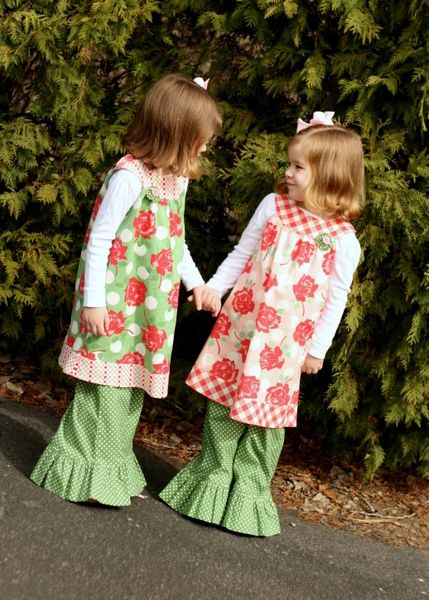 The dress pattern is
this one over on YCMT
. It was super easy to put together and I've got plans to make the top version soon. it came together in a snap. but not until I had Amy print the pattern pieces on her printer, I couldn't get them to scale from my printer. Make sure you always measure their little 1" square to make sure it really is a 1" square. Do that
before
you cut anything out! You'll only make that mistake once.
The pants are
Sandi Henderson's Ruffle Pants
. Be warned, I think they run quite slim. In a month or so I plan to shorten them to capri length with a shorter ruffle (I'll cinch them up on the outside seam) to wear with some fun new tops I'm planning to make. A variation on my
Cherry Lemonade pieces
. I love it when things serve a dual purpose. This is also why I kept them very simple.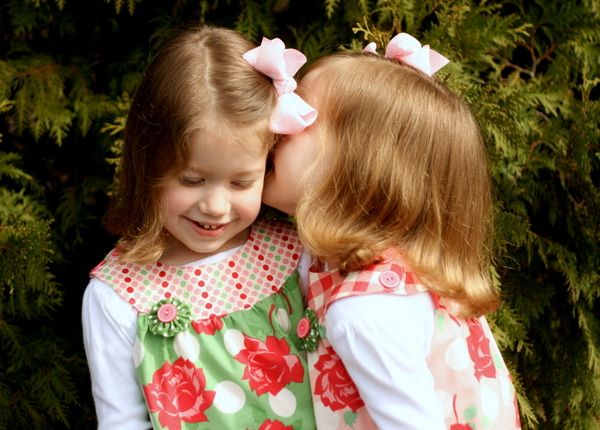 I am lovin' this photo. Except for that soccer net behind our neighbor's shed. Would it be rude of me to move it? Probably, because then they'd see it from their house. Rats!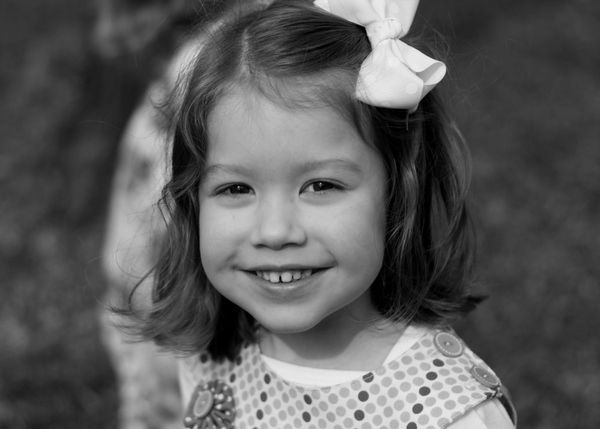 Happy Resurrection Day!
We are ready to look our best this Sunday.
p.s. We are off to Target. I accidentally ate all the M&M's for the kids Easter baskets. And I just realized that Sam doesn't have a basket yet...Oops!