So what's a girl to do when she's stuck at home waiting for the insurance guy to come out and look at the hail damage on her car?
Why, choose the perfect aqua paint color of course!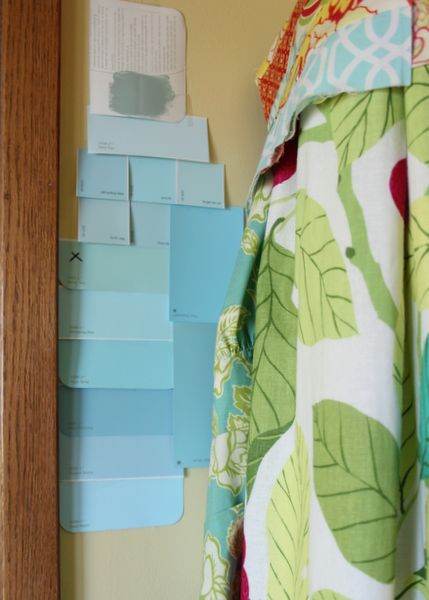 Wouldn't it be nice if someone would just say "Here, this is aqua blue, go forth and paint." Maybe Annie Sloane is on to something, with so few choices. But I went to one of her dealers two weeks ago and wasn't thrilled with Duck Egg or Provence in person. Duck Egg just wasn't bright enough for me and Provence was too dark. Boo! So on to plan B, make my own chalk paint.
The top one up there I actually bought a paint sample of. I was confident that Benjamin Moore's
Whythe Blue
(aka color of the year a while back) was what I wanted. But it's unfortunately not what I was expecting. I would say that this is a more accurate photo of Whythe Blue. And do you see the one with the "x" on it? It's quite green, isn't it? Well I apologize for pinning this
Balmy Seas by Behr
recently. For me, it is not the perfect shade of aqua.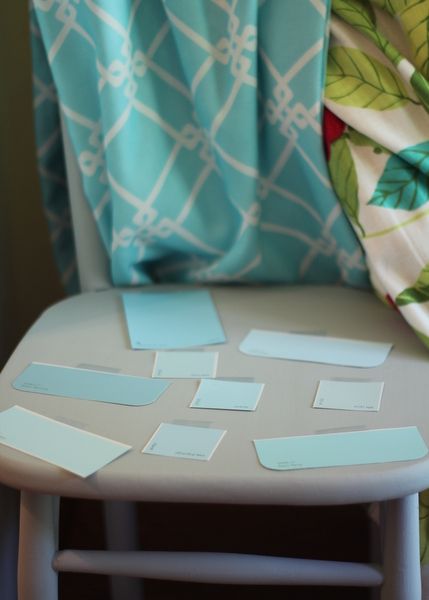 Yesterday, I painted this chair gray with a free oops paint from Home Depot. Loved that it was free (someone had ditched it in their parking lot!) and allowed me to try one of the Annie Sloan Chalk Paint knock-off recipes for cheap. So far it has performed great! It needed two coats, but the brush strokes disappear and the final texture is right on. I have yet to distress it and add wax, but that's next. I used
this recipe
using Plaster of Paris. Ahem, have you ever bought Plaster of Paris? I now have enough to paint exactly 26,382 chairs! Just sayin.
If you need a cup, I'm your gal.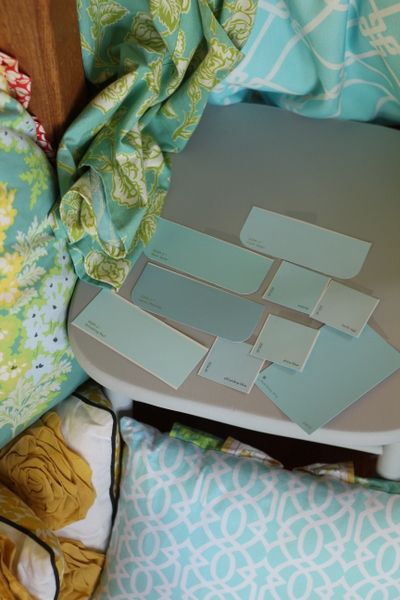 But I had to move things around a bit more to make sure there wasn't another contender.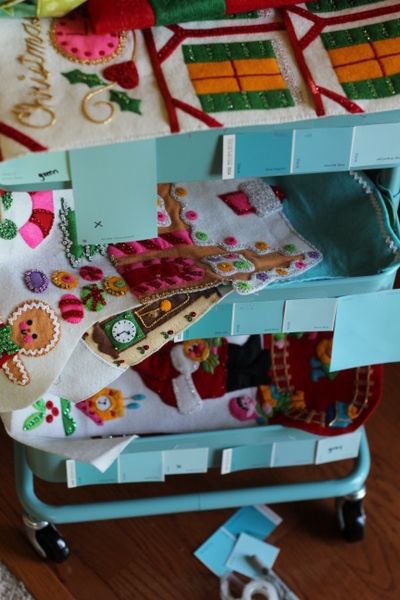 Yep, it's still singing. I like that it's a bit gray so it won't be so in-your-face in a room that already has so much color.
i.cannot.live.without.color.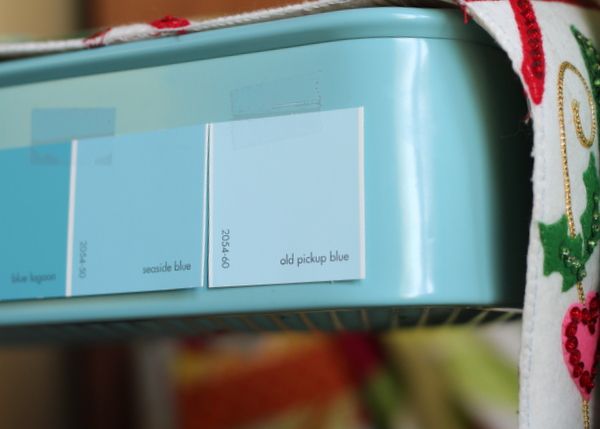 Though I love the True Turquoise, it's just too saturated.
Especially since I plan to use it everywhere.
Seriously.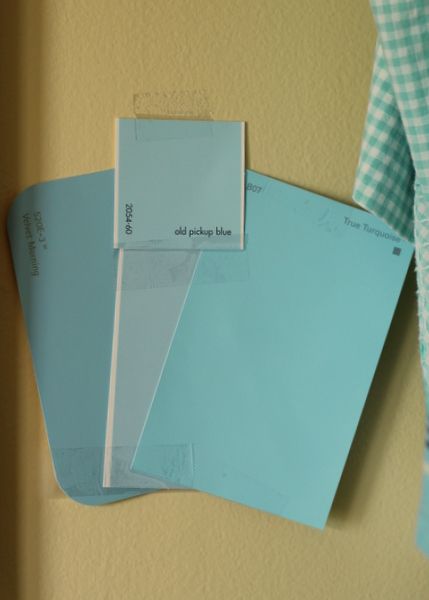 It's soon to be on a coffee table, side table, 2 armoires (one in my bedroom, one in my craft room) and this Craigslist buffet in the background. The table, chairs and the hutch in my kitchen, are going Dove White by Benjamin Moore. Thankfully, my two-year-old gallon of that is still good and freshly shaken.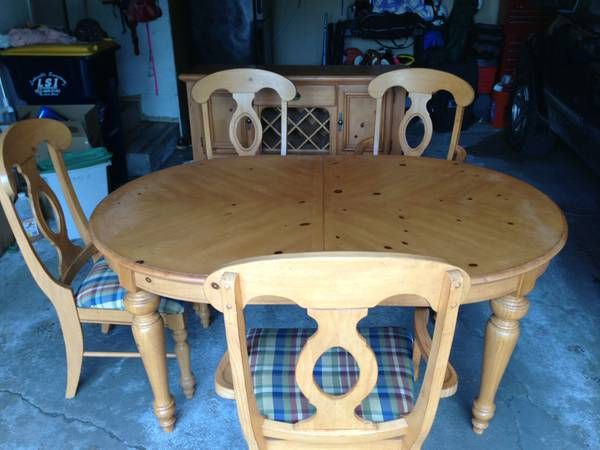 (there are 6 chairs plus a leaf for the table that were not photo'd)
Now...time to think about fabric for those chairs.