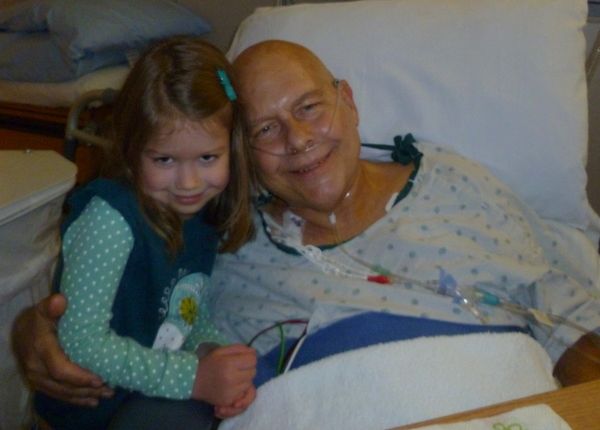 My dad was thrilled with the meal I brought him, proclaiming every bite of everything I made to be the best thing he's ever tasted. He was so cute! I made
this pumpkin pie
and everyone said that it was the best they've ever had too. Instead of the 3 separate spices, since I'm not a fan of allspice or cloves, I used 1 tsp cinnamon and 1 tsp pumpkin pie spice.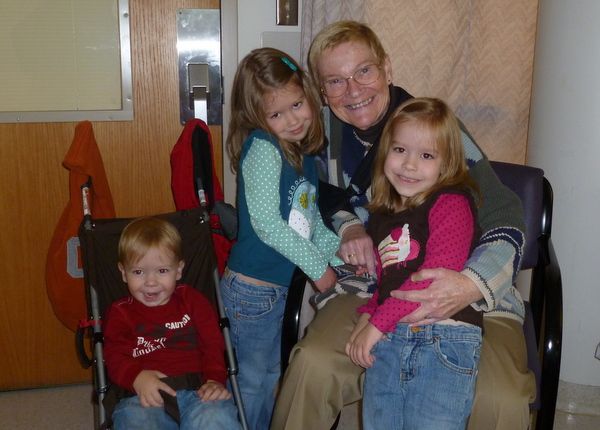 And if you care to know how
Bobby Flay's turkey
turned out...let me just say "The gravy! Oh me, oh my...that gravy was THE best gravy I have ever tasted in my life."
Here is why...
Bobby's recipe has you creating an herb butter to put on top of the turkey. He called for fresh herbs, but I saved the $20 and used dried. It was still heavenly and I don't think it could have been any better with fresh. So save your money. The turkey sits on top of cut up carrots, celery and onion. And then he has you baste the turkey every 15 minutes with warm chicken stock sitting on your stove. That part is genius! Growing up, I only remember seeing birds basted with their own juices from the pan.
So...now you've got the herb butter that has melted and dripped down into the pan...the chicken stock that's built up in the pan...mixing with all those yummy roasted veggies. Next he has you make a roux with butter and flour and then whisk in the strained stock. It ends up being this dark brown, creamy sauce infused with parsley, sage, rosemary and thyme. Makes you want to sing, doesn't it? Well your taste buds will be singing, that's for sure.
The only thing I didn't do for the gravy was steep the broth with fresh sage leaves. It has plenty of flavor without that step.
As far as the bird itself, it wasn't particularly juicy or tasty. It was just turkey. So if you've got a recipe for brining that you like, or you know how to make the tastiest bird on the planet, then just combine your method with Bobby's so you have the dreamy gravy
and
a tasty bird. I do like how he has you brown the skin first by cooking it at 450 for 45 minutes and then turning it down. It sure is a pretty bird when you take it out of the oven.
Maybe it's just me, but I'm all about the mashed potatoes and gravy and less so about the meat.
Gravy is good and I'm not afraid to admit it.