Last night, we almost missed the sun and we have almost missed fall all together. Somehow, between bouts of sickness, obligations, rain and snow, the leaves have almost disappeared. Bare trees are starting to take over the landscape. I'm so thankful we were able to take a walk along our favorite trail last night and find this gorgeous backdrop.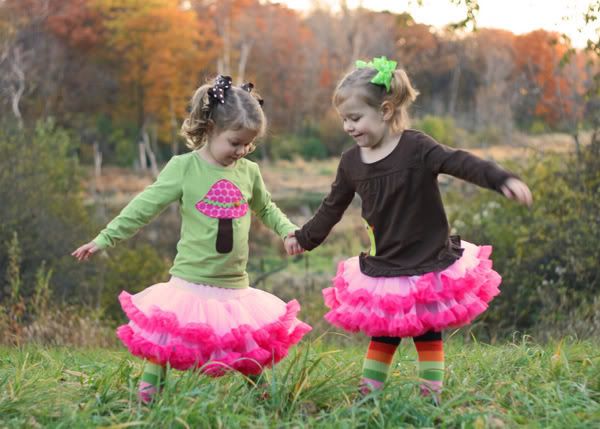 They gave me lots of goofy grins and a first for me was the closed eyes (she takes after her mother).
I blame the peanut gallery behind me for this one.
These girls truly love each other. I love how they've started not just calling their sister their best friend, but they have also dubbed me their "best" Mommy.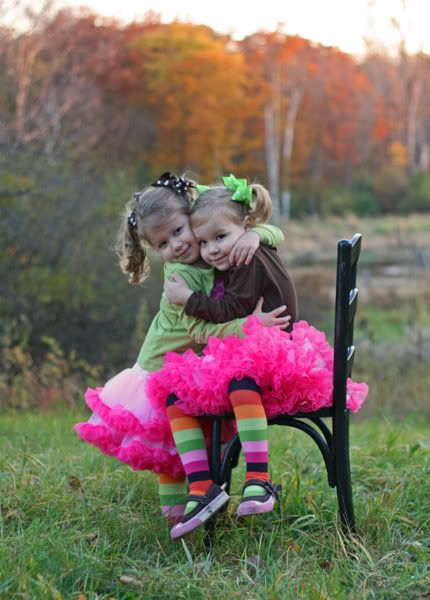 They were quite taken with pointing out all the droppings on the trail. Yep, I reeled them back in quickly after
I noticed that.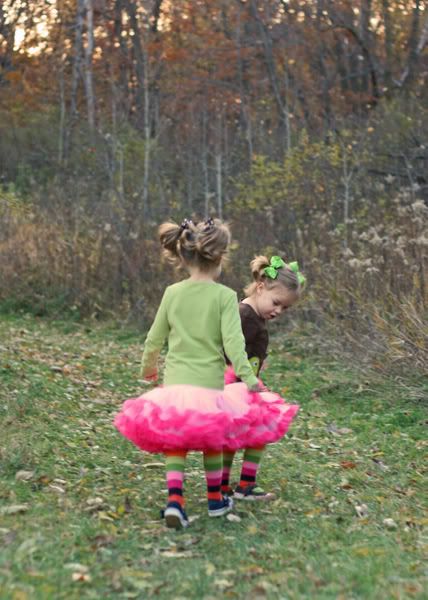 Looking at the screen, on the back of my camera, failed me a bit this time. I thought I had many more good shots than I actually did. Especially of this little one. I even had her sister sit for me one last time to even things up and make sure she had enough good ones too. Wouldn't you know, only these two turned out for Emily and I got a bunch of Allison. That fairness thing will always be tough I think.
This sweet girl is full of questions. David stayed home to care for all four of us (double ear infections for all kiddos, etc...) that were sick the past 5 days and he said "Does she always ask so many questions?" Yes, and more!
This is one of my favorite shots of the night.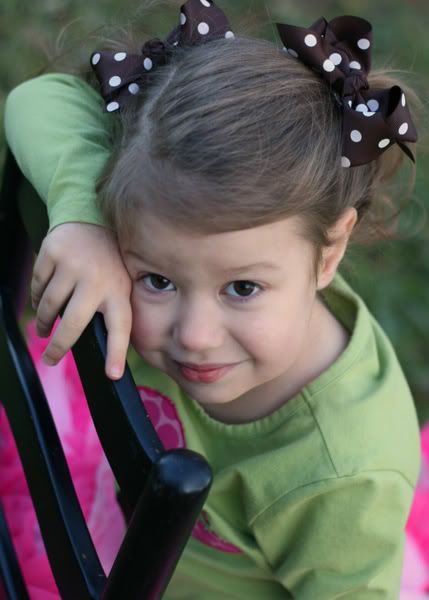 Oh that pouf of pink and those stripe tights. I love it!
Pure Allison. Pure joy. Unless she's upset, then watch out. ;) This girl feels things with her whole body, she is very expressive. She is my little firecracker.
Also a favorite shot of the night. Love the close-up of those chocolate brown eyes. She gets them from her Dad and I love that. I fell in love with David's eyes way back in 7th grade telling my mom he had "puppy dog" eyes.
Thank you for coming on such a fun walk with me last night. And girls, now those tutus are yours to play with anytime you want! No more saving them. :)