Over five (gulp) years ago, I started this Pop Garden quilt.
Apparently I'm not very good at sticking to quilt-along timelines.
But I am happy to say that last fall I finally finished her.
She is now enjoying a prime spot in my living room.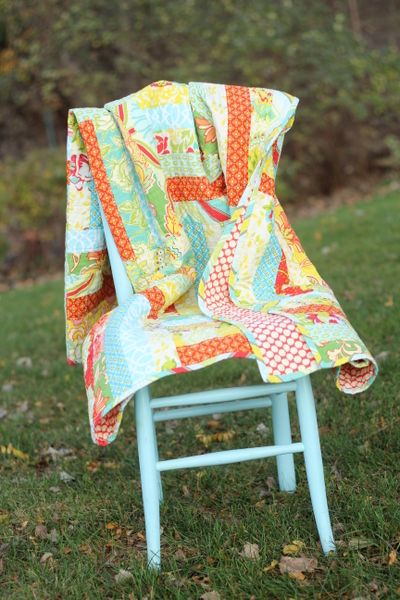 With 3 kiddos at home and a business it's hard to carve out time for personal sewing.
Can I get an amen?