We have done lots of swimming here this summer.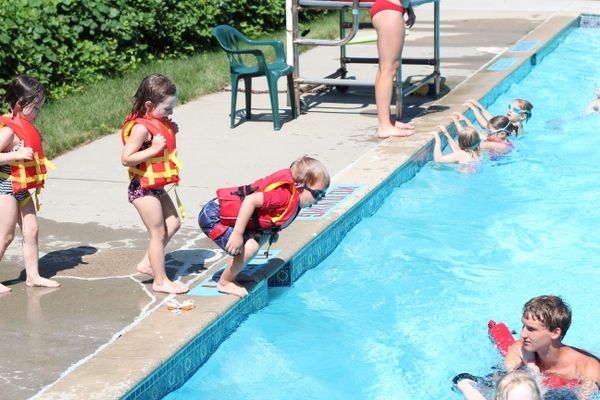 His new goggles from Kiki made all the difference this year. Well, another year older helped too, I'm sure. ;) My favorite phrase from him was "When I look under the water with my goggles, I SEE WATER!!!"
Getting fancy with a backwards jump in.
The girls learned to dive this year. That's Emily in the pink/purple.
And guess who's been paying attention? Near the end of his lessons he was finally able to jump in all by himself (instead of being lowered in by his teacher). This was also the year he fully submerged his head and now he can float on his back for a whole minute. So proud of this guy!
Way to go kids, I can't wait to see what you learn next year!