David was a dear and installed a second set of shelves over my cutting table last week-end.
Boo to Ikea for discontinuing the brackets on the left. The ones on the right only came in
birch-tone so I had to spray paint them. So glad to finally see them up!
My cutting table could use a white ruffled skirt all the way around and my black desk will hopefully get a coat of aqua this summer.
I finally found all of my scrapbooking scissors. The kids are loving these.
(i.e. there are lots of paper scraps all over the house)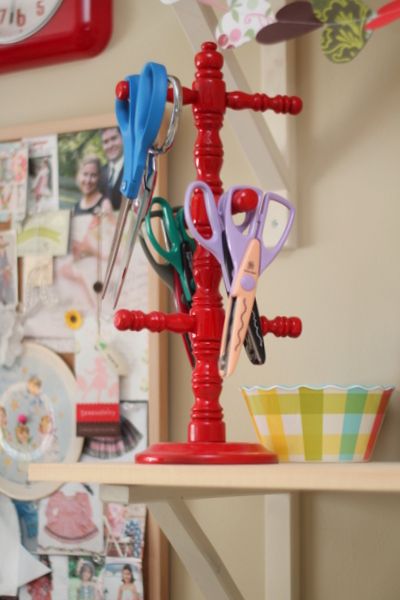 Since I missed the first printing of Flea Market Fancy I couldn't resist the second.
These will become a scrappy trip around the world quilt soonish. But let's be honest, it's probably a five-year plan. ;)
I have four more half yard prints to buy.
I think I'll leave out that non-FFM one on the top.
It's cute, but I prefer more color.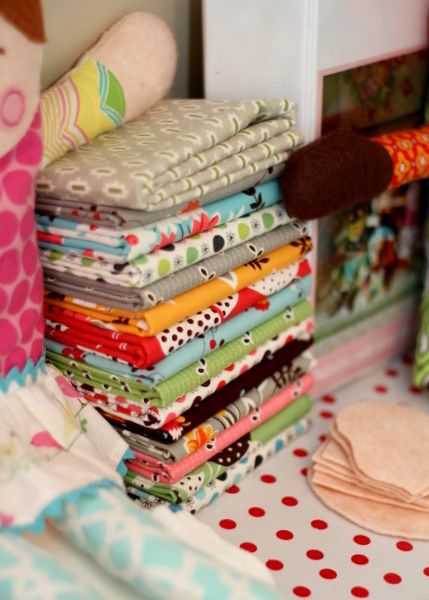 I love this photos of my girls. Oh how I wish they were just three again.
This stack of fat quarters will be up for sale in the shop soonish.
This stack will make lovely Rainbow twirl skirts. Don't ya think?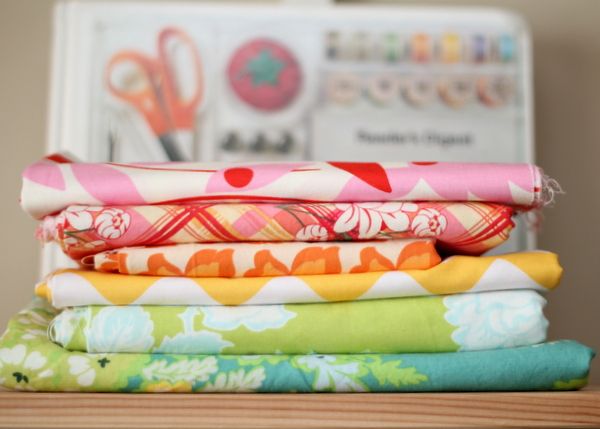 This little adoption guy is going out to his new home tomorrow. Eeek! Isn't he sweet? His mom let me pick the fabrics. So here's a peek if she's reading. :)
And that stack there represents four more projects in the works.
It feels good to be sewing pretty things again.