Last April I started what was to be one simple little wall hanging for my mother-in-law, for Mother's Day. I had yet to give her something handmade by me and I was on an embroidery hoop wall hanging kick. You can see my first one {
here
}. I was also brainstorming whether it was doable to make my own embroidery patterns to sell on Etsy. I'm still thinking on that one. Well, this project grew by two more hoops to become a trio as I kept finding great verses that fit her and the little bird. It finally became a Mother's Day/Birthday gift that we gave her in August. Her birthday was in July. Um yeah, not a shining moment.
I snapped a few photos of them on my wall before I wrapped them up.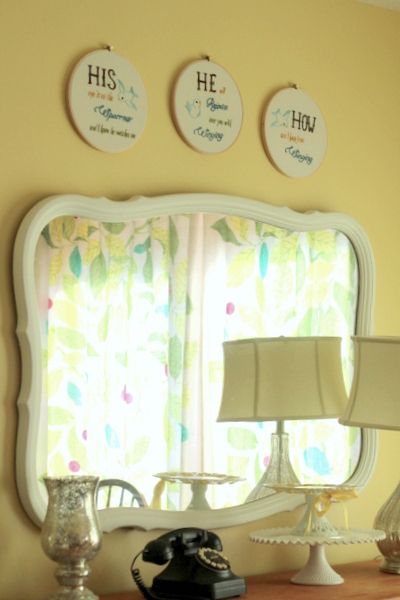 I might just need to make these a second time to have over my mirror. I left the nails up. ;)
Now on to finishing up our Christmas stockings once and for all.