For the past five months we've been rotating houses for dinner once a month with these lovely people.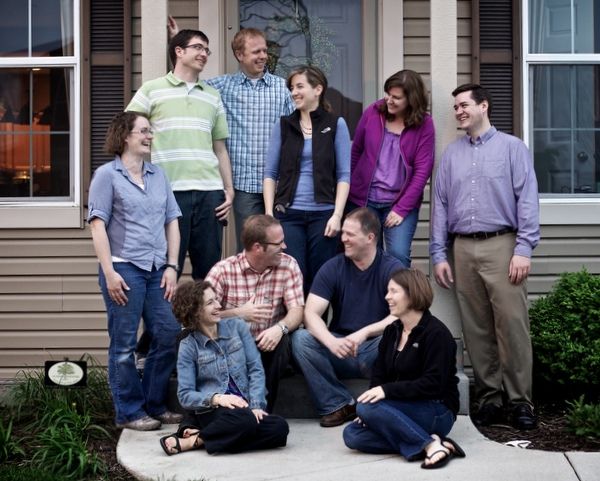 From far left, clockwise: Mindi, Ben, Lee, Leah, me, David,
Sara, Steve
,
Jeff and Alicia
We go waaaaay back, as in 24 years back! Most of us met around 7th grade. There is even a photo somewhere of David and Jeff playing on the floor when they were just babies. Their parents were in a Bible study together. Hmmm...thinking ahead 20 years, wouldn't it be neat if some of the kids from our current Bible study will be able to say the same thing?
Most of us grew up in the same church together. The only exceptions to that are Mindi, who arrived the last half of high school (though she and I were in 6th grade together). And Alicia, who most of us didn't get to meet until she and Jeff were married. Though Jeff
did
meet her on one of our church trips (DC '91) back in high school. And we
all
heard about how smitten he was with her. So it feels like we've known her that long too. And of course we are all smitten with both of these wonderful ladies too. There are so many fun memories in just this little group. We've been through a lot together.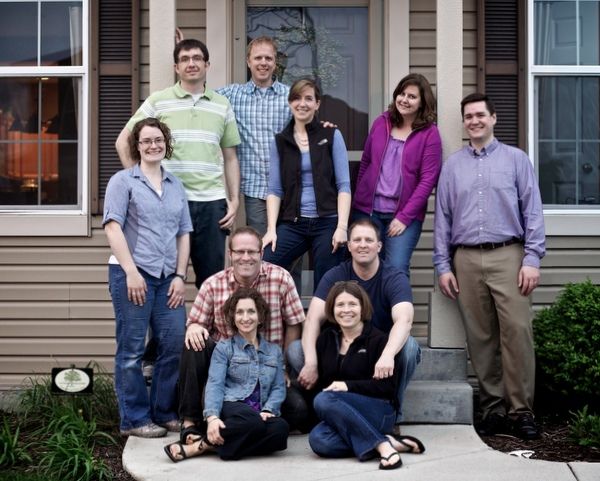 From these five families, came 14 kids. We've all been married 13-15 years. Two of us have the same anniversary date, just a year apart. Four couples still attend that same church we grew up in and one is in our current Bible study. Three of us ladies were in a college Bible study together where I learned that David did indeed like me (I had had a crush on him since 7th grade!). Oh and two people in this group dated a short while and did not end up together. Yep, a lot of history in this little group. :)
I'm so thankful for Godly friends who are still walking with the Lord. We look forward to many more fun dinners together. Thanks for the great night!