I knew
a little package
was on it's way, but I didn't expect all the extra sweetness. Like this fun message. I can just hear that sweet girl saying this in her southern drawal.

And the first thing that Sam announced when he saw his loot was "I got BOY lipstick!" He was super excited. :) Having older sisters will do that to a little guy. It was extra funny after I had just read Jessica's card to myself, explaining how her little guy loves his chapstick too...tee hee hee...
The girls are I are just tickled to have some of
Jessica and Noonie's
handiwork for our very own.
Thank you ladies, they are gorgeous!
The colors are perfect for our Matilda Jane.
And oh look! Our bunny tee from last year will be perfect with the pink floral pants. Yay!
Now the hard part will be deciding which outfit to wear on Easter Sunday.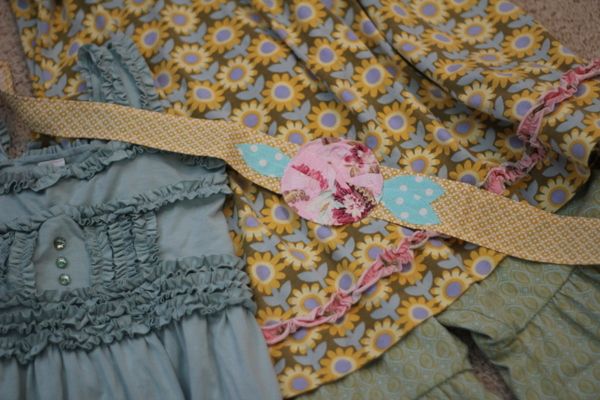 And wouldn't ya know, this sweet box showed up on the perfect day. We had just gotten home from the dentist where this little girl had 3 cavities filled. Yikes! She wasn't in the mood for pictures, but I'm glad I got at least one today. We'll take proper spring pics outside next week.
Neither of them want to take these dresses off today.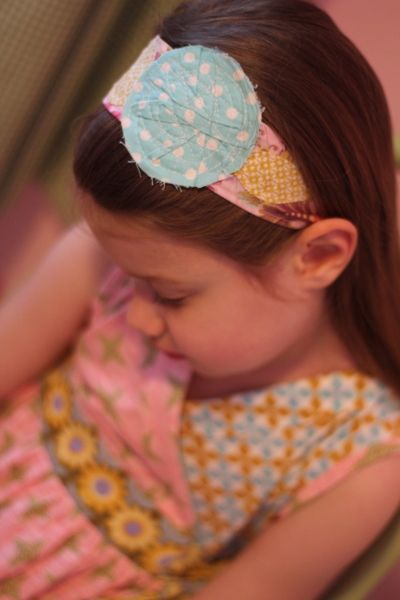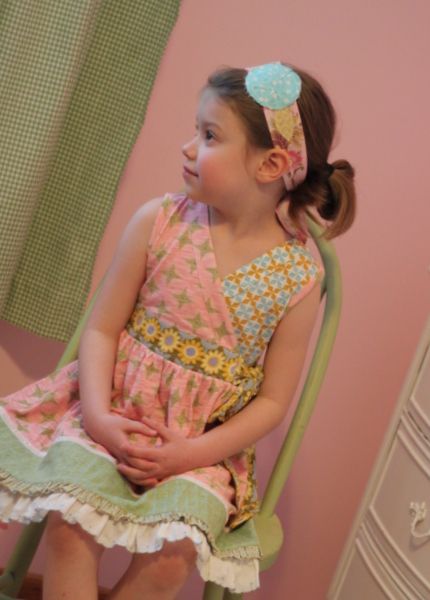 This past Sunday, just 30 minutes before we needed to leave for church, I decided to fix that darn hole in the knee of our Lime Crush Big Ruffles. Sadly, there was a trip, a fall, a scraped knee and tears involved on the very first day these were worn. And that hole was just too big to do anything about. Other than make them capris, that is. Boy am I glad that I can sew!
After:
And since I kept the ruffle in tact (time crunch ya know), and the leg above the knee was wider than at the ankle, there's a little pucking on the backside. But they are still wearable and this is about as much time as I want to spend on these.
(backside, you can kind of see some puckering)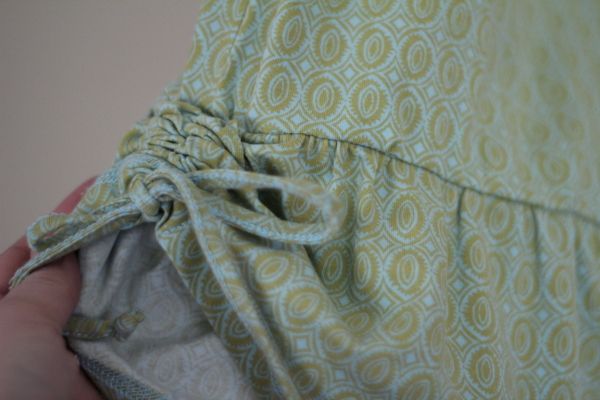 Next up is to finish the adorable little Easter dress and coat for my 8 month old niece. Her mom and I are working on this together as part of her first sewing lessons. Yes, it was completely an oversight on my part that this pattern uses a zipper. This will be my first zipper install, wish us luck! And please ignore the funky pattern repeat on the left seam. We only had one yard to work with. ;)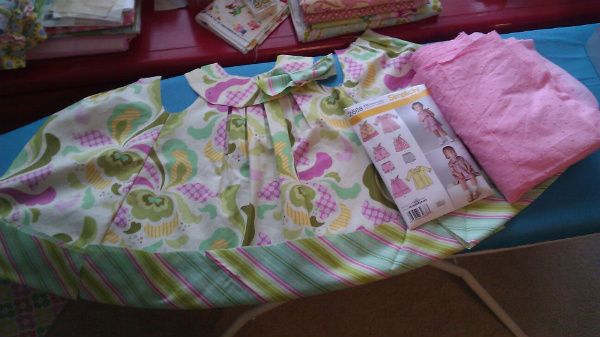 We are also gearing up to travel north this week-end for David's grandma Sophie's funeral. We take great comfort in knowing that she is free from pain and that we will see her again some day. When my sister-in-law was trying to say good-bye to her, Sophie said "We don't say good-bye, we say see you later." She was 93 when she succumbed to cancer, she raised four children on a farm and was a school teacher. He husband and 18 year old son left before her. She will be greatly missed by all who loved her.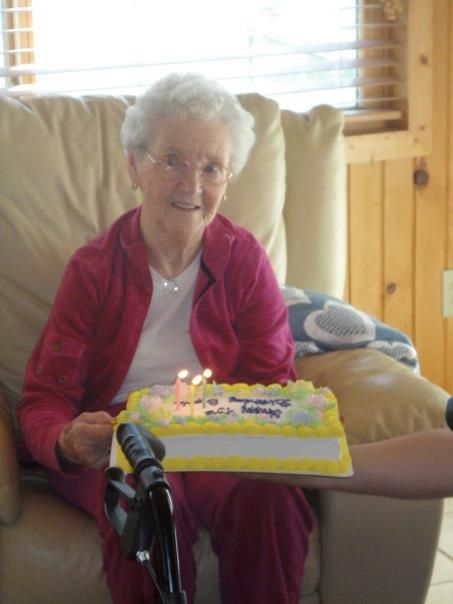 God bless you and keep you Sophie.