I finally made some progress on the girls' doll quilts. Aren't they fun?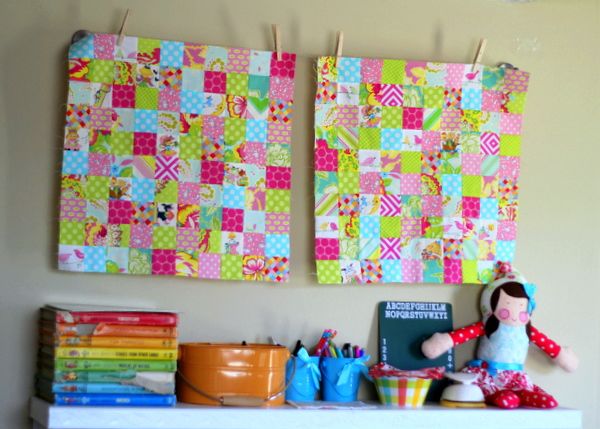 I had these 200 squares cut out from my scraps, well before Christmas, but just never found time to sew them together. Yesterday I got both of these sewn up in just a couple of hours. I was surprised at how fast it went especially since I haven't sewn anything since November. It felt good.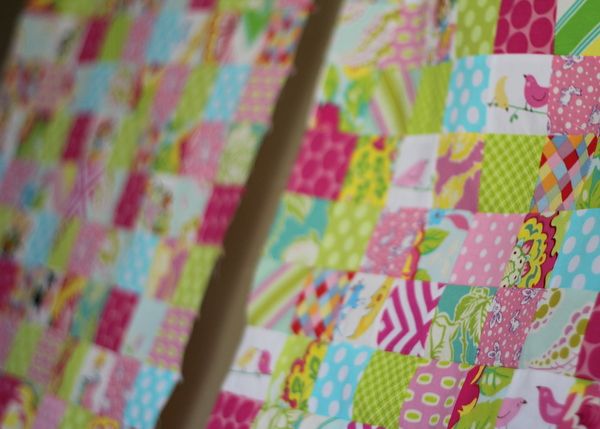 Each top will measure 20"x20" when finished. There are 10 rows and 10 columns of 2" squares. That means that for each top I cut out 100 2.5" squares and used a 1/4" seam allowance.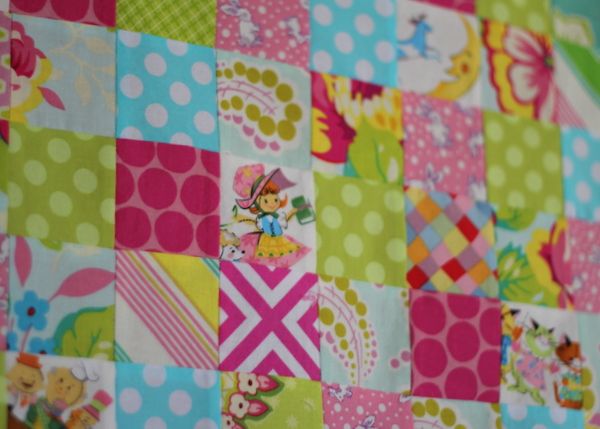 Although I haven't decided on the binding yet, it will likely be 1/2" wide which means the quilt will actually measure 20.5" x 20.5" since the outside edge seam allowance will be inside the binding. I'm not crazy about the fact that those squares along the edges will be a different size than the inside squares. But, hey, it's just a doll quilt.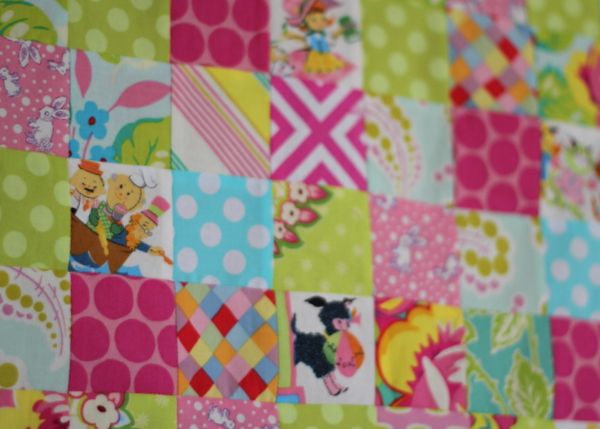 And seeing as how I've never actually finished a quilt before, I'll just be happy to get these done and usable. I plan to quilt this by machine in a random swirliness (is that a word?). I'll save the hand quilting for my Pop Garden quilt later.
Time to switch gears for a few days. My sister in law is coming this Thursday for the first of six sewing lessons (our Christmas gift to her). I love that she wants to learn and can't wait to give her the low-down on sewing for her little girl.