I had big plans for Valentine's day this year. Thanks to
Pinterest
, I had my heart set on these fun Valentines for the girls' classrooms. But this probably wasn't the best year to make a craft that took multiple days. Plus, I had only bought one heart mold that makes 6 at a time, so it was slow going.
I've been incredibly sick for almost two weeks (will explain later) and should have just scrapped it. But in the end, it all came together and the girls enjoyed it. But I'm done for the day. No fancy meal or heart shaped homemade cake. David is working late and my mom will help me take the girls to ballet in just a couple hours. With uniforms these days, we didn't even break out our Valentine tees from last yeart that still fit. But none of that matters. My family knows they are loved and I feel incredibly loved right now myself. I hope you do too.
We made 60 Valentine's over the past 3 days.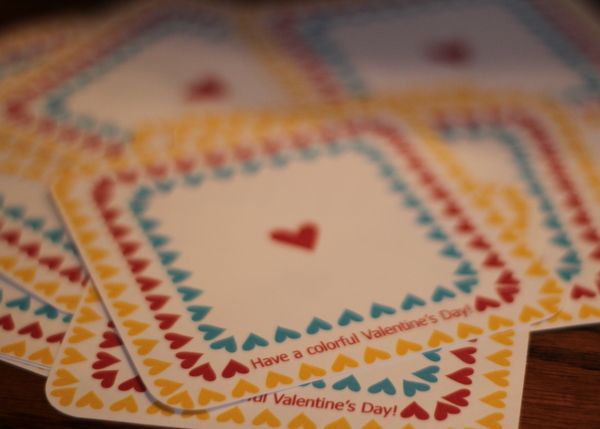 And the girls got to practice their handwriting.
As well as their reading to remember who went with which name.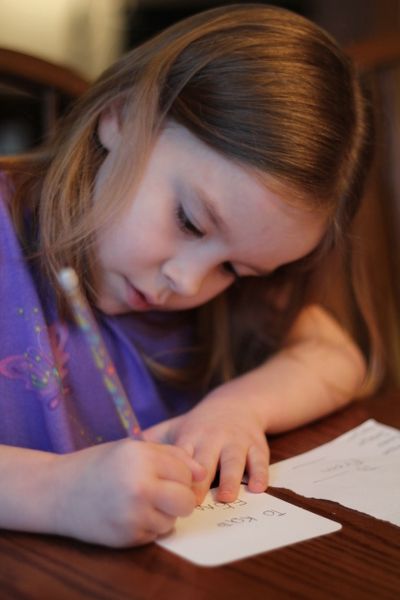 I decided bows weren't necessary. Maybe if we were just making a few I would have done it, but then I would have felt the need to heat seal all those ends too and I was just plum tuckered out.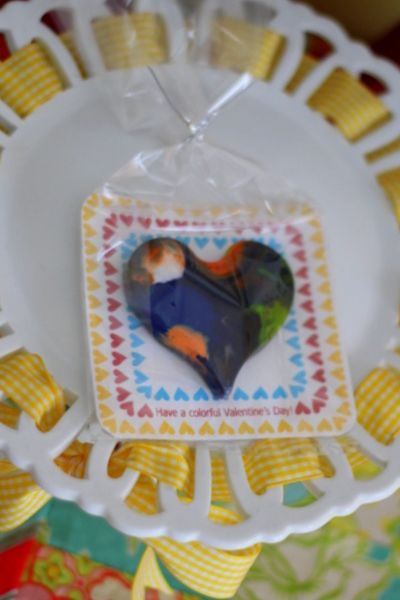 I did manage to take a few minutes today and put together some treats for the kids to come home from school to.
Last year
I didn't make a box for Sam and when the girls got home with all of their Valentines he was beside himself.
This year he kept asking why he had a Kleenex box. You can't fool this kid. ;)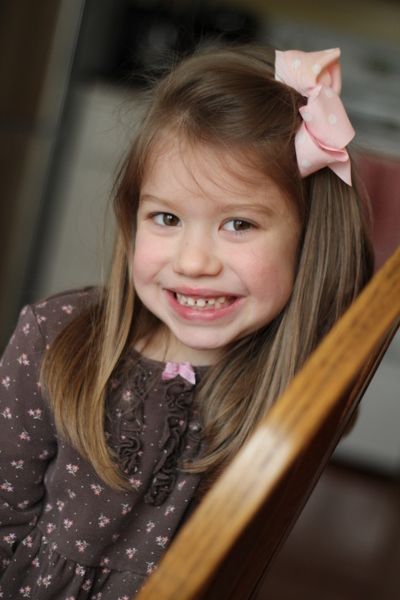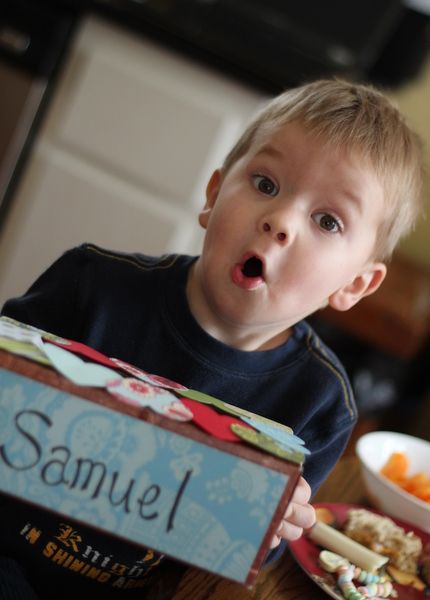 Allison lost her 8th tooth this week-end.
And I couldn't resist a snap of these cute little super hero's that came home with Emily today.
Hope you are all having a wonderful Valentine's day!