This is a nativity set that my mother had painted for her mother-in-law, about 1973. My grandma recently passed it on to me. This is my first year putting it out now that the kids are older.
My little felt and sequin tree skirt makes for a fun table topper at the end of the hall.
And a new piece for the dining room that my mom picked up for me at
Mama's Happy
a couple week-ends ago. Thanks mom!
I'm thinking I'll swap out the plaid ribbon for turquoise velvet. Yum!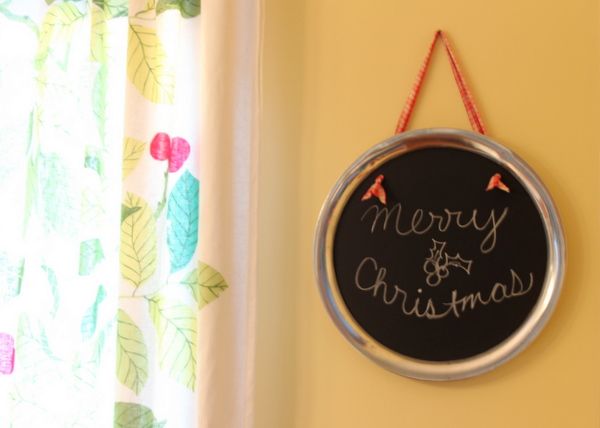 A dear friend had given me a gift certificate to Mama's Happy for my birthday and my mom and I had fun checking out this fun, new-to-us, spot. Kim thought this store would be right up my alley and boy was she right! It's like a mini
Junk Bonanza
, that's only open one week-end a month. I saw prints there from
this favorite Etsy seller
too. I had forgotten she was local until I saw them on display.
I have 3 more pieces from here to share with you.