We finally took our kids to see the Hollidazzle parade downtown Minneapolis.
We've decided that we need to do this every year.
Thankful for no snow this week as we froze our bottoms to the curb. It was only 20-some degrees.
Let the parade begin!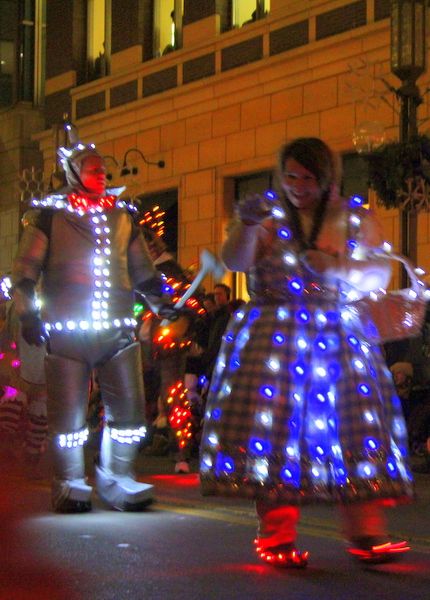 The kids loved touching all the characters that came by.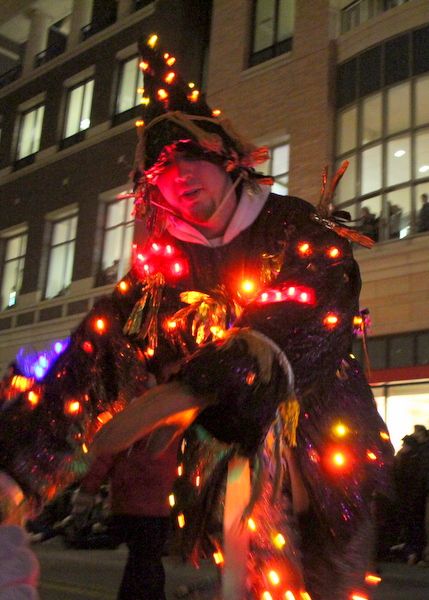 We knew a band was coming and I couldn't figure out how anyone could blow on an instrument in the cold. Turns out, they don't. Glad to see it was just a drum core.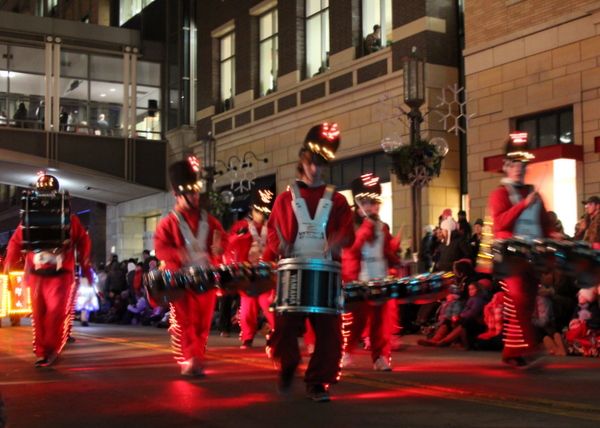 Only the backside of Hansel and Gretel, because the front had a HUGE scary witch on it. Yikes!
Three huge pigs, Little Red and her wolf.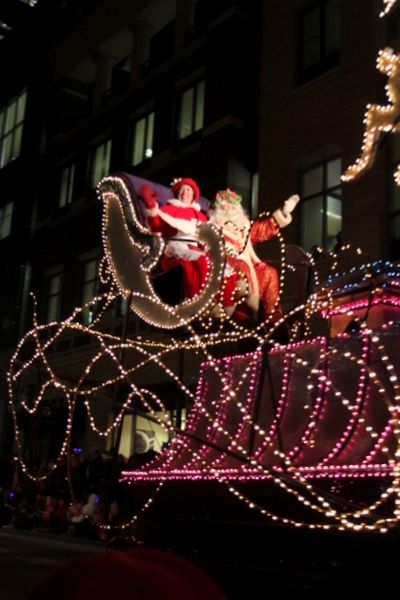 The view down Nicollet Mall.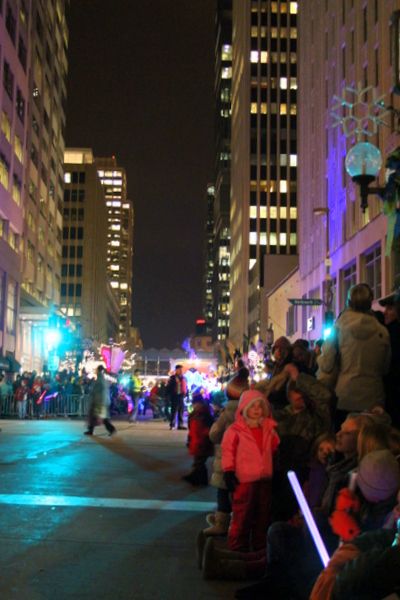 Downtown is gorgeous at night.
Thank you Target for putting on the Hollidazzle parade, giving us a fun family night out.