...for Sam I Am's Dr. Seuss party.
The house has been spruced up.
Home Goods lamps for my birthday really helped.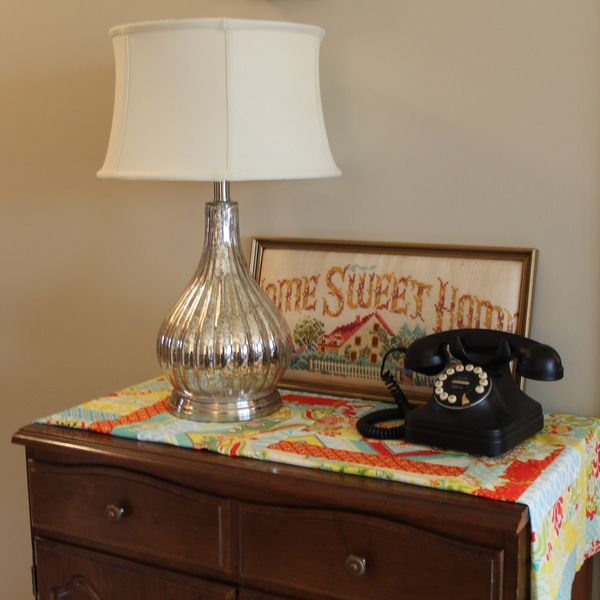 Mercury glass hurricane's from Michael's will move to make room for all the sweets we'll be making. This is my grandmother's buffet that has been sanded and is now waiting a fresh coat of black paint and the original drawer pulls. I'm 99% sure the mirror frame will go turquoise at some point too. No, not before the party, silly. ;)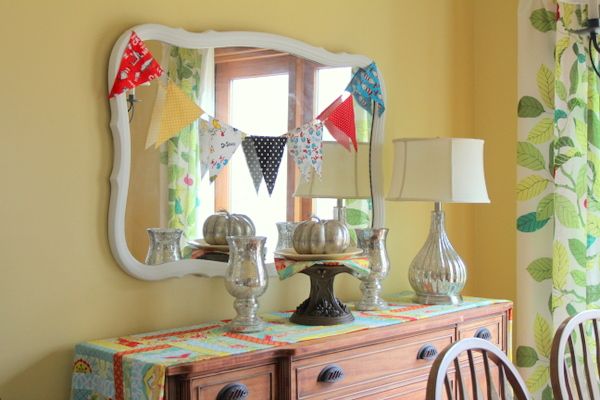 I thought this Seuss quote was fitting for the goodie bag table. Why, yes! Yes, that is indeed my old
Rooster hutch
. Thank you for asking. My house is finally de-roostered (with the exception of a few plates that will stay). The door came off and four new baskets from Target fit perfectly to hold overflow pantry items. This will likely be painted black as well, but I'm in no hurry. I love that it's the perfect size for the end of that little hallway.
I'll be back Monday with a Happy 3rd Birthday recap.
Hope you all have a wonderful week-end!