Yay! It fits perfectly at the end of the hall where I get to see it a dozen times a day. In fact I find myself looking down there just to see all it's lovliness. Now I just need to work on my penmanship. I thought when I was making this, "Wow, this is HUGE, I'll be able to fit a
ton
of words on it." Apparently not. I'll need to adjust my writing style. But I'm super excited to try the new chalk pen my sweet friend gave me for my birthday last night. Does she know me, or what?
Love all the detail on this frame. It's quite heavy too. And you can't get better than free...thanks Mom! Here she is in
her former life
. I was able to save the painting itself and bring it to Goodwill.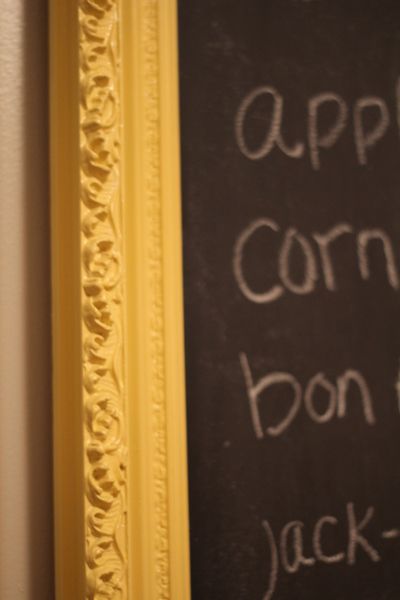 I found this fun cross-stitch on eBay and snatched it up for just $18. I had another place in mind, but until a new table lamp (hopefully for my birthday *wink*wink*) gets decided first, it will sit right here for now.