What a beautiful morning it was to send our sweet girls off to big-kid school for the very first time.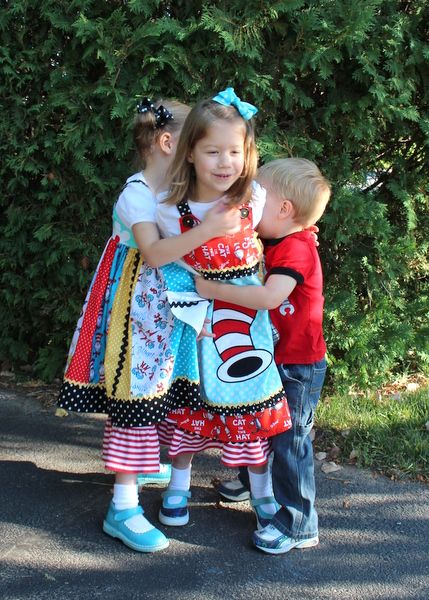 Everyone was happy and not a tear was shed.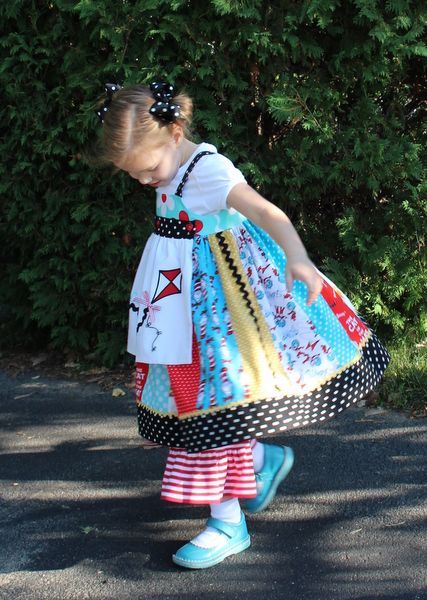 The dress I finished for Allison last night. With one of my favoirte lines from the book "Oh the Places You'll Go!"
I hope she has a terrific first day today. I can't wait to hear all about it over lunch.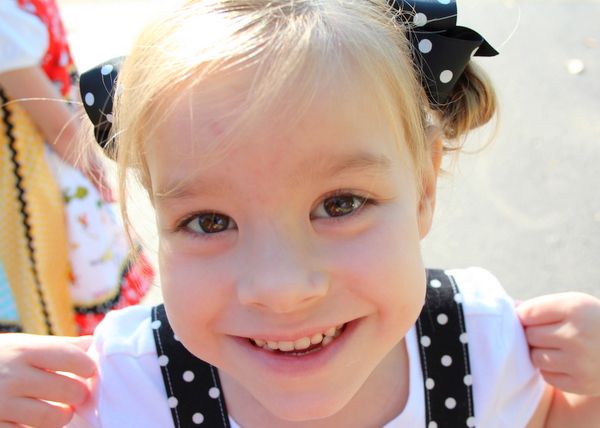 Emily was a little bit timid about it, but we answered all of her questions and reassured her that she'll do great.
This little guy's excitement is from hearing the choo-choo trains off in the distance. Of course I'd like to think he's also excited about all the one-on-one time he'll get with me while the girls are off learning. ;)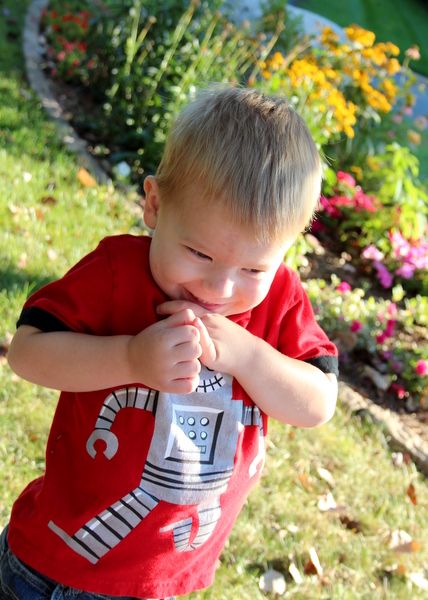 They look so ready for their big day.
Their backpacks have lots of room for all this year with bring home.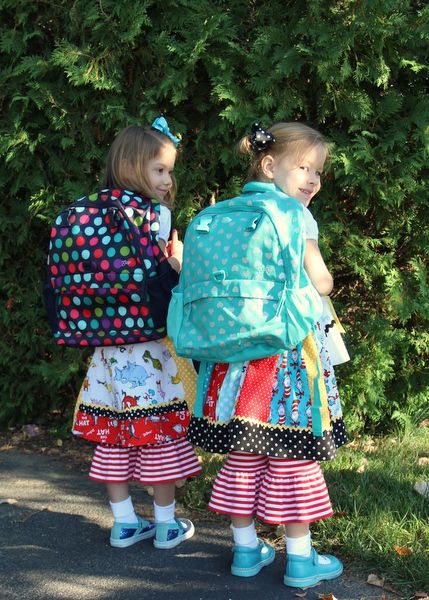 Special Daddy snuggles just before heading to the bus stop which is just across the street. ;)
This pose is all Sam's doing. He can't wait for his turn.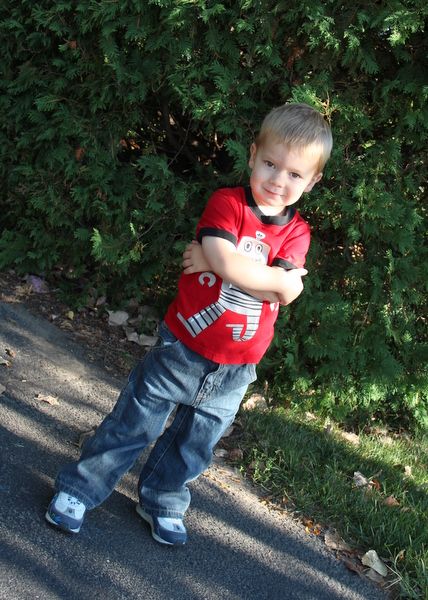 We have a very busy stop!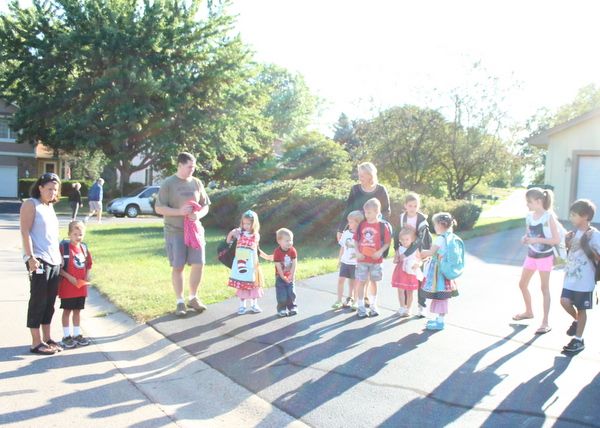 Neighborhood friends.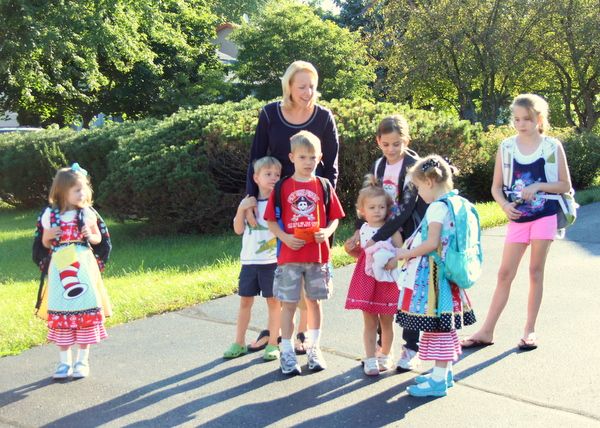 And then it came.
And this is the best shot I got of them getting on. They couldn't hear us yelling to turn around. I'm sure they were very focused on what to do next. And I didn't have time to change my camera settings. :(
Whew...they found a seat together. And David said he could see Emily already talking to a friend across the isle, as they drove away.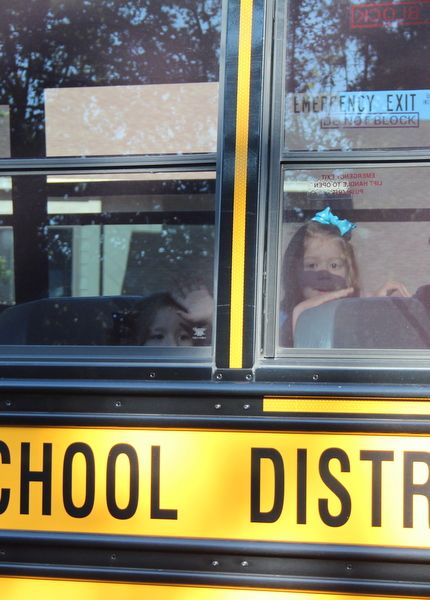 Shouldn't looking for new mail always be this fun?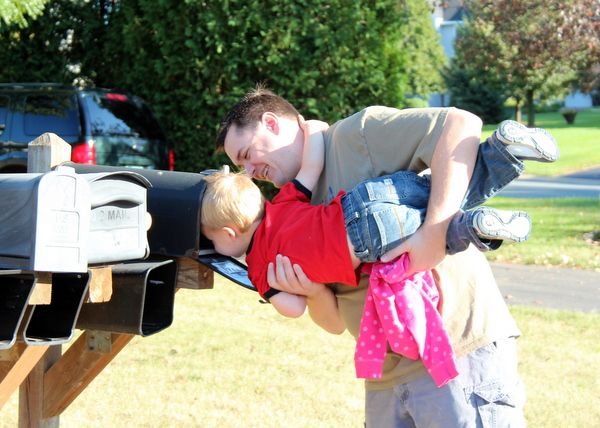 Can't wait to see you ladies in just 2 more hours!