We heard that quite a bit today. The girls started their 6th year off right. Cinnamon roles and OJ for breakfast. A bath and then I curled their hair, which didn't last long because of the humidity. Then we picked up Daddy from work at 11am. Next it was off to lunch at Five Guys.
We had no idea that they cook their fries in peanut oil until after about his 10th fry, we noticed Sam scratching his blotchy face (you can see it starting on his cheek below). I of course freaked out, knowing that each exposure could mean a more severe reaction for someone with a peanut allergy. Don't think we'll be going back there again. He was pretty traumatized when we had to tell him he couldn't have any more fries. He sure loves french fries.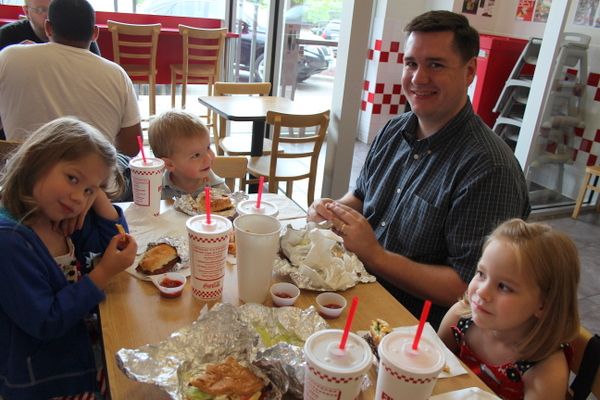 Next, we headed to the Zoo.
And enjoyed the new penguin exhibit.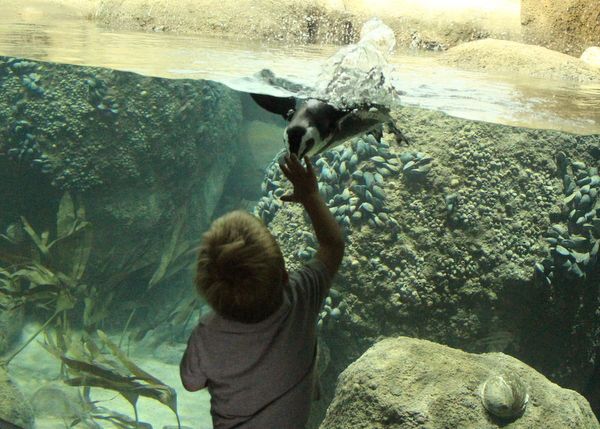 And the farm. We hadn't been here for about a year. Now that we've renewed our membership I plan to take the kids after school at least once a month. We are finally stroller free at the zoo!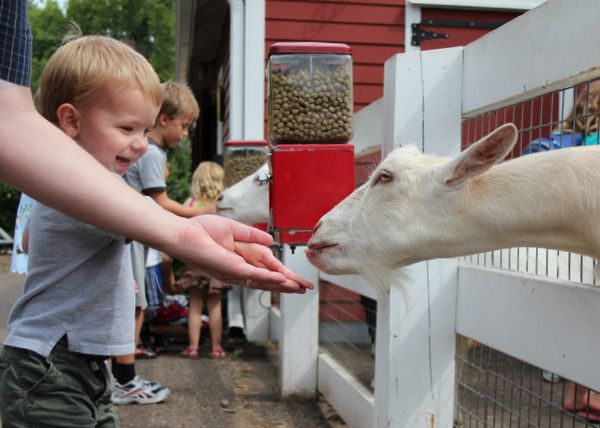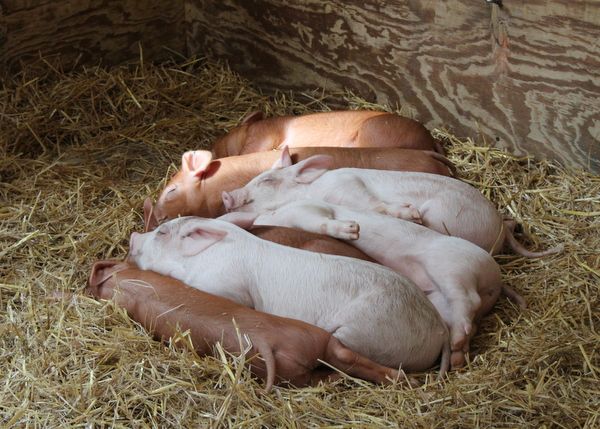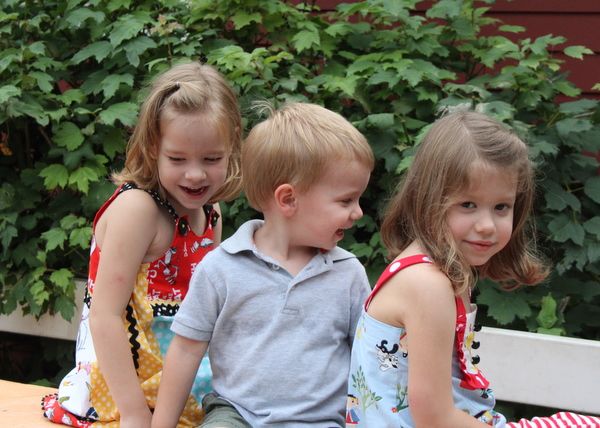 Doesn't he make the cutest little chicken? He loves to say "I speak Chicken. Bok, bok, bok..."
Proof that I was there. ;)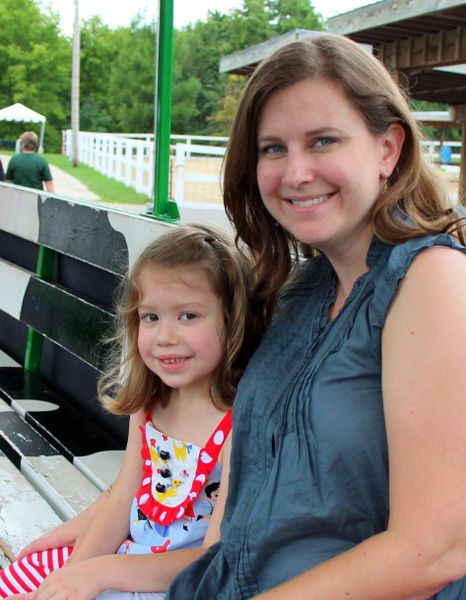 The tiger was hot too. We thought it was supposed to be a cool day, but it was still 79*.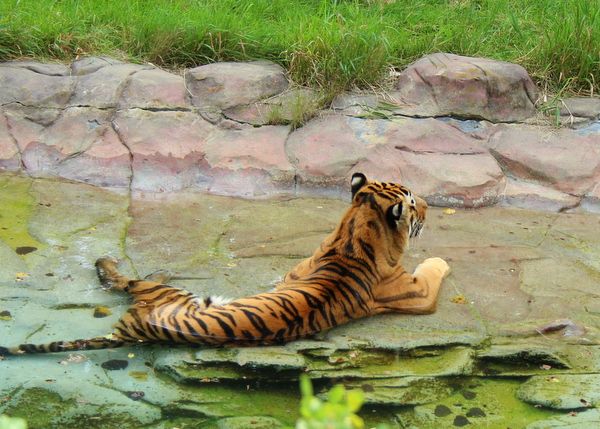 Then dinner at Rainforest.
And time for the BIG surprise. The girls have been making their beds every day and showing us they know how to take care of their dolls by keeping their Barbie's hair in good condition. So...it was time for American Girl Dolls. They have been asking for them for about a year now. We opted to get them each their favorite doll in lieu of a friend birthday party this year.
Finding out.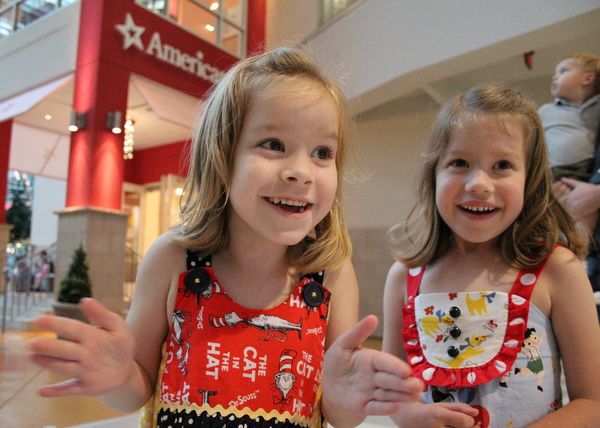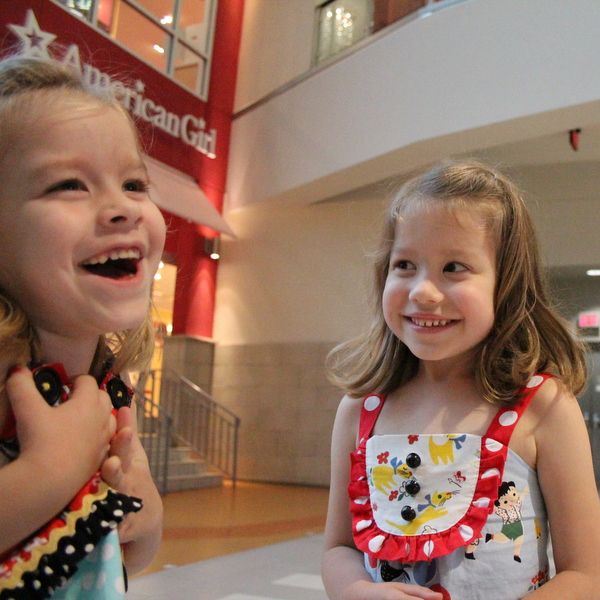 Woo hoo!
Let's go!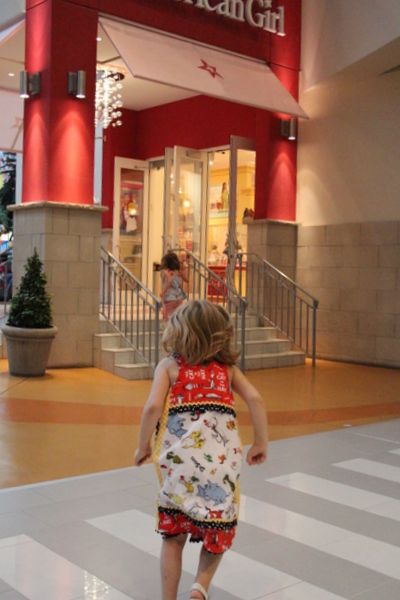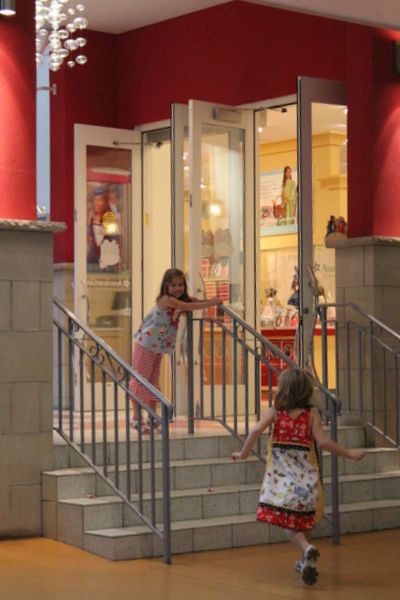 I missed it, but when I walked inside, the girls were hugging each other and jumping up and down.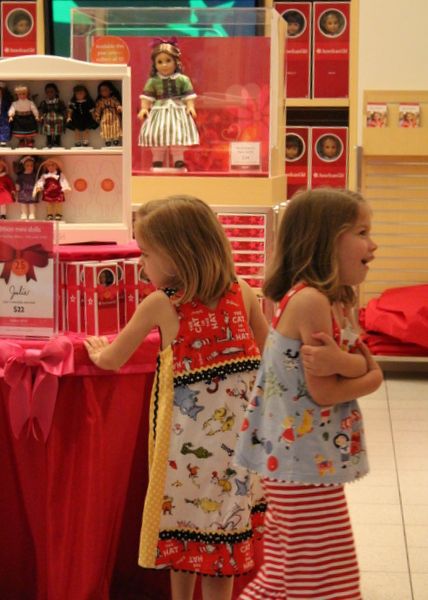 Kanani is Allison's favorite.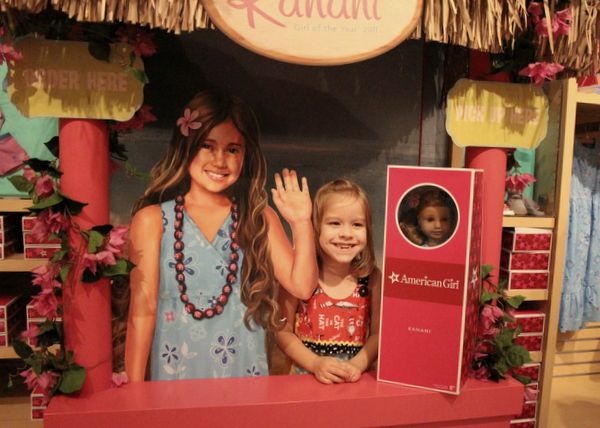 And Emily is Emily's favorite. ;)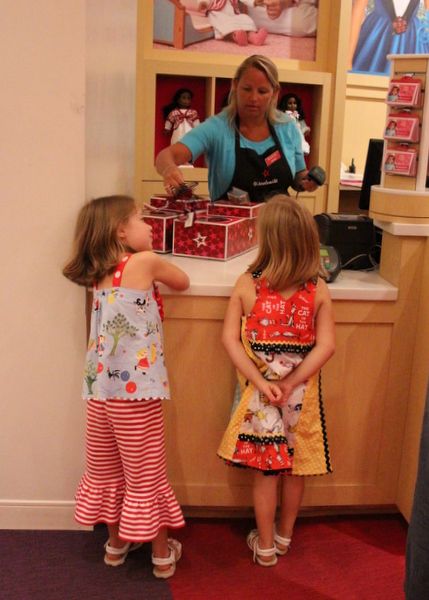 Back home for cake and more presents. And Daddy played Happy Birthday on the guitar.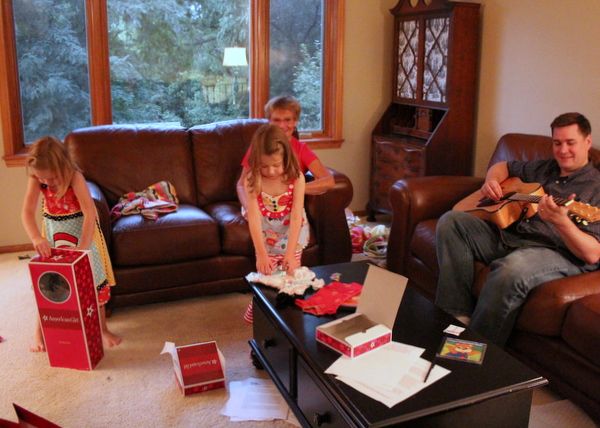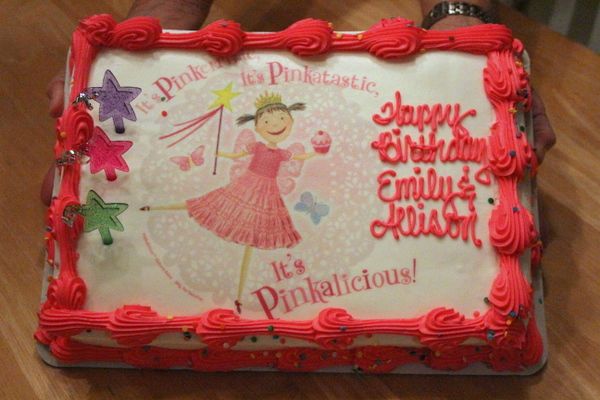 It was the BEST birthday EVER! And I think they will be very busy tomorrow while we finish painting the living room. ;)