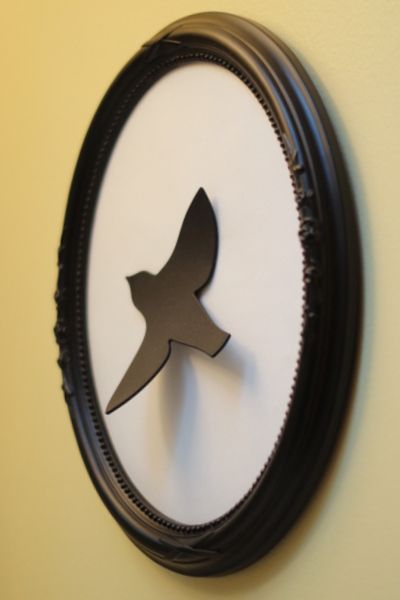 And a nest!
Inspired by this cute project.
I finally put something in these frames that hung here, empty for far too long. The little black bird is from Target and came in a set of 20-something. If I can find the link to them I'll add it later. I'm looking forward to adding them here and there around the house.
I've been on a roll these past few weeks, getting some long dreamt about projects done. I'm calling it therapy. The kids just swapped rooms which meant new paint and bunk-beds were assembled.
Next up, Sam's room. I think it's my most favorite room in the whole house. For reals.