I have the sweetest friends!
Amber
sent me this adorable mug rug and I wish my pictures could do it justice. It's beautiful! My girls keep trying to take it to use as a doll blanket so I've got it kept in a special spot now. It was the perfect pick-me-up just as she intended and came with a heart-felt card. I will treasure it always. Thank you Amber!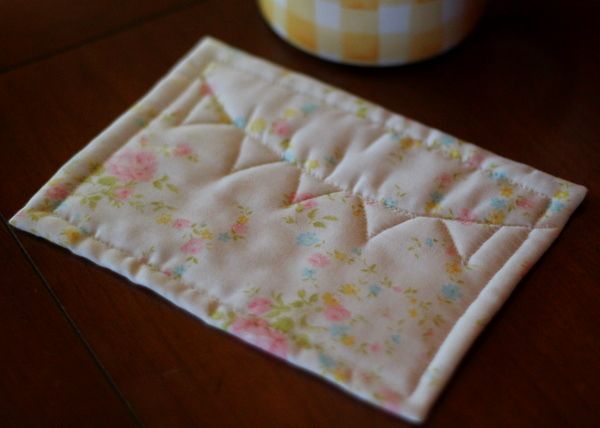 Today the stars aligned and I had not one, not two, but three very ripe bananas at the same time. That's pretty rare here since bananas are usually gobbled up in 2 days, so of course I had to make a banana cake.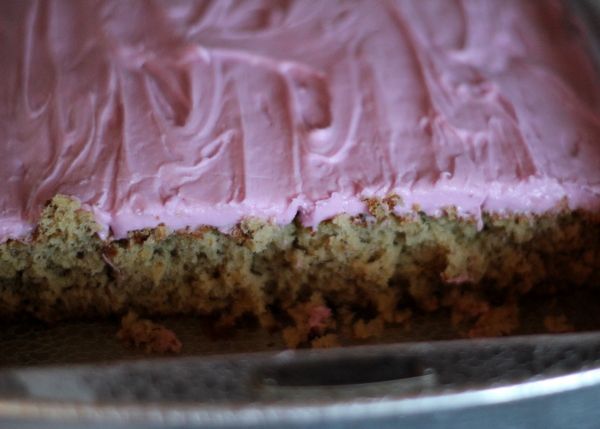 What!? Don't you put lilac frosting on your banana cake? ;) Allison thought that plain cream cheese frosting was too boring. How can you disagree with that?
Fall is just around the corner. Even my new burning bush thinks so. I can't wait to see this little guy completely dressed in red.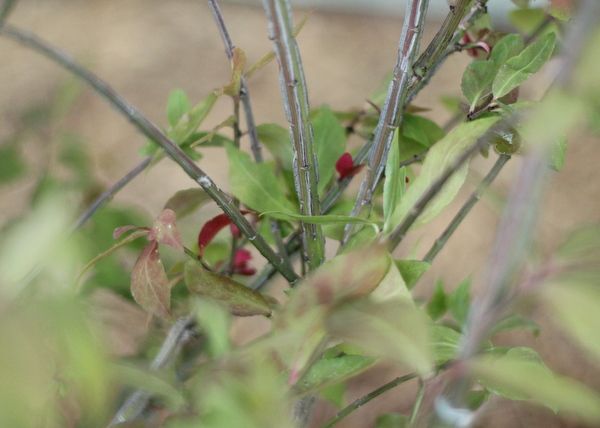 But until then, I'll keep enjoying the rest of the garden.