We had
THE
best time camping with our kids. David and I used to go all the time, but it's been 7 years. This was our kids' first time at a real campground and we look forward to making this an annual trip. Split Rock is only a 4 hour drive north. We stayed at their campgrounds, but I think next time we'll try the grounds at Gooseberry Falls. Carting all our stuff in the 2.5 blocks was no pic nic. Tear-down took us 2 hours and we were hurrying. I can see the benefit of owning a little camper trailer now.
We had a fun site that was very private and the kids loved climbing up the rocky hill behind us to go on their adventures.
I panicked a little as we were leaving because we didn't pack games or activities to keep them occupied. Silly me! Who needs toys when you have rocks to throw, trails to hike, ropes to swing on and chipmonks, squirrels and butterflies to chase. They played better with each other this week-end, than they do at home. Proving that you don't need "stuff."
Is another garage sale in my future? ;) I just made $500 at one last week-end. I'm still giddy about that.
"Look at Mom and smile everyone..."
...works a little better after you have them give their brother a smooch. Though still not perfect, it did get their little bodies and heads closer. I'll have to try this one again soon.
Well...at least it made Brother smile.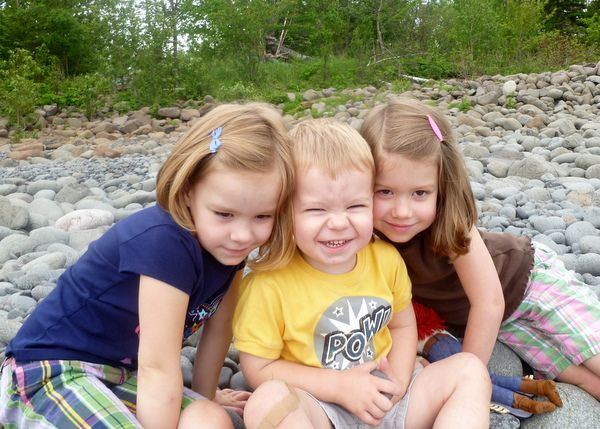 In an effort to not come home with pockets full of rocks, I announced that they could only bring home a rock if it was heart-shaped (thinking that would never happen). Not two minutes later and Allison had found this one. Which of course lead to everyone needing to find one so it was fair. We ended up with 5 of them, though none as perfect as that first one.
The reason we came...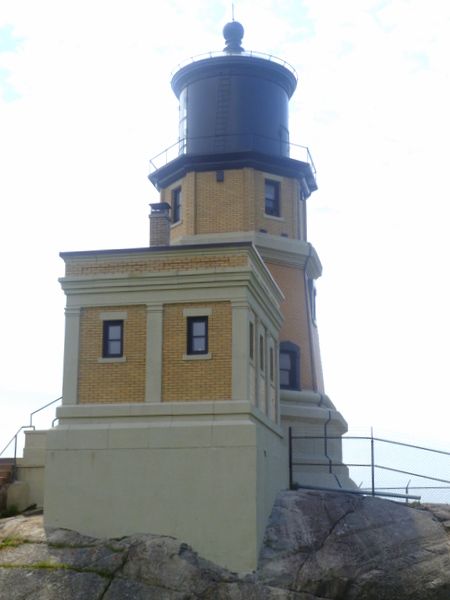 The view up here is pretty amazing.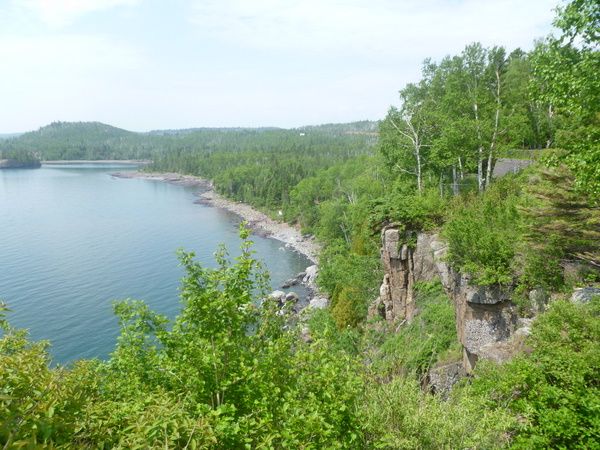 It's no wonder Split Rock is the most visited lighthouse in the world.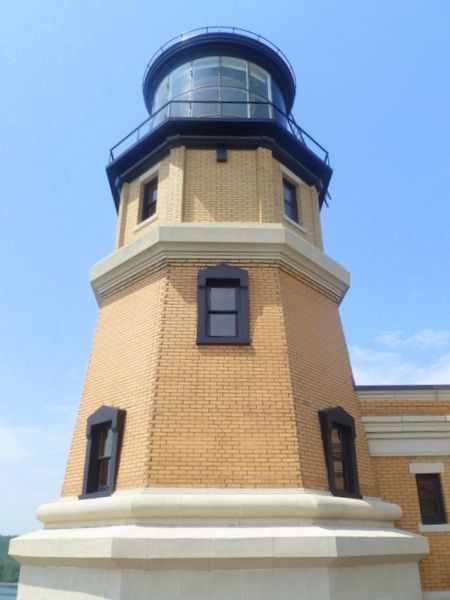 Once the lighthouse was built, in 1910, not a single ship has been lost since. Just 5 years before, 29 ships had been wrecked in one giant storm. Lake Superior, the largest lake in the world (in surface area), actually gets hurricanes with 30' high waves. The first 2 assistant lighthouse keepers died just taking their boats up the coast to get the mail. There were no roads up here at all, everything came by ship.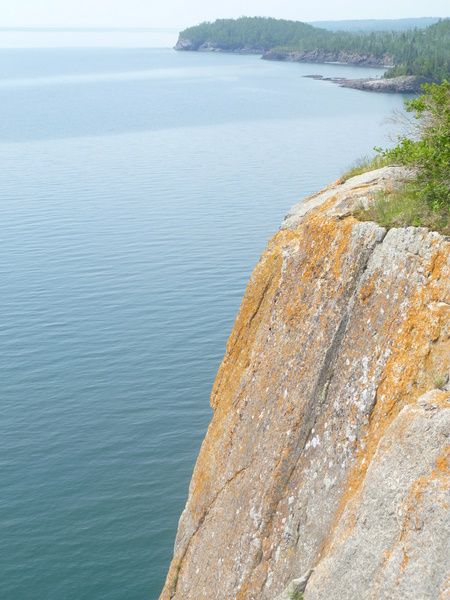 Silly photo with closed eyes, wind and barbed wire. But at least I was there, right? ;)
We are going back this fall and I'll have my new camera by then. Can't wait!
My favorite people all in a row.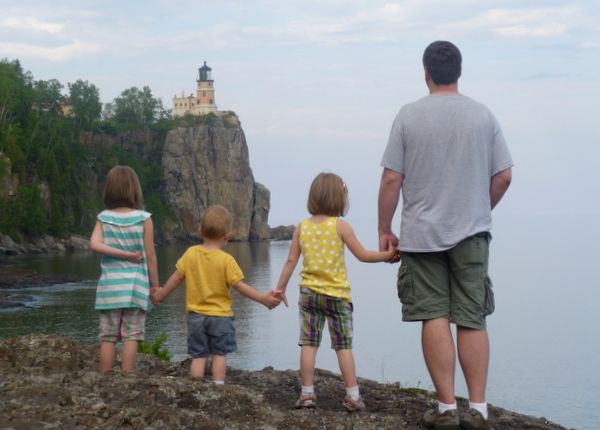 I think he got a little tired of me telling them all how to line up. I thought it would never happen.
"Just let me enjoy the view Mom!"
Happier just throwing rocks.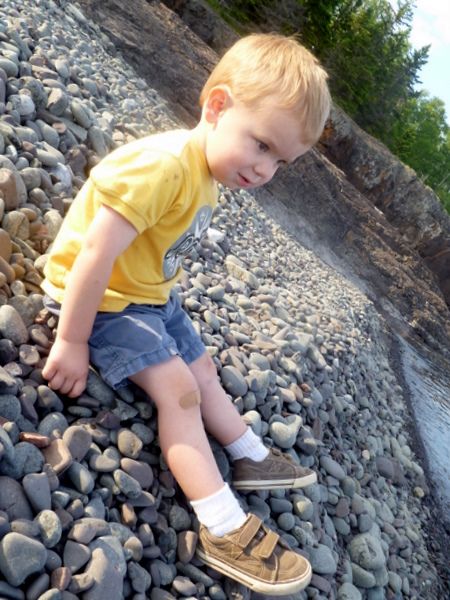 "Are you
still
taking pictures?"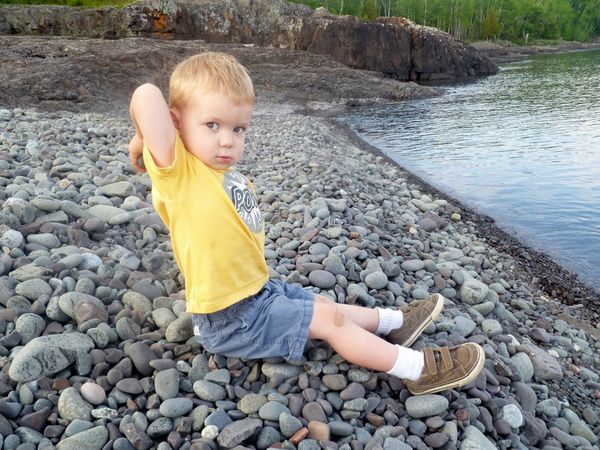 The girls are really into "Bible Study" lately. They always want to stay up late and say "Hi" to our friends that come for Bible study on Thursdays. We now officially need a babysitter to get them to bed so I can stop missing the group. So, Allison made sure Daddy packed their Bible so they could have their own Bible study while camping. Oh how I love these girls!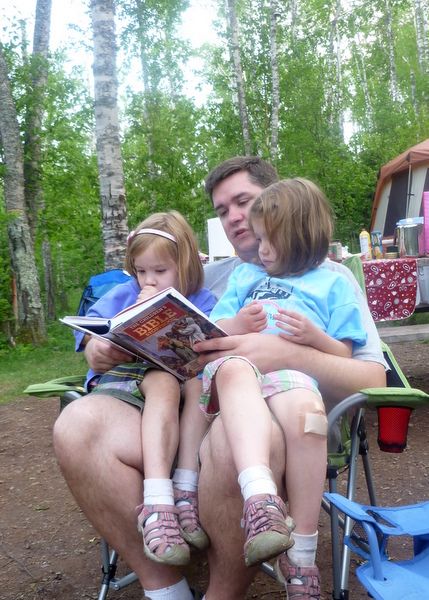 The next day we visited Gooseberry Falls. I'm going to figure out which of these photos to duplicate every year so we can see an age progression.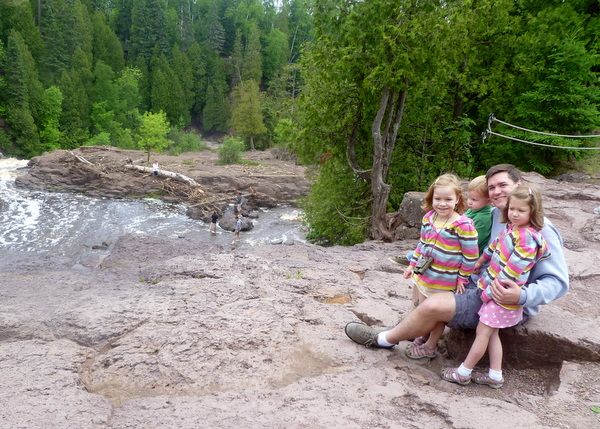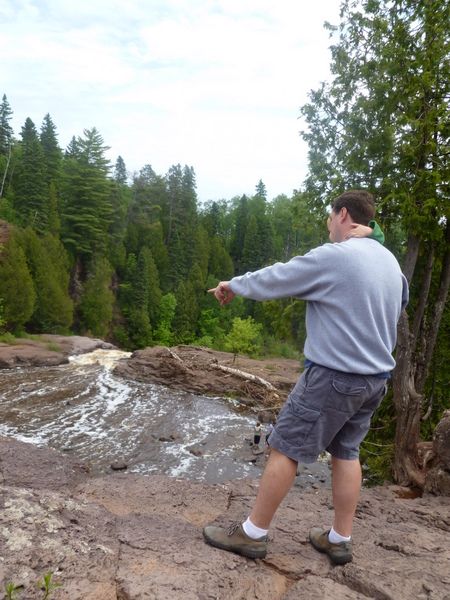 Love this gnarled tree.
What is this??? At least I was there though, right? ;)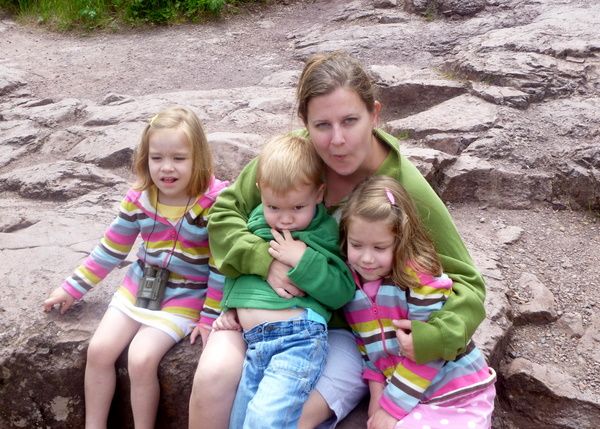 That's better!
Can't wait until they get older and we can all take our shoes off and walk across the rocks below. I'm thinking when they're 20 sounds good. ;)
I was amazed at how many little kids were running around so freely. I of course kept my eye on them like a Mother Hen. Playing different scenarios in my mind of how I would save them from going over a cliff or floating down the river. The water was so loud there, would anyone hear my screaming for more help? Am I weird, or do you do the same thing?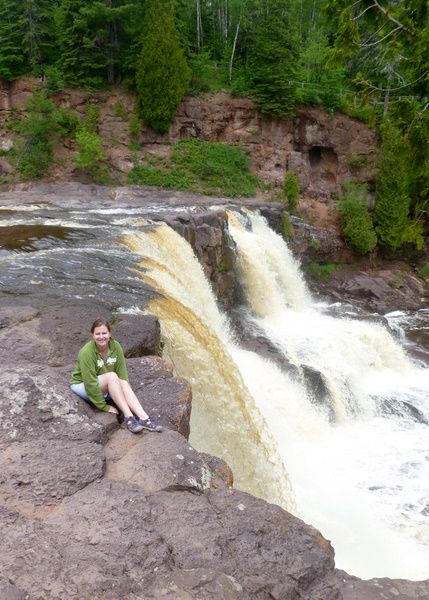 David was surprised that I didn't have any photos of him with the kids when he walked right up to the base of the Falls with them one at a time. I had to explain that I was busy saving everyone else in my head and didn't have time to take pics, so this is the best I got. ;)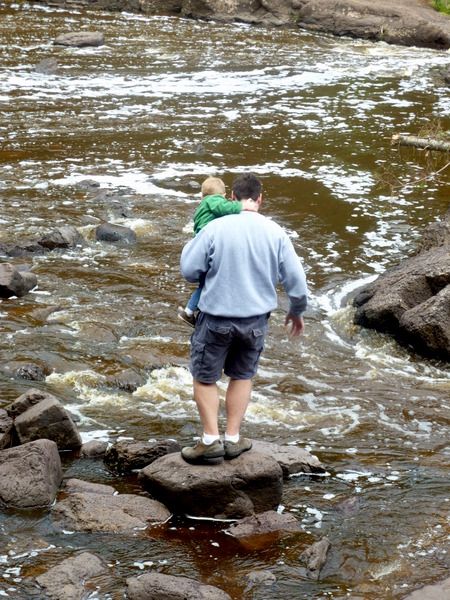 Sam could barely keep his eyes off the swirling water below him. Wonder what was going through his mind? I'm sure he felt very safe in his daddy's arms.
My brave girls! What fun memories we are making with them.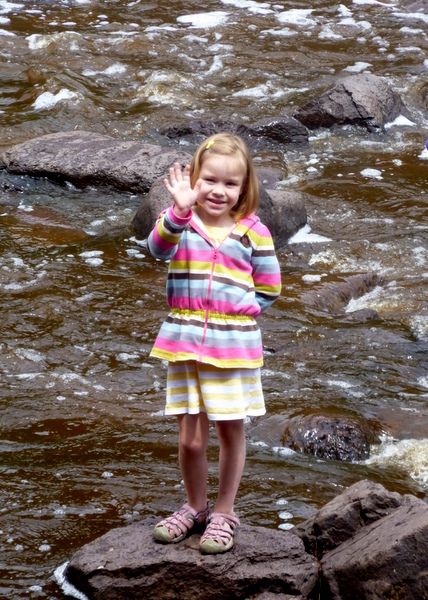 This little man is all
boy
!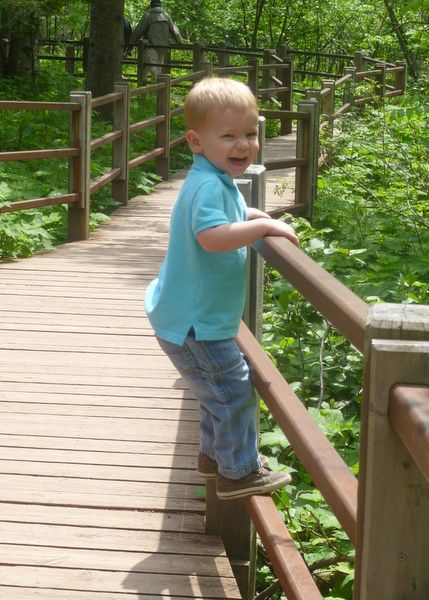 Such good friends.
She would have slept with binoculars around her neck if we let her.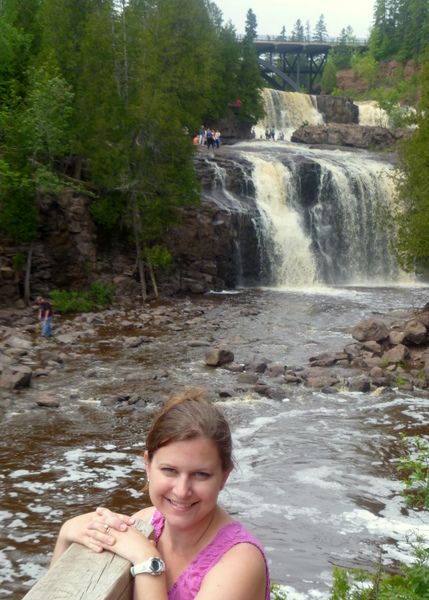 Ooooo...this could be a fun one to duplicate! By the time they are teenagers (or sooner) I'm sure I'll be sitting on the ground. ;)
Tonight David and I are taking in a
Twins game
(this is actually what our view will be, we are in that section). Tomorrow the kids and I are going to make snow cones while playing in the backyard. Then Wednesday we are heading out early to pick strawberries with friends, we'll make jam in the evening and and then see Cars 2 on thursday. Also taking photos with my dad sometime this week too. Busy...busy...busy!