For the past month I've been landscaping our backyard. We've lived here for almost 12 years and until now the back of our house had a huge pile of rock next to the foundation, that had been dumped there by the builders and was probably meant to be spread out for planting beds like the other sides of the house had. I never did take a before photo because it was such an eyesore. I am so glad to finally have that gone and to have the beginnings of a beautiful backyard.


Here, let me show you around...
First, we'll work our way up the hill from the neighbors behind us.
I'll be adding burning bush lilacs and hydrangea along the ravine so we'll have a nice backdrop for photos spring, summer and fall.
We are also planning on adding a garden off the back of the playset, extending down the hill about 10 feet. We'll do that this fall so it's ready for planting in the spring. We gave up our old garden for the playset a couple years ago and we've really missed it.
I love that I can see some of this when I look out our back windows. It's so much nicer to step outside and see this everyday and David really loves not mowing that hill under the crabapple tree too. You can barely see the retaining wall David built for this areas too. That huge pile of rock used to be right there. Did I mention that I'm super excited to see that gone? Oh, I did? I'll try not to bring it up again.
A burning bush will be planted along our property line behind the new bench as well. Makes me excited for fall already.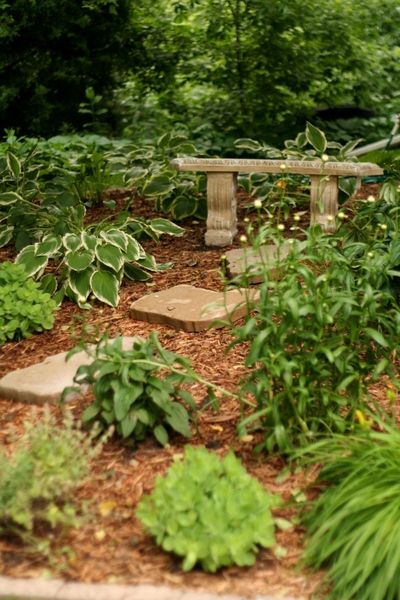 I still need to dig the stepping stones in so they are level with the mulch.
There's still lots more to do. A few plants to move around (my clematis and more black-eyed susans from the front yard), more to buy (hollyhocks, honeysuckle vine, Japanese lilac tree for the side yard) and trellis' to hang, but most of the hard labor is basically done. Two weeks, 23 bags of mulch, 12 split hostas from a friend and a gazillion edging stone slater, and I've lost 5 pounds. I guess getting off the couch and away from the fridge really does help. ;)
Now we love the view from David's new hammock. Happy Father's Day Honey!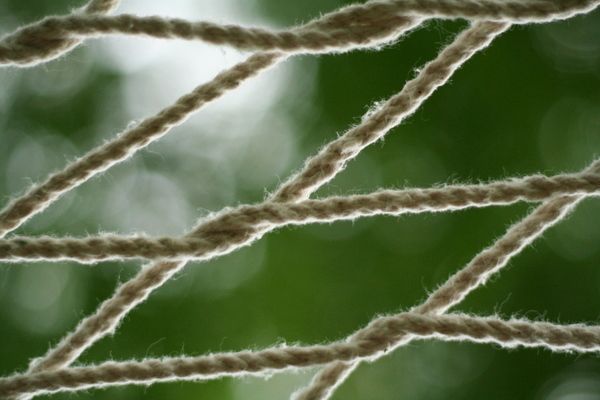 The sole reason for getting this project done was to have this bench here for my dad to sit on with my kids all around him while I snap some photos of them together. We'll finally get to do that next week. Yay!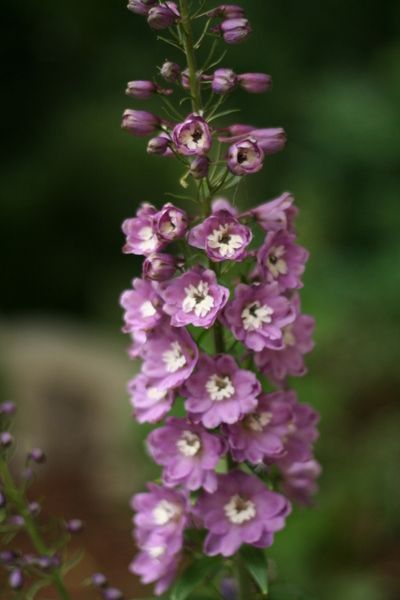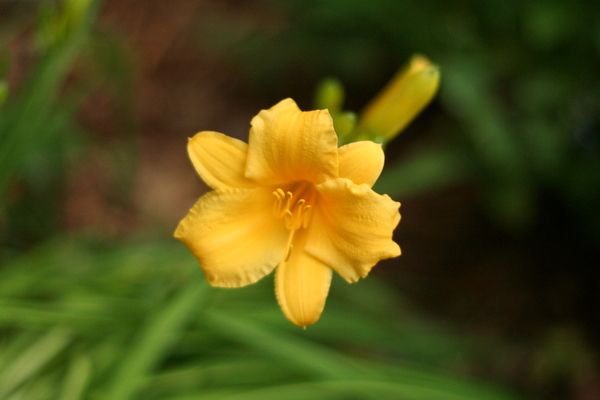 This little guy couldn't wait to be outside with me.
Until I started snapping photos of him. Then he wanted nothing to do with me and ran back inside. But that's ok, it gave me a chance to show off my new spring jacket from Tarjet that I found for $20. Which was a perfect find this week since it's only been in the 60's. Where is summer!?!?
Still checking me out. He came in and out about 10 times that funny boy.
One of our next projects is to plant all along this crazy hill that's also no fun to mow. But first we need to figure out how to add stairs in front of the new retaining wall that David built last year. Oh and we can't forget to paint those siding pieces that he replaced last year too. Hmmm...that reminds me of something "...and miles to go before I sleep..."
So, there you have it, our new backyard. I'll be back soon with more fun things to show you.