I came downstairs to see that Emily had filled her mini cupcake tin with Little People. They just looked so cute there all lined up. Made me smile.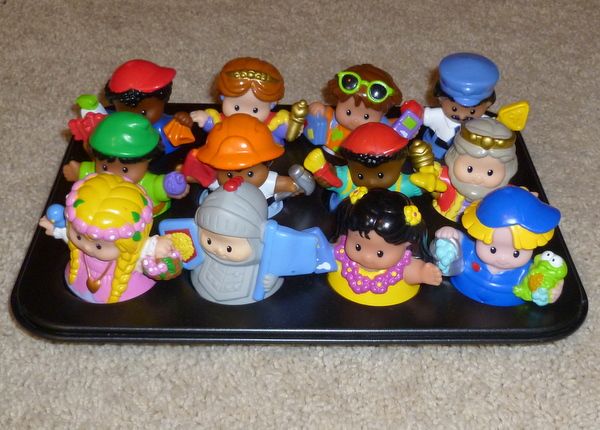 I'm working on a fun project using red polka dot oil cloth and I can't wait to reveal it next week. I'll just say that my sewing area has been moved and greatly improved.
Sam may or may not be running around the house kicking a soccer ball, yelling "I got 4 points!", all while wearing his sister's polka dot swimsuit.