...we made what is quite possibly our most favorite Pop Garden TaDollie to date.
We love all the different textures, velvet and satin ribbons, corduroy and of course the felt.
Do you suffer from the
what-ever-I-just-made-is-my-most-favoriteist-thing-ever-itis
?
Me too. Welcome to the
club.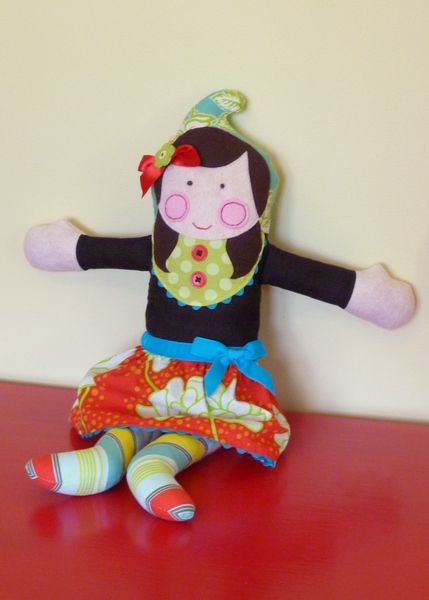 I love how her mom described her daughter as having eyes like Hershey's Kisses.
Hmmm...are Hershey's Kisses tax deductible?
Because I think I consumed a few too many, all in the name of research. ;)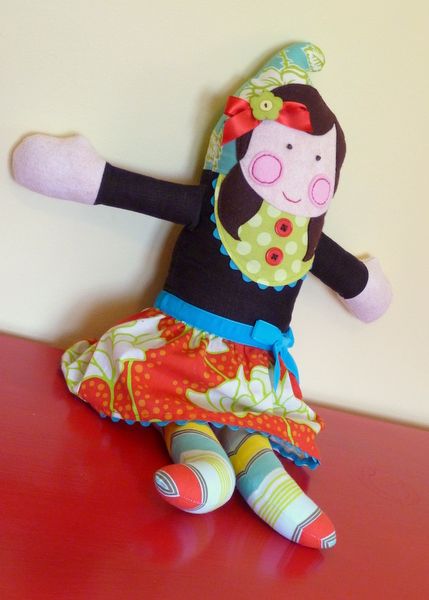 Another lovely name.
And another sweet outfit.
This time to match a sweet
TaDollie and her apron
.
And "Happy Spring" to me!
I just love these melamine pieces and tablecloth from Target. My kitchen is going yellow this spring and I can't wait to use these for a get together shortly after. I didn't have enough will power to resist all those scalloped edges. The small plates and bowls are meant to be used as place settings, but they will all be serving pieces for me. And a great deal for around $2 each (the platter is $15). I can just see that platter filled with cupcakes or little sandwiches and a plate and bowl as some sort of dip combo. The aqua striped bowls will be perfect for Sam's Dr. Seuss birthday this fall too.
Is it starting to look like spring at your house?