We had such a great time with the Fashion Show. Lots of planning went in to it. And of course like any big event, it flew right by. Before I new it, we were done. So glad to have even just a few photos to get an idea of what everyone else saw. Look at Allison striking a pose. That was all her, we didn't practice that.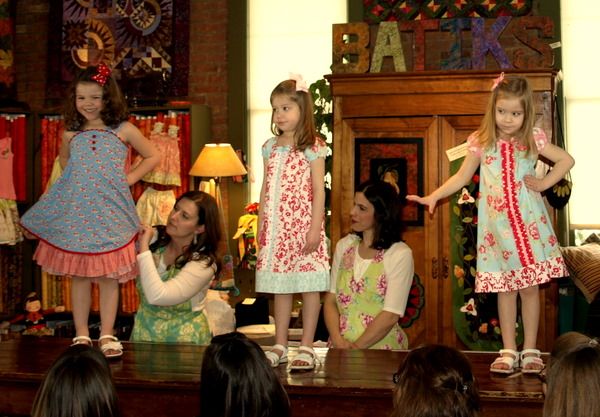 Emily being a little shy and Allison completely enjoying herself. I think all the giggles from the audience made it easier. Amy was so smart to prep the girls with "if people laugh, just remember that they aren't laughing
at
you. They are just having a really good time." Later, her daughter said "Mom everyone is having a really, really good time!"
Love that you can also see the back of my bff, Sara's, head in this next one.
Thanks to so many for coming out to support us!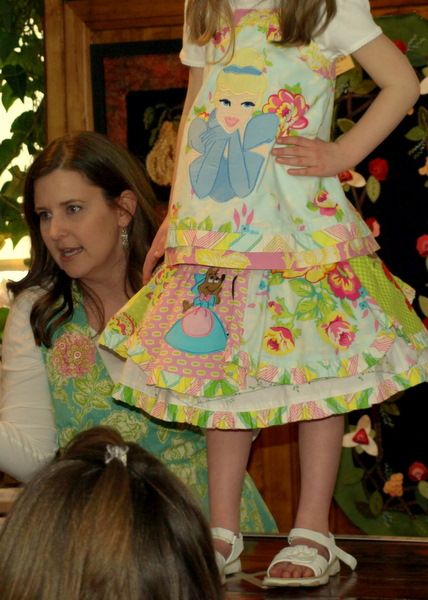 And if you would be so kind, please become a fan of
Eagle Creek Quilt Shop on facebook
(and
TaDa! Creations
while you're at it too). They need to get enough "likes" so they can officially have a page before their next newsletter goes to print. And wouldn't you know? Amy and I will be in their
next
newsletter too. :) We are teaching a sewing class at ECQS in May. More details to come...