Do you remember Fashion Plates? I sure loved these when I was a kid. I'm wishing now that I had saved mine. I had the greeting card set too. I'm pretty sure I was an adult before I let them go, but wishing now I had thought to hang on to them for the long haul. I could spend hours playing with these and probably will again. ;)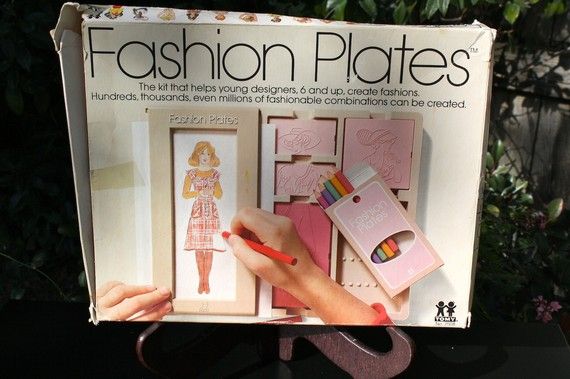 I've been stalking them on eBay for over a month now and finally thought to check Etsy. Bingo! I'd much rather pay a set price than wait for an auction to end. Anyway, these will be part of the girls Easter baskets this year.
I vividly remember all of these plates.
I don't know who will be more excited, them or me.
Search: "Fashion Plates Tomy" on eBay or on Etsy in the vintage category
Oh, and we've also added our lime striped knit ruffle pants back in the shop.
You can find there
here
.