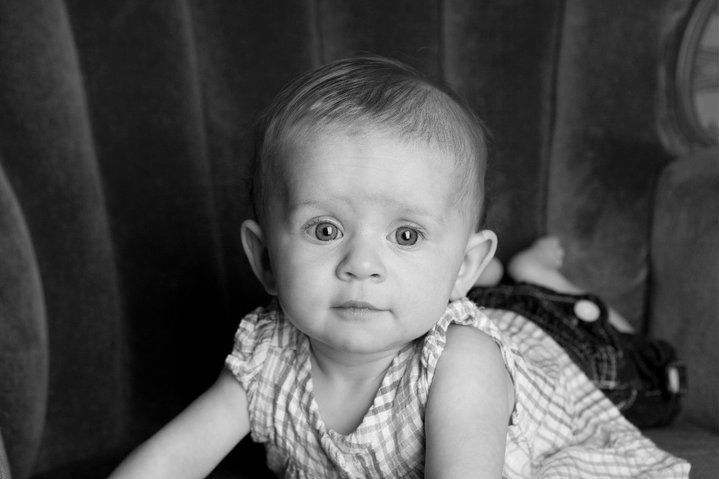 This sweet baby girl will undergo heart surgery on March 22nd and needs our sewing help.
Her name is Lily Jane Gooch. Lillly has a Ventricular Septal Defect (VSD), as well as an aortic valve leak. A VSD is a hole between the two ventricles which causes oxygenated and unoxygenated blood to mix in the heart. Her heart has to work very hard, which causes it to swell. Because the hole is between the ventricles and so close to the aortic valve, she has to have open heart surgery to repair it.
She'll have surgery in March (at 10 1/2 months old) with about a week long hospital stay and 6 weeks recovery. For that total of 7 weeks she will not be able to lift her arms. She will only be able to wear kimono style tops which can be easily removed and are unfortunately difficult to find in stores.
Will you join me in making one or more kimono tops for sweet lily? We are hoping to get 14 made for her so her Mom doesn't have to worry about doing laundry during that week stay in the hospital.
Nic
has already started hers and I've got my fabric picked out and ready to go this week-end.
Although she is almost 10 months old, she only wears size 3to6 months in clothes
Her measurements are
Chest: 17 in
Waist: 16 1/4 in
Hip to feet: 12 1/4 in
Here is a
free pattern
that works great for this.
Let's bless this family and make this challenging time a little easier as they care for their sweet Lilly. And if you aren't able to sew for her, please keep her in your prayers. Thanks friends!
**Thank you to everyone that contributed! I've removed the mailing address since this need is now over.