First it was a visit to Boppa and Kiki to show off our costumes.
Then the 2.5 day car ride. We discovered that Emily takes after me with motion sickness. So glad Dramamine can be given to children too!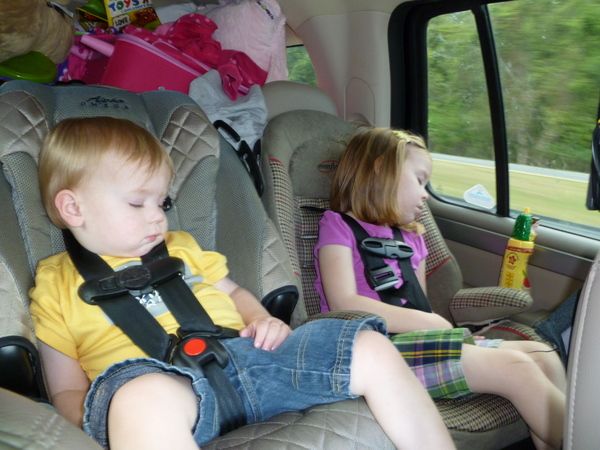 Whew...we are finally here and enjoying the beautiful weather. Our first time treating without warm winter jackets.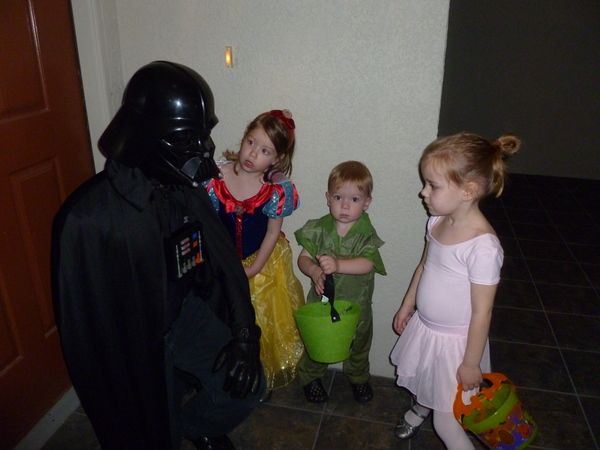 So I had planned on making the girls princess costumes of their choice, but just ran out of time. So store-bought it had to be. But then Allison changed her mind from Cindy to a ballerina anyway. It was so much fun shopping for her ensemble and buying her first pair of slippers (not worn here since she was walking outdoors). Can't wait to sign them up for dance next year.
We are especially enjoying our time with Grandpa John and Grandma Ella.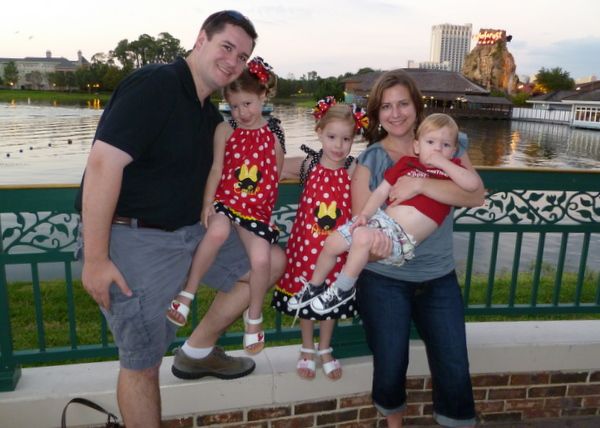 By the way, I didn't make these dresses. I found a great deal on
eBay
. I did however change out the ribbon shoulder ties for one tie out of fabric. It stays tied much nicer and is less bulky under a cardi for the cool restaurants. We ate
here
tonight and loved it! The bows are by my friend
Melissa
. They are SO cute in person. This new (and thankfully tiny) camera is terrible in low light. Grrr...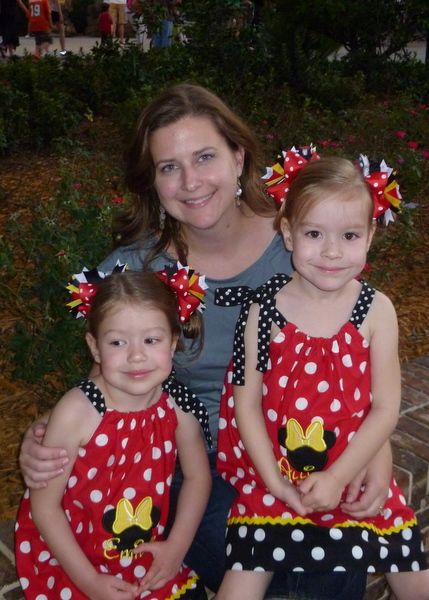 We've been here a day and a half and I've already done 4 loads of laundry! Thankfully it's right inside our kitchen so it's convenient. We're never truly on vacation are we? ;)
And here's a peek at one of the outfits I did make the girls. Eeck! We get to wear these tomorrow!!! Wishing I had thought to order custom bows too.
Tomorrow...Magic Kingdom, the 1st of 3 times. I better get to bed!