Oh boy, if this had been our only day at MK, I would be so sad. Our 30% chance of rain turned in to an afternoon long downpour. We had umbrellas, but they were in the truck of course. We are going back tomorrow and Saturday to finish the park. Tonight we are drying out over bowls of spaghetti and watching Toy Story 2. Then it's early to bed because we will be dining with Cinderella at 8:20 am tomorrow.
They really
were
happy to be there. Honest.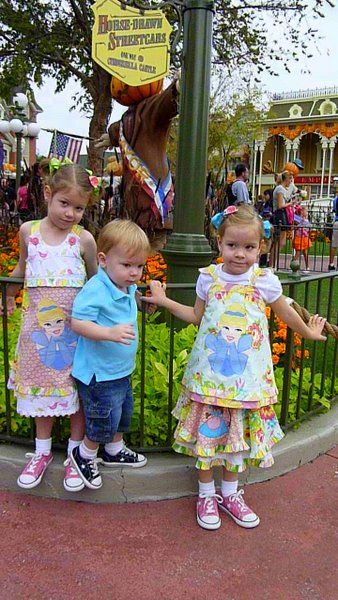 You can barely see them in these pics, but the girls are wearing sweet little Sleeping Beauty ribbon clippies in their hair. I bought two complete sets of Princess clippies for them from one of my very first customers who is now
isajoydesigns
. We just love these!!!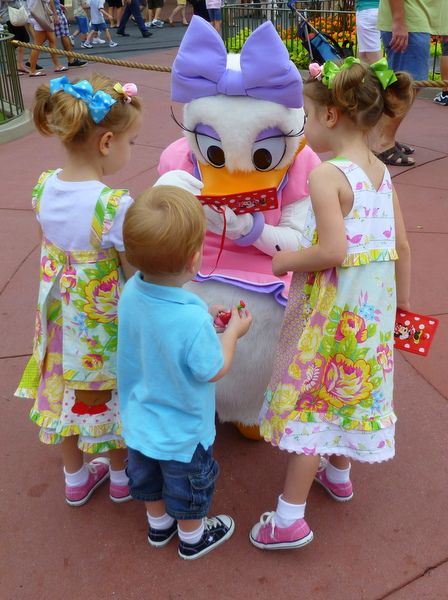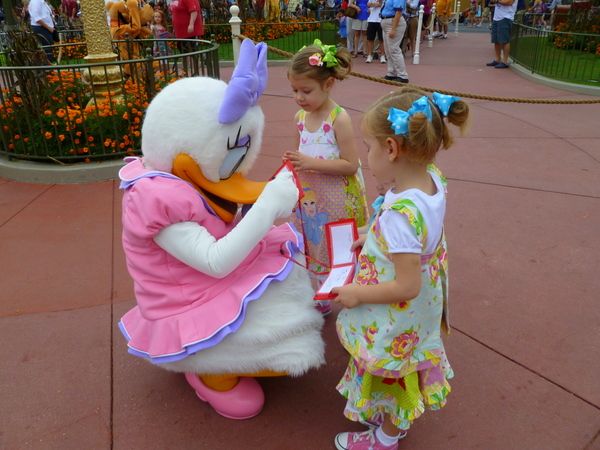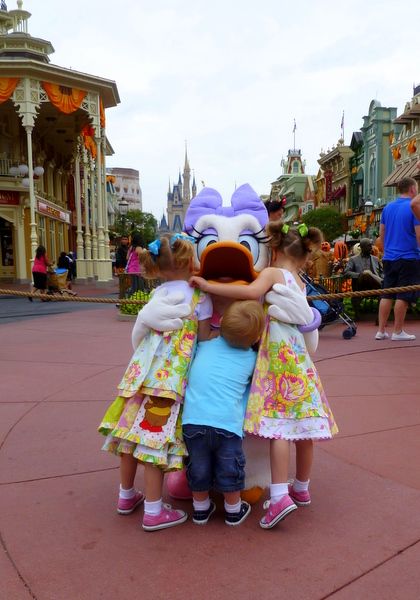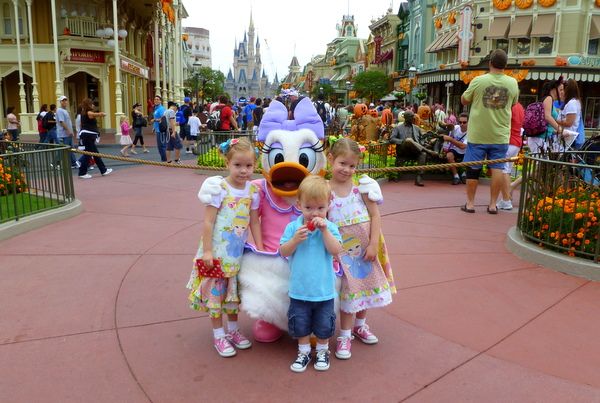 Even Minnie can't keep her eyes open for my camera. LOL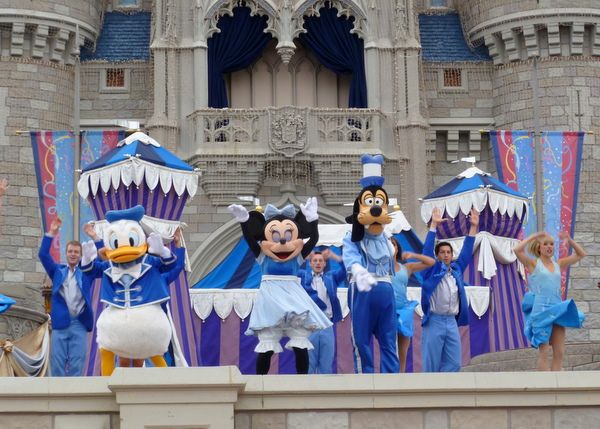 The girls loved this show, but it was cut short due to rain. We'll be watching it again tomorrow.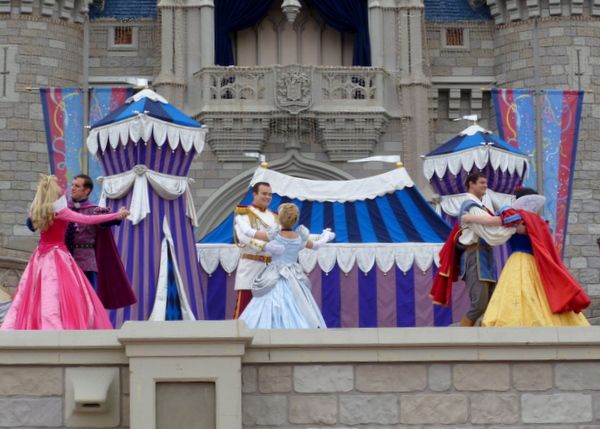 Allison wasn't shy about getting out there to dance. Emily says she'll do it tomorrow.

My goofy girl.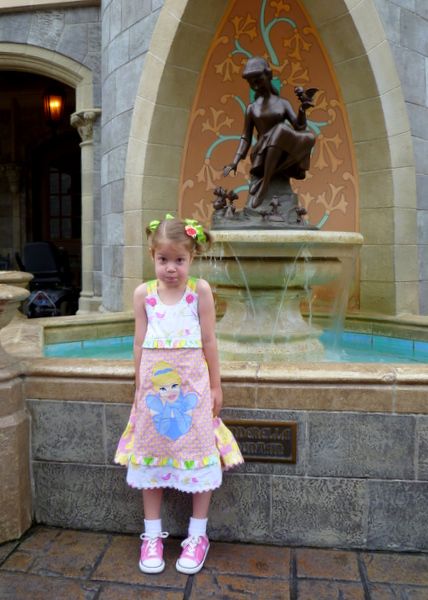 It was a loooong trek back and included falling in some mud. Eeck!!! Tomorrow should be even better though.

And this time the umbrellas are coming
with
us.