Eating breakfast at the Castle before the park opens has it's perks.
Parking in the first row.
A practically empty park.
And a leisurely walk down Mainstreet.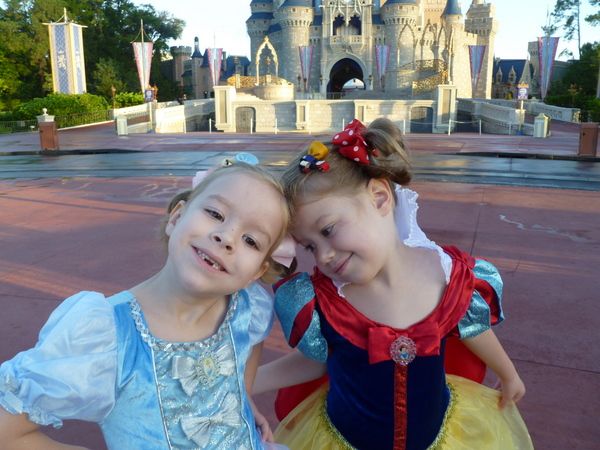 The moment they had been waiting for.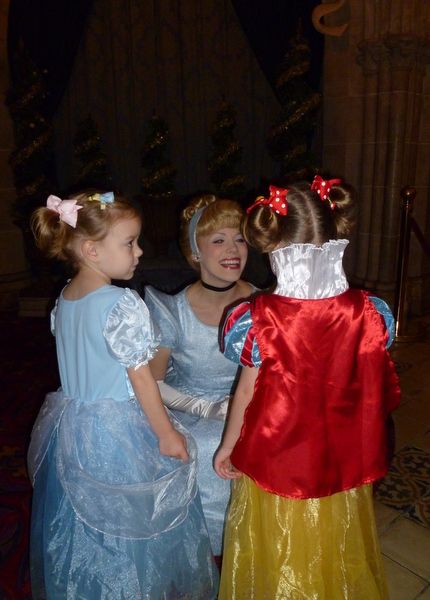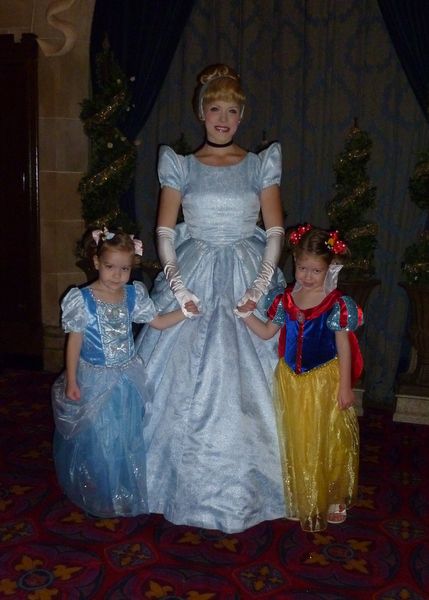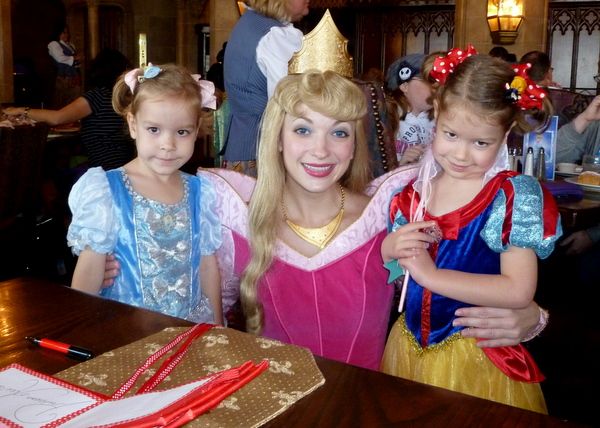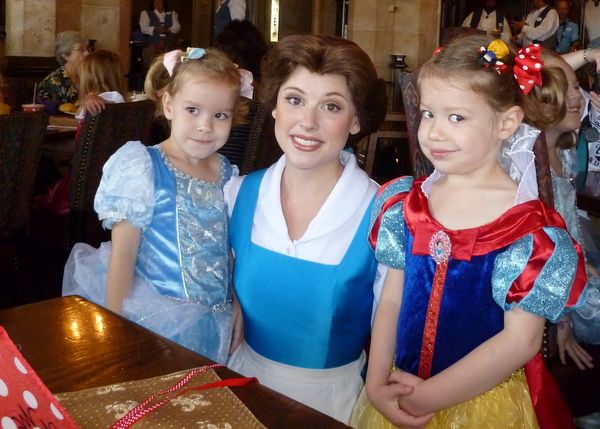 Emily very patiently waited while her Daddy and siblings rode the Dumbo ride. She's not fond of "scary" rides. About the only ones she actually enjoyed were Peter Pan and Small World.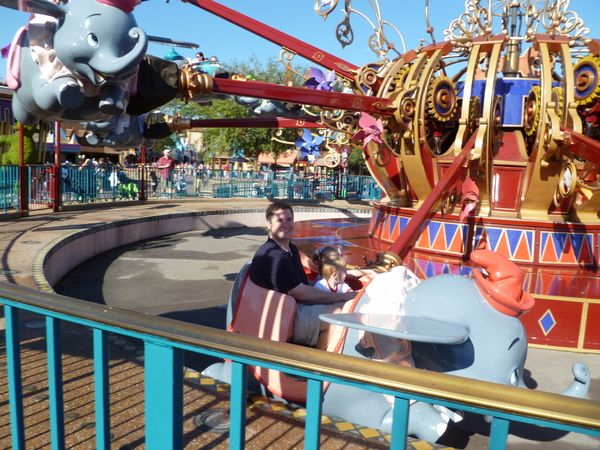 It was getting hot, so time for a wardrobe change.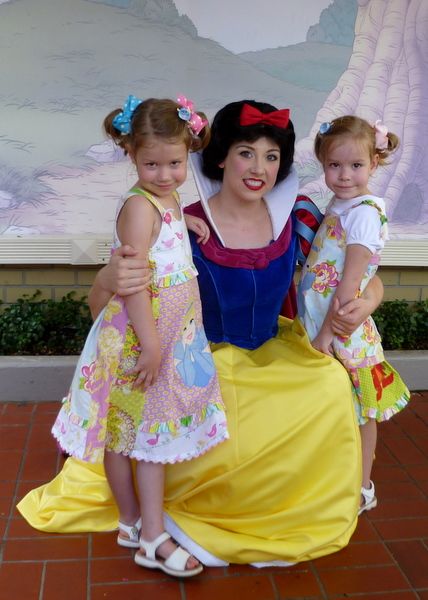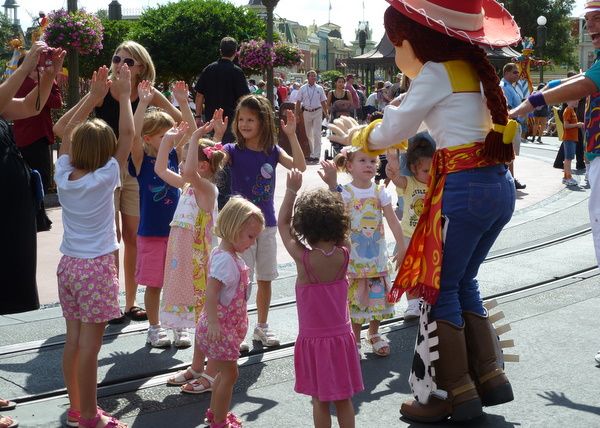 We were almost rained out for the fireworks, but thankfully it stopped just in time. Just in time for Emily to be completely terrified by them and cry through the whole show. Poor thing. We thought for sure she'd warm up to them as soon as she saw how pretty they were. Nope. She kept begging for us to take her home where it's quiet. Other than that, it was a great day.