And look what we found waiting for us?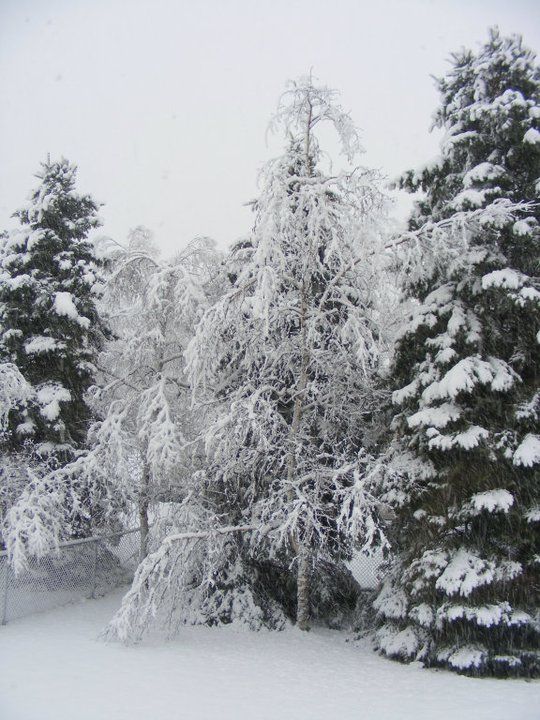 I snagged these pics from my neighbor's facebook page (hope you don't mind Cheryl ;) since it was dark by the time we pulled into our garage. The snow is likely to melt tomorrow. But the girls are hoping to get to make a snowman in the morning.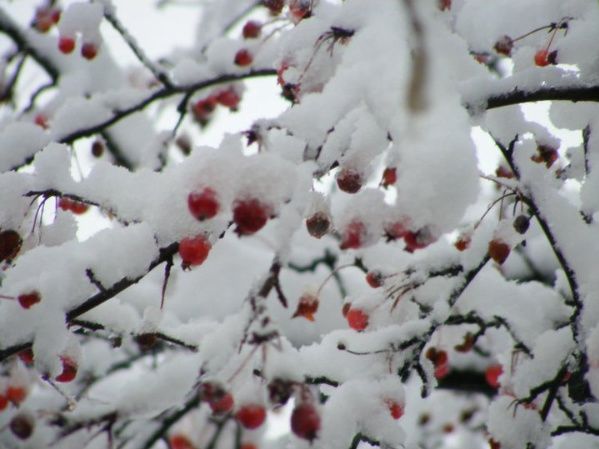 Our area got somewhere between 5-8" of snow in the last day.
Wishing stars...
Oh Disney is good. Real good. They've got our kids numbers all right and now a bit more of our money...tee hee. When you eat at the castle they give all the kids a little blue plastic star that they call the wishing star. During your meal, a voice calls attention to them and asks all the kids to hold their stars and wish really hard for something. They make a big production out of it. You know where this is going don't you. Yep, they've got us, hook line and sinker.
Later in the day Allison asked me "Will you check Mommy?" Check what Sweetie? "See if my wish came." Oh Dear, David we're in trouble, I whisper. She asked me this every day of the trip that followed. It was just so precious. To see the question, mixed with belief, in her eyes. But at the same time we had to decide if we were going to go with it or dismiss it. We decided to run with it and let them believe because they are only this young once and I think they will look back on it as being very special.
Thankfully they hadn't wished for ponies. But rather Princess gowns. Allison wanted a real Sleeping Beauty dress in her size, with a crown. And Emily wanted an Ariel gown (not the one that has her looking like a mermaid), like the ballgown Ariel wore at the breakfast in the castle.
So of course a trip to Downtown Disney on our drive home from the coast that last day was in order. I was able to tuck them away in the back of the Explorer and tonight while they were eating dinner I laid them out on their beds. To say they were thrilled seeing them, would be an understatement.
Sweet dreams my little princesses.
And may all your wishes come true...