After enjoying some beautiful views of Nassau Bahamas (we stayed on the boat),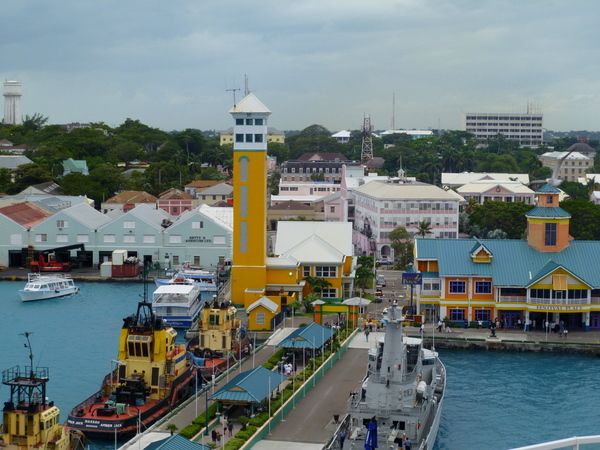 picture worthy table manners,
character hugs,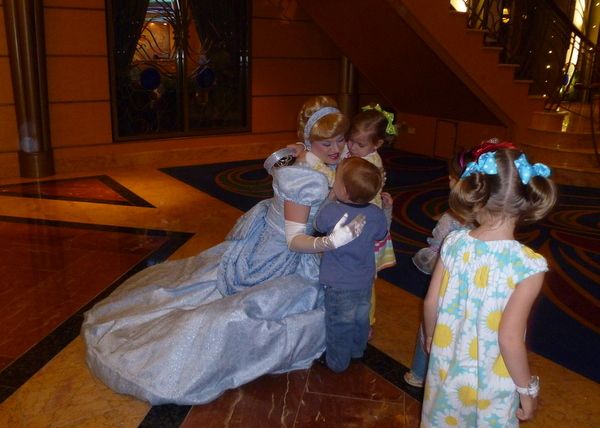 Peter's favorite "twin" pose,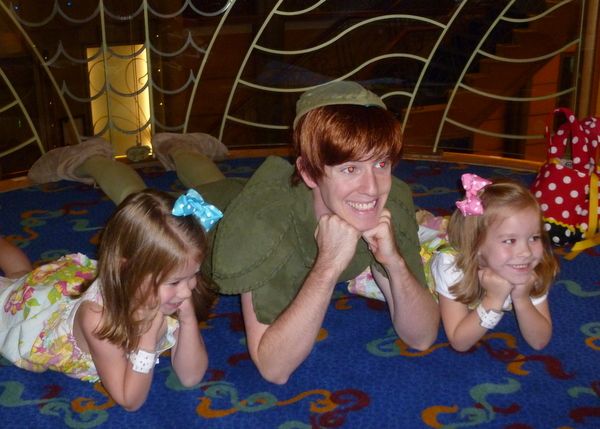 silly ears,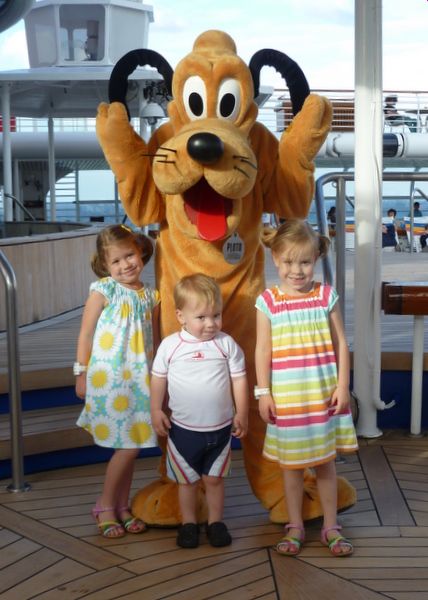 clear blue waters and seashell scavenging,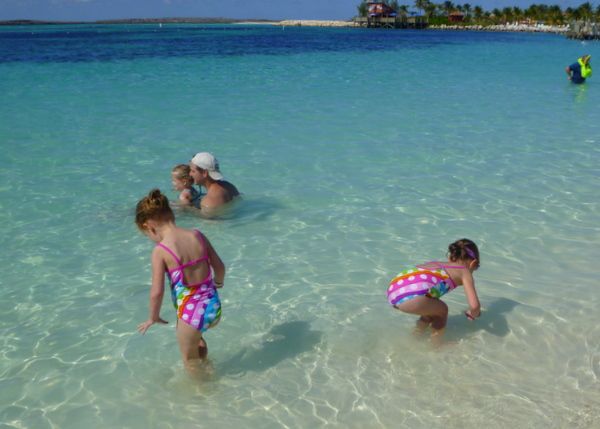 soft sand beaches,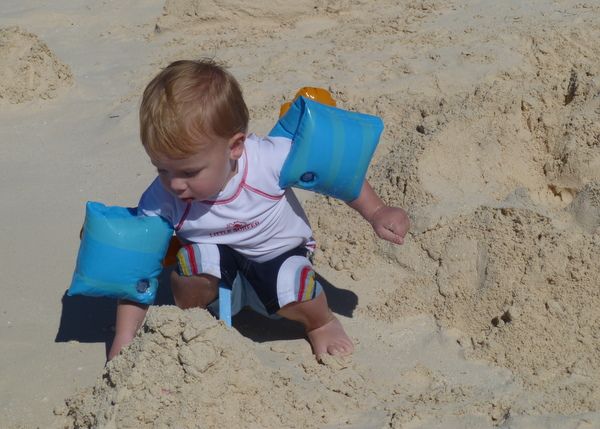 and a Flying Dutchman,
I did something really stupid. Wow, that's so unlike me.
On our last day, we had an early breakfast time of 6:45. I took the first shower after a 5:30 wake-up call and finding that everyone was still asleep, I decided not to turn on the cabin lights. That was mistake #1. I walked to the trunk/cupboard at the end of our bed, opened the door, and reached down to get my clothes out. I turned, set them on the bed, turned back to the cupboard and reached down again to get the rest. That was mistake #2. What I didn't think about was a) I'm on a moving boat, b) the cupboard is weighted so that the door gently closes by itself, c) the corner of the door is clad in metal. Oh the pain! Right in the middle of my forehead and with much force, I dove into the corner of that door. Needless to say the whole cabin and adjoining cabin woke up. I was
their
wake-up call. I'm getting to the point where I can almost kind of laugh about it now.
After several minutes of holding my head in unbelievable pain I went to the mirror to see the damage. It was bleeding. A lot. I tend to get very queasy at the site of blood and immediately felt nauseous. But in hindsight I'm sure it had more to do with the concussion. I told David to get a band-aid (yes, I was barking orders, you would have been too) and sat on the bed waiting for him to find one. It was taking
way
too long and I was feeling more sick by the minute. No sooner did I stand up to go be sick in the bathroom, did I end up on the floor. David, with his hands to my forehead, band-aid half applied, didn't have a chance to catch me before he realized what had happened. Of course I hit my head again, this time on the backside as I hit the floor. He says my eyes were open the whole time and my tongue went to the back of my throat making my breathing sound awful (Ewe!). I was only out for about 15 seconds. Just long enough to brush the hair out of my face and say my name 3 times. He was about to check my vitals but then I came to. But in those 15 seconds, I had a complete sense of well-being, feeling no pain at all. Waking up thinking I just had the best dream ever. It took me a few seconds to realize where I was and remember why my head hurt so much.
What a way to end our trip! I've had a headache ever since, but today Excedrin has helped a lot. They (meaning Google) say the headache can last for several weeks. Great. We left that same day, taking almost 3 days to drive home. I probably should have seen a Dr., but the idea of doing that on the boat or somewhere along the way just didn't sound good. Don't worry, I'm sure if I had felt even worse or had other symptoms I would have. Instead I just wore
Hello Kitty
on my forehead and tried to not think about it.
Next up...Should you consider a Disney Cruise, 10 things you need to know.