She gets it this one.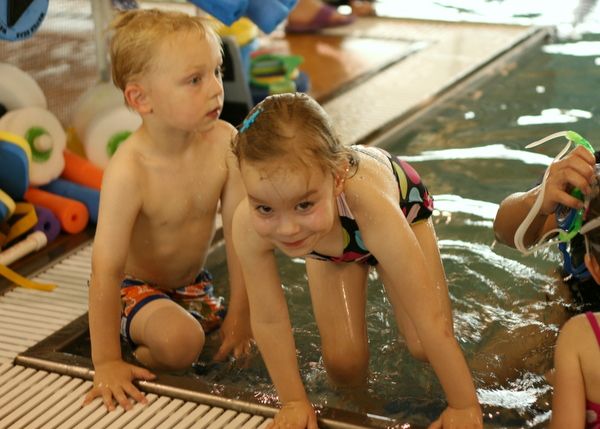 Last night after swim lessons, the girls ended up in the same shower area on deck as their teacher. As I started taking out Emily's ponytail, their teacher reached over and did the same to Allison's hair. Then she did the sweetest thing...she washed Allison's hair for her!
I really love this place. Both of the instructors we've had so far, you can really tell that they enjoy the kids. Since we are the last lesson of the night they often hang around talking and joking with the girls as they are sweeping up and we are getting ready to go home. Even teachers we haven't had yet join in on the fun.
So this morning I mentioned to Allison how nice it was of her teacher to wash her hair. Allison said excitedly in her sing-songy voice "I know! That's because she knows the Bible verse this week! Be kind to one another!"
She was just beaming that she knew why her teacher had been so nice to her. I was beaming that she was able to take something she had learned and see it in practice and put those two things together. Isn't it cute that she assumes her teacher is learning the same thing she is?
Oh how I love this girl!