Here is how it works:
If you would like anything, just say so in the comments and leave an e-mail address that I can send a PayPal invoice to. All pricing includes shipping. If you prefer to be anonymous feel free to e-mail me at
angel(at)eagen.com
. Just put
"Closet Sale"
in the subject line. I'll sell them in the order an e-mail or comment is received. Keep in mind that now that I allow anonymous comments I do have the comment moderation "on". So if your comment doesn't post right away (which it wont) I will get it in my in box and will publish it later. But I still get them in the order they are sent. Make sense? If you would like to wait to see everything I have, I'll keep a running total for you. For each additional item you'd like, subtract $1 for combined shipping. I'll be listing Sam's clothese on Saturday and the girls on Sunday.
First up are some Mom items and the only TaDa! sample I'm letting go of right now.
Matilda Jane "At the Fair" skirt
NWT - New with tags, never been worn
Retails for $74.50
Price $52 shipped
Hammond Bay collection
Size Small
, elastic waist stretches from 23" to 32", is 29" long
Cute polka dot pocket with button detail and bird embroidered ribbon trim.
Dog embroidered ribbon trim above the gorgeous pleated ruffle.
Linen/cotton blend.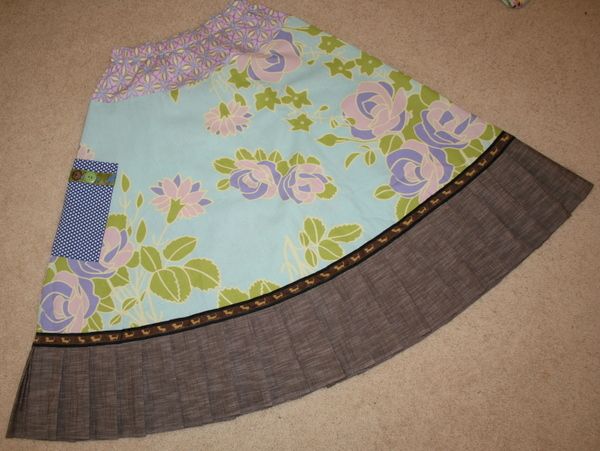 Matilda Jane "Larkspur" dress
NWT - New with tags, never been worn
Retails for $72
Price $67 shipped
Fieldtrip collection
Size Medium
, chest is 33" unstretched, and it's 36" long
This is a lightweight knit.
You can tell by the photo that this dress runs a little short, but would be cute over skinny jeans or leggings.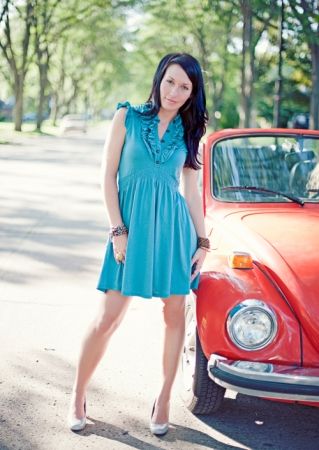 TaDa! Creations "Boo" sample
Worn about 3 times, excellent condition and slight pilling on the tights
Price $32 shipped
Size 18-24/2T
Old Navy tee size 2T
Skirt waist is 17-21" and 12" long
Old Navy tights size 12-24 mos