So, the MN Twins have a new,
outdoor
, fancy-schmancy stadium. You know, to replace the indoor Metrodome that they just had to have because you can't play outdoor baseball in MN. It's cold here people. Which of course replaced the old
outdoor
Met stadium that is now the Mall of America.
But I have to say, it's pretty awesome. David had free tickets through his work and we got to sit up on the Budweiser Deck where the view of the field and downtown was a-mazing. Actually there's not a bad seat in the house.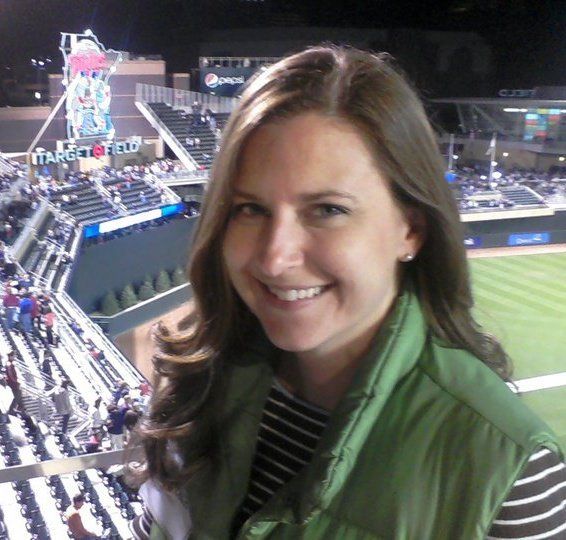 This is the only photo of the night, from David's phone. I had my camera with me, but left the battery charging back home. That's a classic Angel move. Oh how I would have loved to snap a ton of pictures that night.
I'm happy to report that we beat Kansas City that night (Sept 8th). And when I suggested we leave at the beginning of the 9th inning (is that the bottom or the top? I can never remember), you know, to beat the crowd. David scoffed. It's a HUGE pet-peeve of his to leave any game before it's over. Well, this one didn't disappoint, it was worth staying. We haven't had this much fun in a long time. We need to go on "dates" more often.
I'm also excited to say that starting this November I'll be doing day-care in my home for 2 sweet little ones, 3 days a week. The first thing we are doing? Setting aside $25 a week to have a weekly date night. What can I say, I'm a cheap date. $25 should be plenty to see a movie or eat frugally and just sit and talk for a couple of hours. That makes my heart happy.