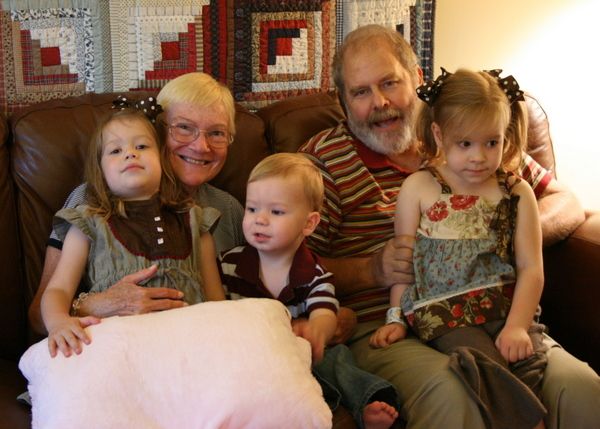 Just got off the phone with my mom and dad and it's
not
good news. My dad has been feeling very run-down with little to no energy for the past 6 weeks or so. Thinking it was his MS, they waited it out hoping it was just a dip in the up and down cycle he's somewhat used to.
But, yesterday after feeling discomfort in his chest and having shortness of breath he went in. They admitted him to the hospital right away of course,
given his history
. Bloodwork showed that his platelet count was only 3 when it should have been 150. If he had gotten any cut he would likely have not stopped bleeding. They've noticed lots of bruising too. So after being transferred to a more capable hospital for platelet transufions, they took a bone marrow sample. The Dr. there is 99.9% sure he has
cancer
.
*gasp*
That's the last word I ever wanted to hear about my dad. I've already
lost my first mom
to that horrible disease. They also said that it's aggressive given how low his platelet count was. We'll know this afternoon what type exactly and tomorrow the severity and course of treatment.
I would greatly appreciate prayers for my dad, my mom and I and the Dr.'s treating him. God is in control and I'm doing my best not to worry.