The day they had been waiting for finally arrived.
We got dressed up in party hats, Hello Kitty tees and pink tutus.
Then we welcomed our guests. Ten kids in all! A great big thank you to my mom for coming over and helping everything to run smoothly.
The kids had a great time. We made Hello Kitty shrinky dinks, colored Hello Kitty coloring pages, played Red Light Green Light, ate pizza and cake and ended with a little time in the playroom.
Thanks to all the great kids that came and helped Allison and Emily celebrate turning 5!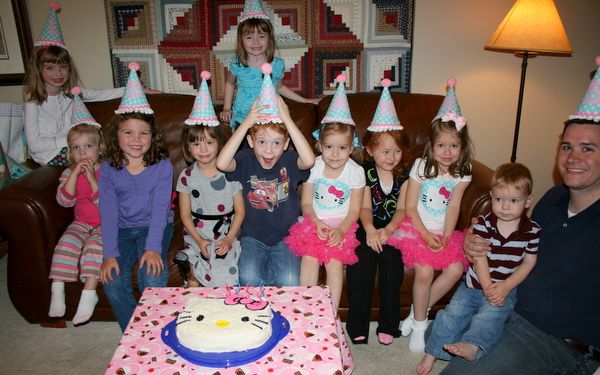 And the next night the Tooth Fairy got to come for a visit!
It was a big BIG week-end.