We were thrilled to be invited to my aunt and uncle's farm over labor day week-end. We pitched our tent in the backyard and joined the fam for a week-end of fun and yummy food. After a full day of fresh air, we had four kiddos asleep in their bags within 5 minutes.
Gotta love the country life!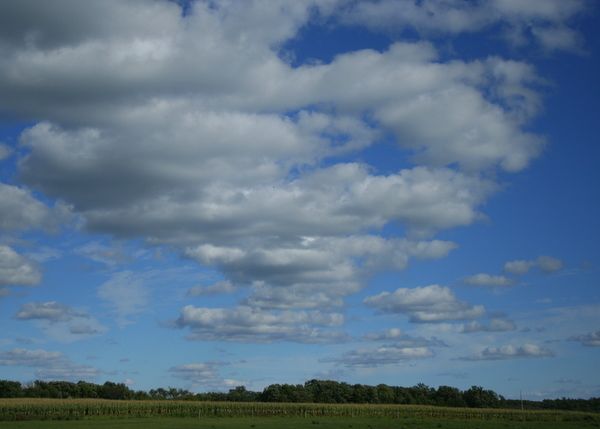 Cow's out!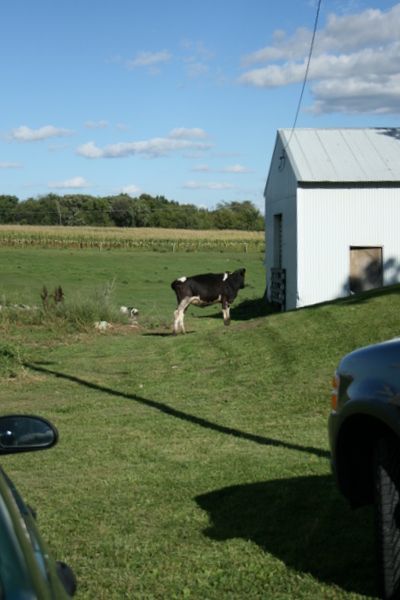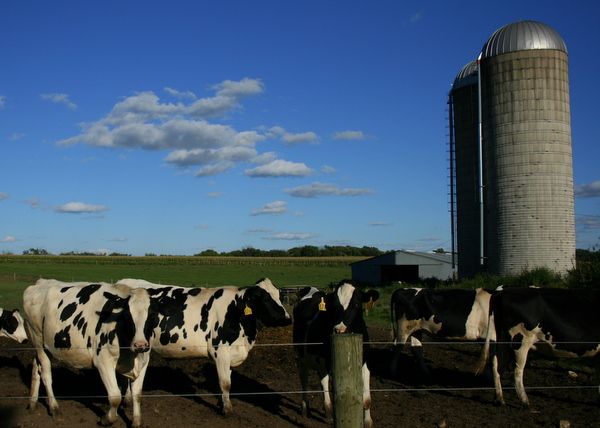 Doing my best
PW
impersonation.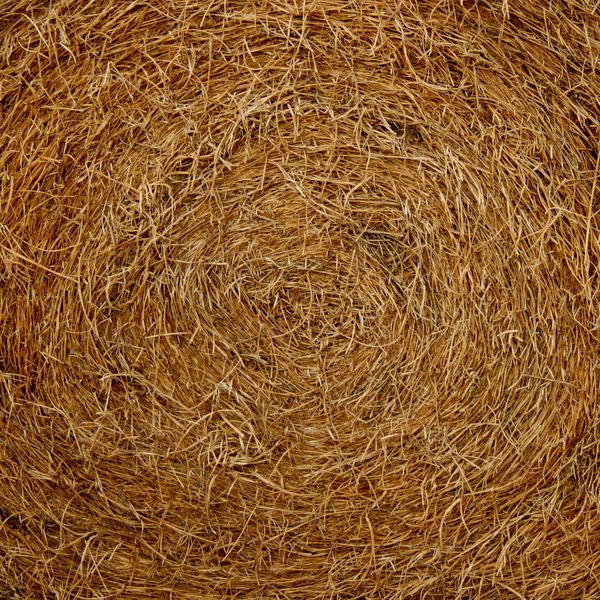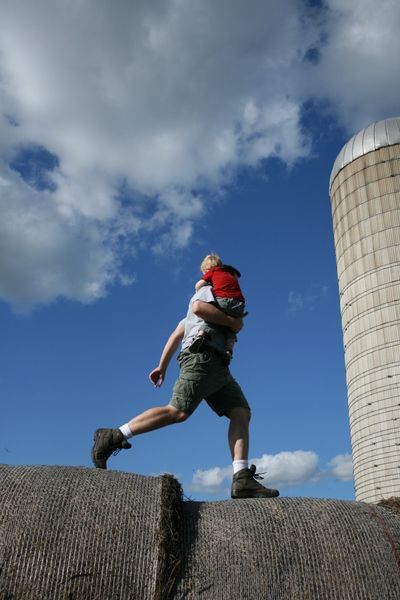 Sam absolutely loved this! He giggled the whole time David ran up and down those hay bales.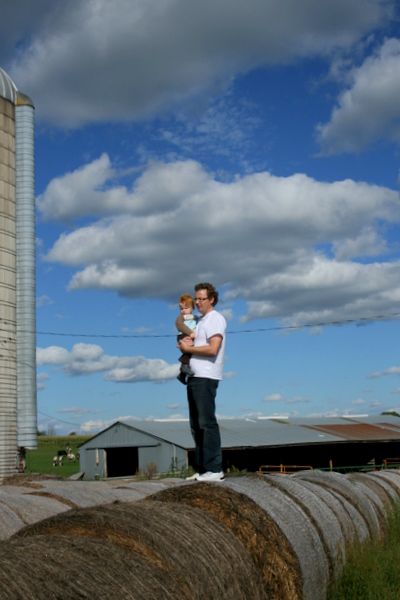 Driving the tractor is serious work.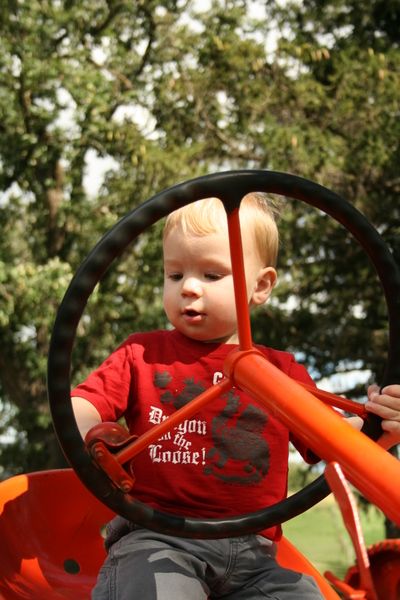 Meeting the
neigh
-bors. ;)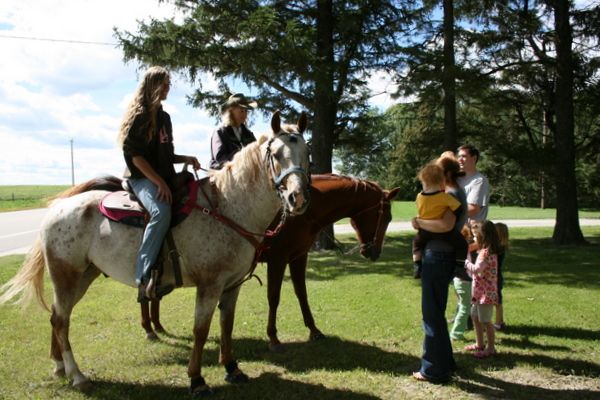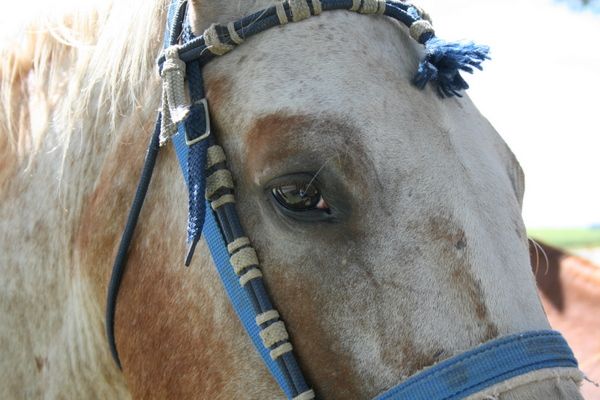 Love these shoes!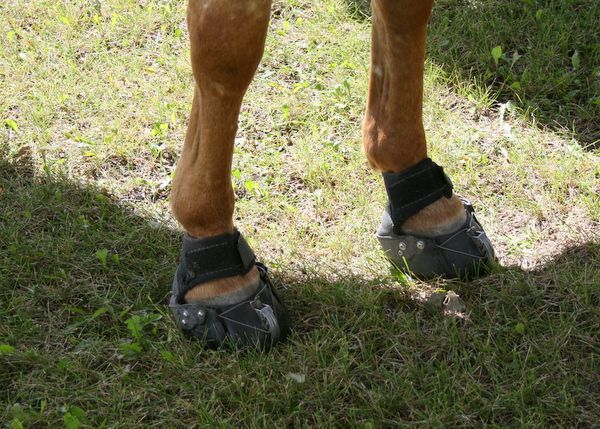 Mom and daughter out for a Sunday walk.
What a life!