Get ready for an embarrassingly long post full of pictures from Emily and Allison's 5th Birthday day.
We had a great time celebrating them. David took half the day off and we got a chance to do all the fun things little girls love. The Mall of America has become a Birthday tradition for them. And this year we even found that the birthday child gets a free unlimited ride wristband on their birthday. But make sure you register on-line first. We were excited to take advantage of that, but first started the day off at Build A Bear.
"I'm 5."
Doesn't that sound like such a big number? *sniff*sniff*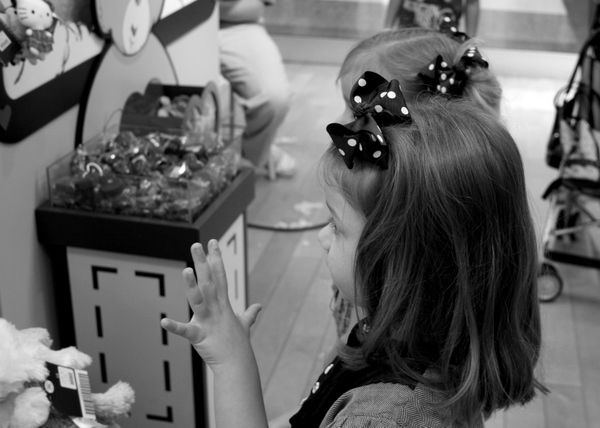 There was one extra little guy that they let in without realizing that the cars were already taken. They picked the right lone driver to let him sit with . Allison loves making new friends. Here's she's saying "That's my mom."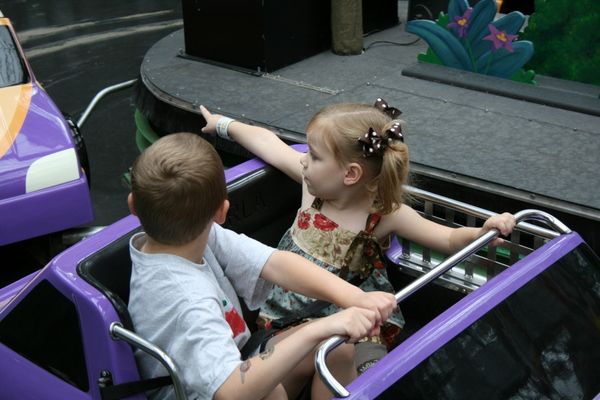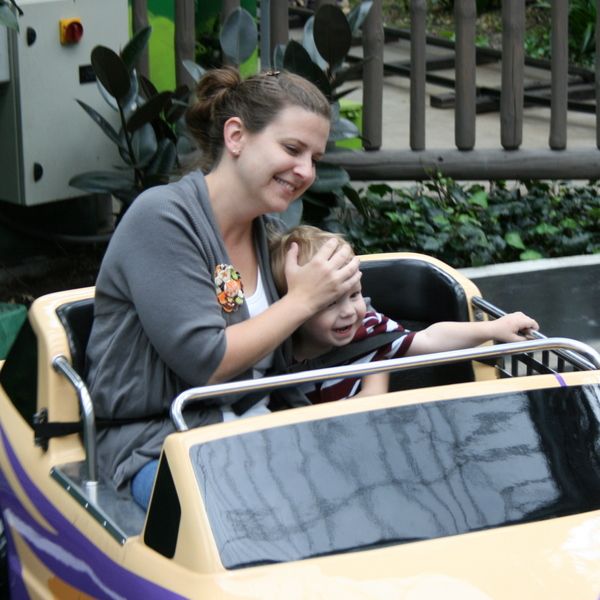 She is definitely a thrill seeker. She has gone down the flume water ride with her Daddy countless times and the real, I'm talking adult, roller coaster with me even more.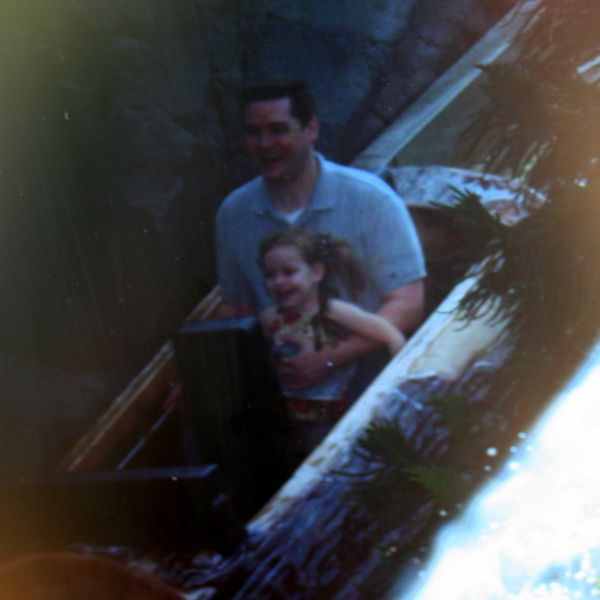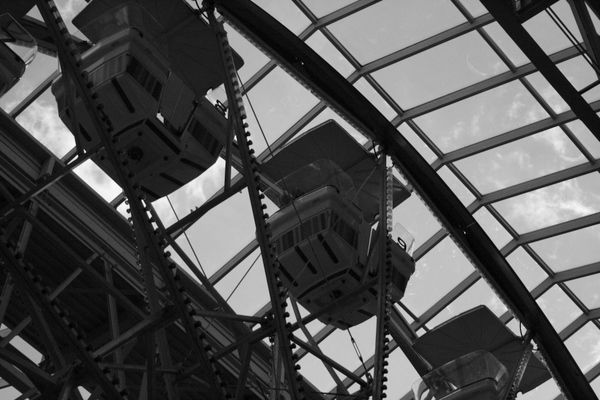 Do you see where this ride goes straight up and then straight down? It's on the left side. That's insane. You will never find me on it.
Emily has a more cautious nature. She says she'll ride the bumper cars when she is 7 and the roller coaster when she is a Mommy.
Ok, so these guys are a bit creepy to me. And every time I see them all I can think is how dirty those costumes are and that
my
kids are going to hug them. Ewe! Just look at Patrick's belly...blech.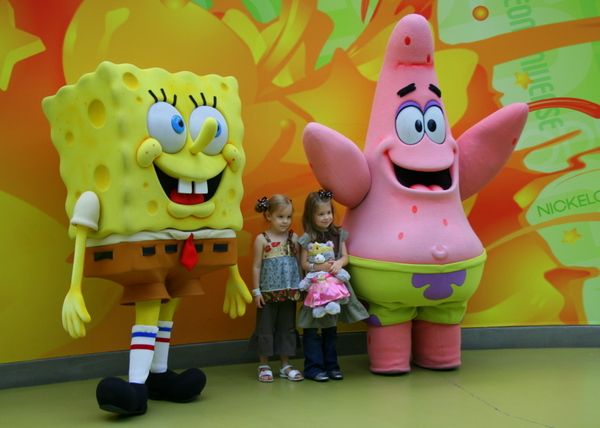 But the kids sure love it. Even Sam, who thankfully has no idea who they are.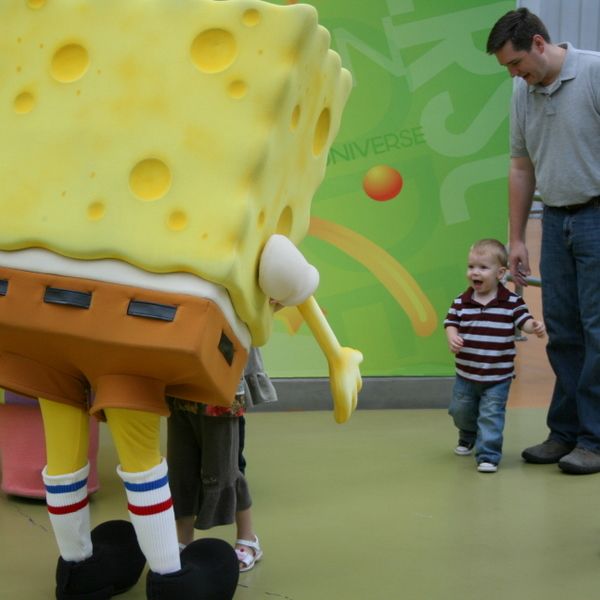 My goofy girls!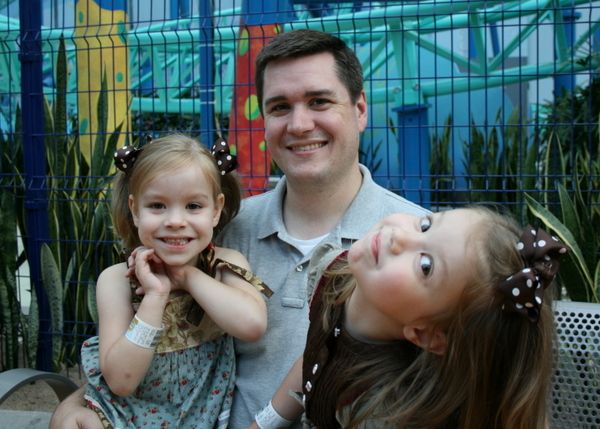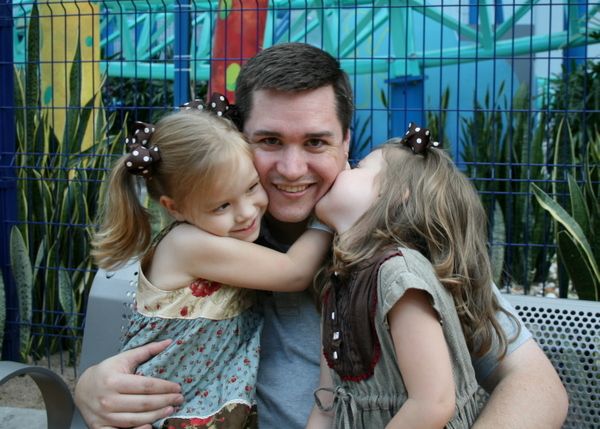 We ended our day at the Mall with dinner at one of our favorite restaurants. Famous Dave's. Isn't this just cozy?
Then home for cake and present opening with all of the in-town Grandparents.
So have your kids been begging for a pillow pet? The first time I saw the commercial I thought "no way are we getting those." But Emily is so funny. She would ask and ask if she could have one for her Birthday and if I even hinted that maybe she wouldn't get one she would burst into tears. It was seriously the end of the world to her. So of course I caved and made 4 trips to the malls in search of the pink piggie that was selling out and not being made anymore. Finally, the day before their Birthday I found one. Whew! Can you just see her pure joy when she saw her sister's and realized that hers would be in her bag too?
So worth it.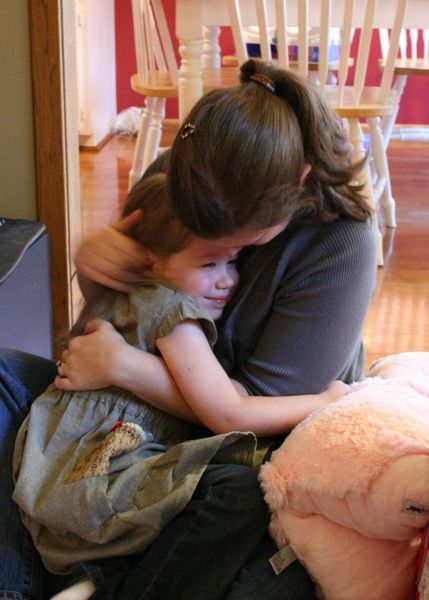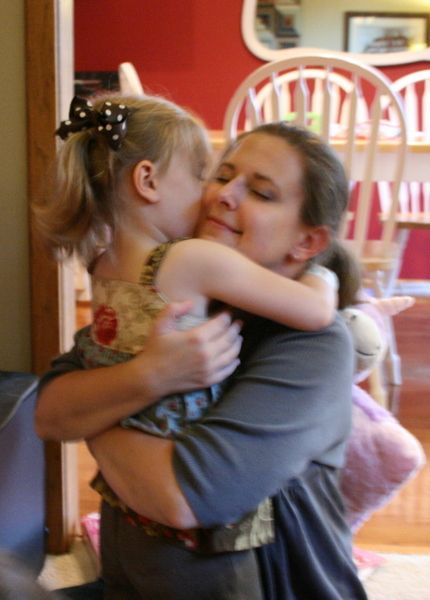 Both girls declared this the best Birthday ever (you know, of the 3 they can remember).
Allison and Emily, we love you with all our might and are so thankful to have had 5 wonderful years with you. We are proud to be your parents and we are looking forward to what the years ahead hold for you. May God bless you my sweet babies.
Their friend party is coming up this Saturday. I'm feeling a wee bit overwhelmed with how much there is to get ready. I'm finishing up their tees later today and will share a sneak peek. But for now you can check out their
Birthday hats
that my fabulous friend Jessica made for all the kids. Thank you Jessica!