I had been hoping we could hold off on his first haircut until we get to Magic Kingdom in November, but no such luck. I've heard they have an old-fashioned barber shop on Mainstreet that makes a big to-do about first haircuts. Wouldn't that be fun? Well, we just couldn't wait any longer, and 9 more weeks just seemed impossible. So it was time.
Before...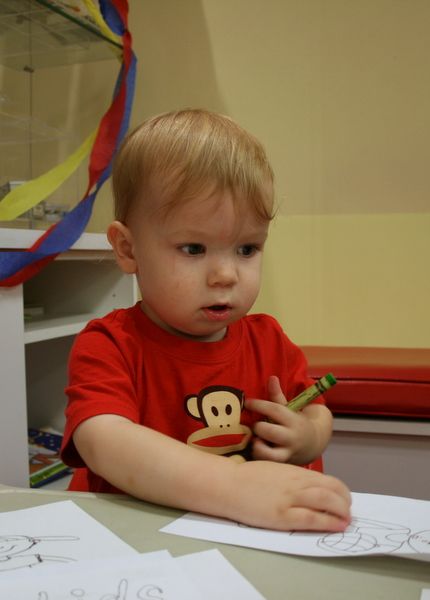 After...
During...
The scissors part didn't bother him, it was that red cape he didn't care for. Go figure...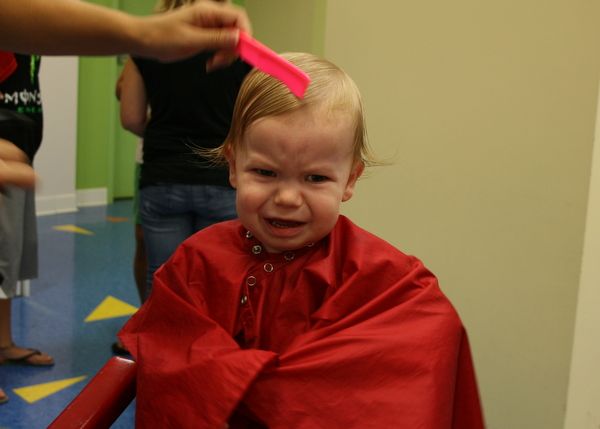 Maybe bubbles will help?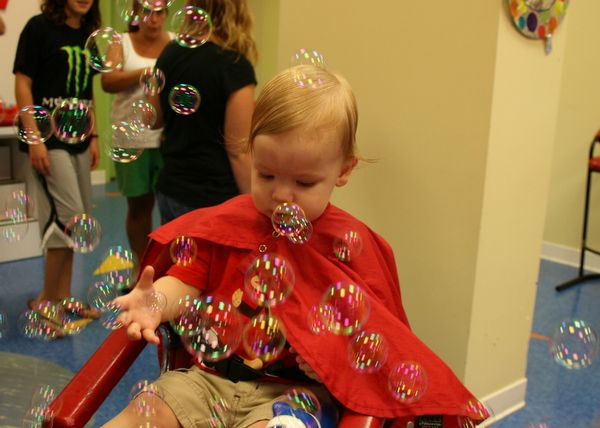 Nope, not so much.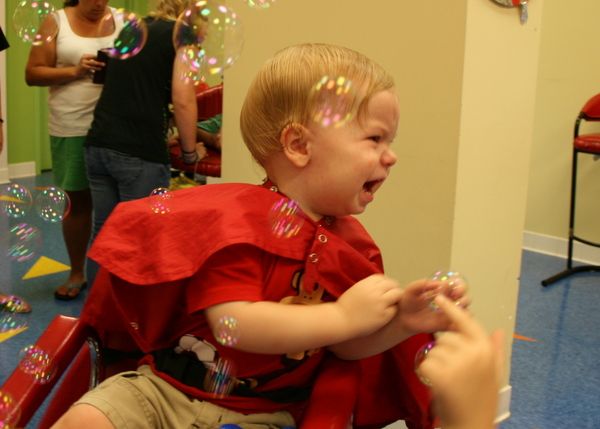 Feeling a little better now that those bubbles are gone.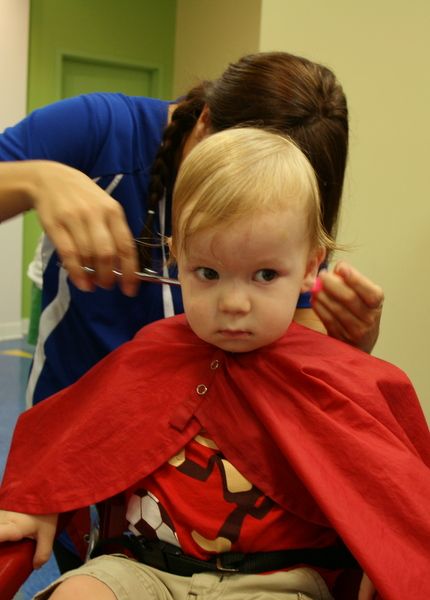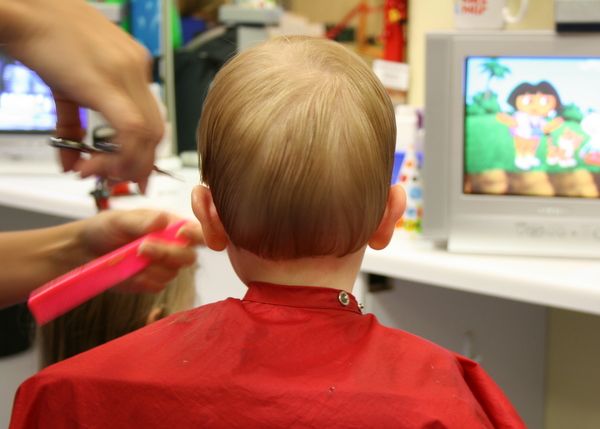 How short to you want it Mom? I have
no
idea. You decide.
Works for me.
We love your new haircut Sam. You look so grown up!