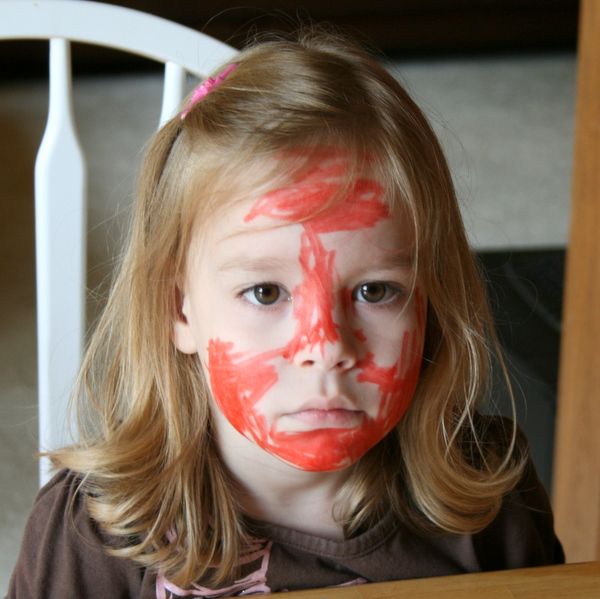 It was hard to be too upset with her. They
were
washable markers afterall. She hadn't seen herself in the mirror until we went to wash her face. You know what she said? "I look just like Pinkalicious!" Oh Dear, I hope we don't see a repeat or a copycat.
She was pretty surprised to see how she looked so I doubt that had been her intention. Later she told me she was trying to do a "makover". Indeed she had been asking to use my make-up all morning. I guess we need to have a dress-up day here soon.
I consider myself lucky though, not only were they alone with the markers, but there were 2 pairs of scissors on the table too. Whew...
Oh and has anyone read
Goldilicious
yet?