Last Saturday we headed out to A Day Out with Thomas. Sam loves Thomas who he just calls by the name of "car". Anything with wheels is a car. The girls love Thomas too.
It was a drizzly kind of day, but that didn't dampen our fun one bit. Losing Sam for 5 minutes however did. Thankfully I had plenty of pictures of him in his bright orange shirt on my camera.
I love this pic because it gives you an idea of how Sam's wave looks more like a karate chop.
The kids all enjoyed trying their hand at mini golf while we waited our turn for the 25 minute train ride.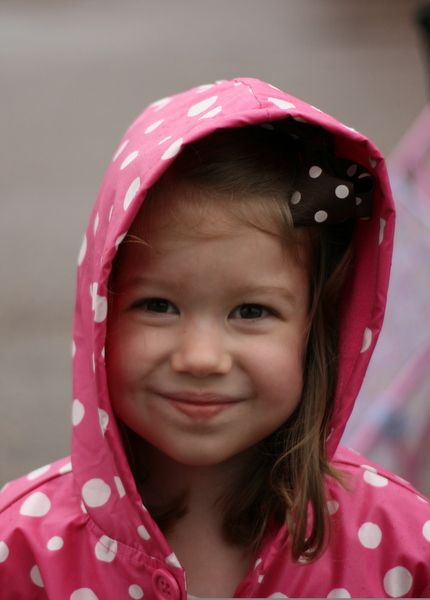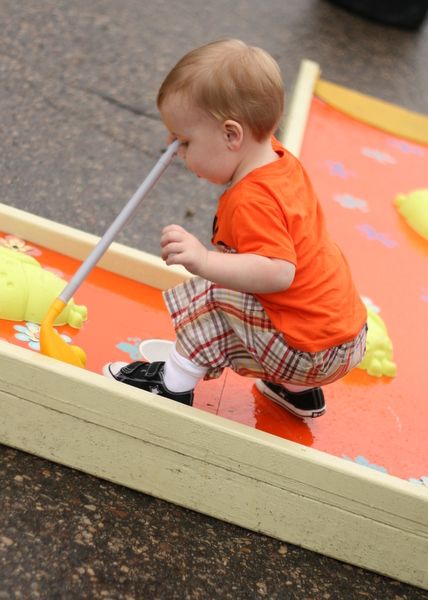 We met some friends there and had a great time.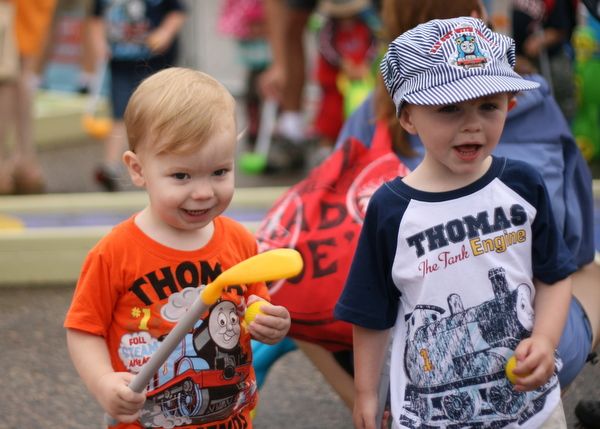 I don't think I've ever actually been on a train before. But I know for sure if it was any longer I would have gotten motion sick. So this was perfect for me.
The girls were very well behaved.
And even the Little Man did a great job while we waited a while to get going.
And one of the best parts was going home tuckered out.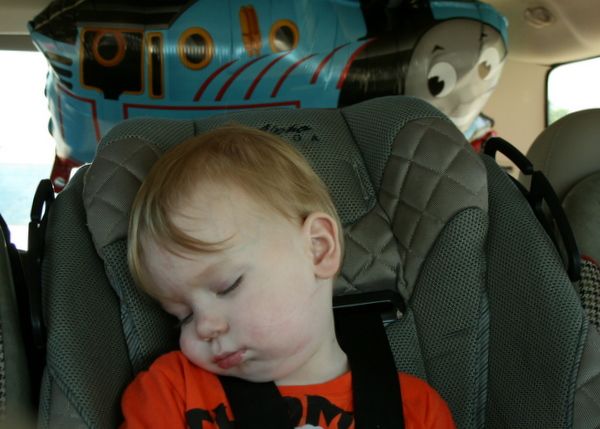 We decided that after losing Sam for those five minutes that this was a nice wake-up call before we hit the theme parks of Orlando in November. We will make sure Sam is always strapped in to his stroller or holding one of our hands. I'm very thankful to the nice family that saw he was alone and shadowed him until they knew the right people got him. Sounds just like something I would do (and have done) if I saw a little guy walking around saying "Dada?" and no one claiming him. Turns out he did an about face and walked right behind us all the way up the hill to the fence. Of course he was just fine, as if it was no big deal by the time Daddy got to him. Not a single tear or look of worry or relief. He was happy as could be. Kind of scary actually. I was a wreck of course, standing at the entrance where David had the good sense to send me with the girls, talking to the staff asking what system they had in place for lost kids. They were definitely not as prepared as our wonderful Zoo. We were on our way up to the stage to use the microphone when the tears came and the nice lady said "And
this
is when the panic sets in." *gasp* Yes, my mind was going to every possible terrible place in those short, but felt like eternity, five minutes. Thankfully we ran in to David and Sam just a few feet later.
To the quick-minded mom that followed Sam, I am forever indebted to you.