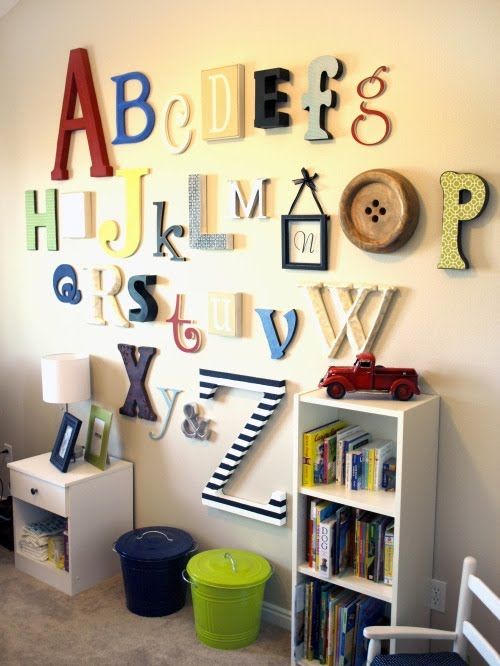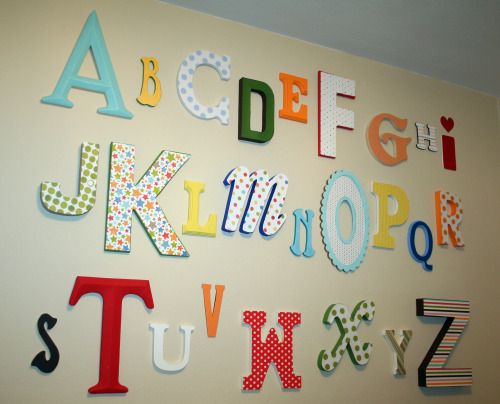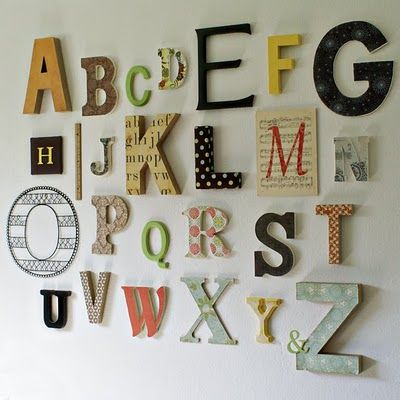 I am so doing this over the bookshelf in our playroom. I just did some quick searching and found these fabulous letters to get started with.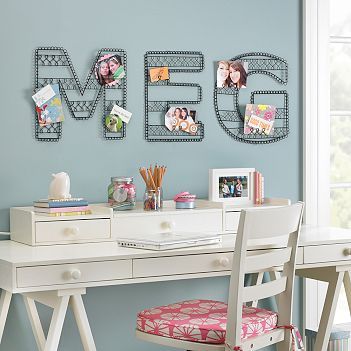 And
Craft Cuts
offers a ton of options. You can choose color, size and font for any letter. Even up to 48"H. Check out all the options right
here
. They've even got fun
Scrabble letters
. They come as large as 9"x9".
Look
here
for more reasonably prices letters too.
But, thanks to all the comments on this post, I'll be starting my search at Hobby Lobby. I just found out there is one about an hour away and they have great prices. They've got
this
,
this
,
this
, and
this
, in every letter. Wow!
This flea market
is also penciled in on my calendar. Then I'll fill in from the above links if necessary.
And my friend Colleen tipped me off that the large wooden button in the first pic is at JoAnn! I tried to get there today, but with sick kiddos, I'm homebound. Maybe Friday.