He's pretty banged up looking from
yesterday's fall
.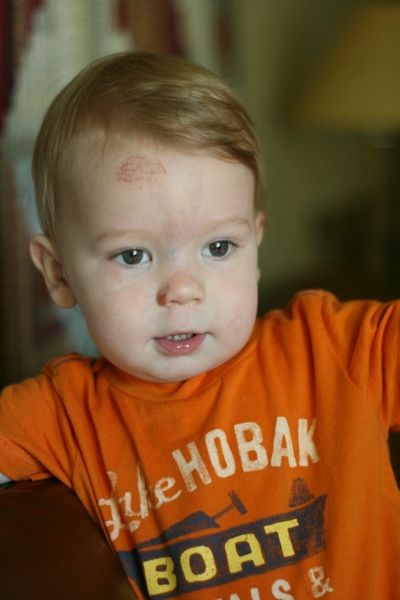 But it doesn't seem to bother him at all.
The spot on his forehead didn't' actually bleed,
it's more like a bruise in the impression of the asphalt.
I'm so sorry little guy, I wish I could have stopped you from tripping.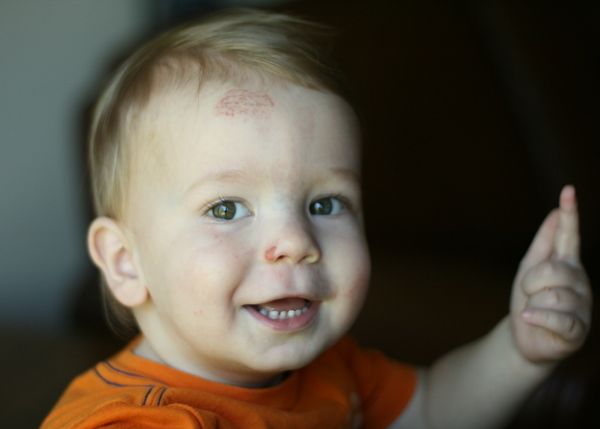 I will always be there to kiss your boo-boos and give you lots of hugs my sweet boy.